MassOpera and OperaHub are excited to share more about the New Opera Workshop (NOW) partnership.  The goal and mission of NOW is to develop new chamber opera through a process that reflects and examines our current world OR our hope for the future, utilizing a diverse range of performing artists and collaborators. Additionally, NOW will support the writing and development of new chamber operas with the intention of broadening the new American canon.
Opera Hub General Director, Christie Gibson and MassOpera Director of New Works, Cassandra Lovering share their thoughts, visions, and hopes for this innovative parntership through a candid conversation about NOW!
Cassie: Hi Christie! It is so wonderful to see you and chat about NOW.
Christie: Thanks! It's is great to see you as well! How should we start?
Cassie: I realize that I have never spoken with you before about how you discovered opera and performing, so let's start there. How long have you been singing?
Christie: In high school, I did a lot of both musical theatre and straight theater and started taking voice lessons for legit musical theatre.
Cassie: I started out in junior high and high school acting, but I found that I had a hard time just sticking to thinking about my own character, my own perspective. I was always thinking about how it connected to the overall story or affected another character's arc. Then I'd realize, "Oh no, I'm asking questions that are way…"
Christie: –above my pay grade?
Cassie: Exactly. I'm that annoying actor. That's what really led me to directing, producing and dramaturgy. Now I'm thinking about different creation processes and how that effects the work and the creator. I wonder – do operas ever actually know what they could be if just given more time?
Christie: Of course, that used to happen a lot more for opera in the 18th and 19th centuries -things would be swapped in or out for a new version. 
Cassie: It is so surprising to me just how little room there is to tweak things after a performance or an orchestra rehearsal. I'm excited to see how we can use NOW to address some of these issues. This first iteration of this program is really about that early creation process, but it would be really fascinating to discover different points in the development process where this program can provide support.
Cassie: So, you've been part of new plays or new opera development for a while now, right?
Christie: I've worked on new pieces in a bunch of different capacities. I've done a lot of new short plays, for the Fort Point Theater Channel, Boston Theater Marathon, and some new plays and operas with companies around Boston – mostly as a performer, occasionally as a director.
Cassie: And you continue that work with Operahub, occupying a unique space in the Boston opera ecosystem. They (the founders of OperaHub) created and now you lead a lab or experimentation space to develop opera. Was the goal to expand traditional opera?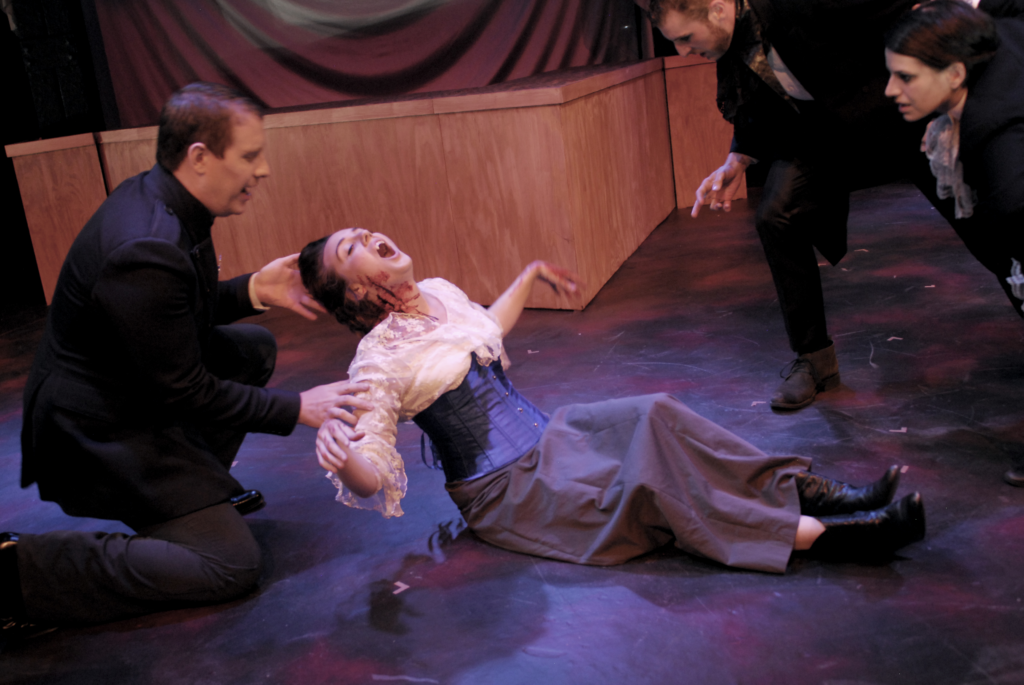 Christie: There would be some aspect of a production that would be traditional, usually the score we started with, but the spirit was: okay, let's try to do something that nobody else is doing.
Cassie: I love that. The first time I worked with MassOpera (formerly MetroWest Opera)–as the properties designer for Carmen–I learned that the company was founded in reaction to the lack of roles for women. There was no good support to start their career. Was gender parity always central to your role as a producer/creator in addition to developing new opera? Or was that something that you found grew over time?
Christie: I would say it was always a priority. During my semester abroad, I ran the auditions for the Young Professionals Program at the Paris Opera…
Cassie: No. Really?
Christie: It was a really cool experience. But, as it is anywhere, auditions consisted of 75% women, 60% of which are sopranos. Then, I worked for Opera Providence running their auditions, and it was the same numbers. Anytime I went to an audition as a singer, it was the same thing, at every level. I also experienced the conversations from those doing the casting: "okay, well, which women are we going to take? That person did so well, but we don't really have anything for her." If I ever produced something, I made sure there was space for women. It wasn't until I started to really look through repertoire books that I really saw that limitation. I would be looking for pieces, thinking, well, this one looks interesting, it works thematically, it's well composed and has some contemporary resonance, but it has six men and three women.

Cassie: Exactly, there are some operas that I would love to produce. The storytelling, the music is incredible. But then I look at the vocal requirements for the cast and I think, "Oh, hell no."
Christie: I started to really look at how that was happening throughout the industry, in terms of what was getting produced. I wasn't seeing the correlation between what's being created and who is entering the industry. Then I started to look at what's being written now and found only a few pieces I would be interested in putting on at some point.
Cassie: I know that while theater has work to do, film has work to do and so on, I do worry that opera is really far behind when it comes to imagining different types of people in even traditional roles, never mind new work. Usually, when I mention these concerns or pitch an idea, I often get told, "well, the musical requirements…"
Christie: Yeah.
Cassie: "Well, the voice part."
Christie: Yeah. And okay, that's true enough for the old cannon, but why is new opera not addressing this?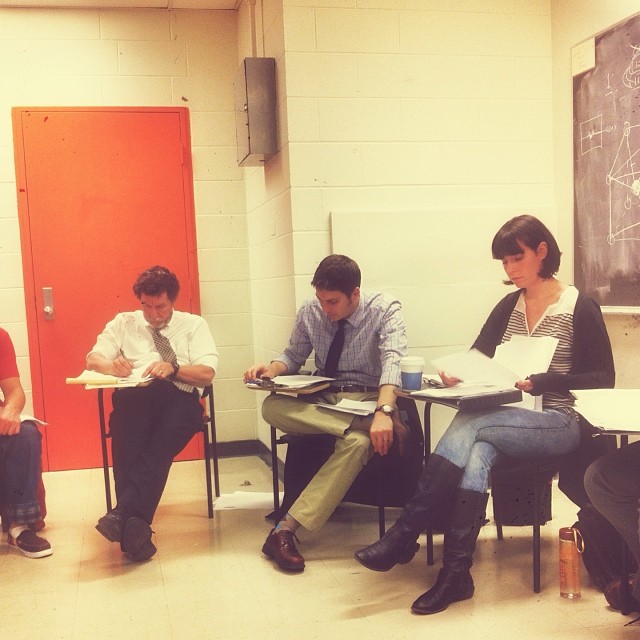 Cassie: Exactly! MassOpera produces more of a traditional repertoire but committed to gender parity and concepts to support that mission. However, now we are ready to dig into the creation process and venture into this new partnership. We are in a great position to create new opera to reflect our values and a process that explores how our values can be reflected in our collaborations. I know what my hopes are for this workshop. I want it to live on forever and change the opera industry and make space for everyone. I'm interested in you sharing what you hope to accomplish or what you hope to give to the creators and maybe who we hope to see as collaborators.
Christie: We talked about the creators of a new opera being the composer and librettist, but we'd love to give them a chance to have the resource of other collaborators earlier in the process. Whether that's performers in certain cases or choreographers or stage directors, whomever it is, if it feels like the piece would benefit conceptually from those perspectives, we will make them available to the creators early enough so there can be exploration. I've worked on several new opera productions where there is a three-week rehearsal process and the stage director is just meeting and talking to the composer for the first time. There will be a dance sequence and the director would like to have a repeat of this music, or some additional bars, and it becomes a challenging conversation. Sometimes when you put a piece on its feet, what seemed like it would be clear in terms of storytelling and the libretto, needs a little more clarity.
Cassie: Showing not telling. Being able to identify what's a visual moment or a musical moment. Having the time to ask: What's the main vehicle for audience understanding?
Christie: We are really allowing that sort of editing and collaborative process to play out over time as opposed to happening once somebody says "this is interesting enough that we're willing to put it up – and we have to get it all done by this specific date."
Cassie: I'm hoping potential collaborators will really embrace the invitation to play and use the space and the customization we are dedicated to building. There is no set product. This is all about process. Our intention is to build a process based upon the creator's goals at each development point. That's how we will help them stay accountable to themselves and their process. I like looking at it as a hypothesis – We will begin with questions to discover what the story wants to become, how it will take shape. I really hope we can start a movement toward a more humane and compassionate process, not only for our artists and creators, but compassion for the work itself. We don't want to rush the growth of new work. I'm so hopeful and ready to read some submissions!
Christie: With submissions now open, we'll be deep in our own process soon.
Cassie: And I can't wait!