NEW OPERA WORKSHOP (NOW) 8 FINALISTS
You will notice that 7 of our 8 finalist applicants are listed below.  One of our finalists requested to remain anonymous, and out of respect for their artistic integrity and privacy, we are honoring that request.
IT RAINED ON SHAKOPEE

Cast: 5 women, 1 man
In 2017, The composer and I became mentors at Minnesota Correctional Facility – Shakopee, a women-only state prison. This opera is inspired by our experience inside the prison. Our story follows the self-redemption of two inmates who are rejected by their families, and looks into the incarceration system in Minnesota, where the number of women in prison has increased 1029% since 1980.   
On a street corner, Little Girl is bullied because of her incarcerated mother. Inside a correctional facility, Mother Inmate anxiously waits for her daughter's annual visit on Mother's Day. But the daughter fails to show up.  The Prison Guard escorts a Young Inmate to her cell. Her parents failed to show up as well.  The Young Inmate and Mother Inmate bond through the shared experience of abandonment.
MY FRIEND FREDDY

Cast: 5 women, 1 man
Ryan, a little girl, and Freddy, a cow, are best friends growing up together in the present time. When a factory farm buys up all of the small farms in an American town, Ryan's family is forced to sell due to financial hardship. Ryan sets out to get Freddy back, and discovers a harsh reality at the factory farm where thousands of animals are kept in filthy, abusive conditions before they are slaughtered, and discovers that people are falling victim to this system. 
CITY OF SPECTERS

Cast: 2 women, 1 man
Believed to be the first work by a North Korean dissident smuggled out of the country, Bandi's collection of short stories – The Accusation– provides arguably the most frank and intimate look into the daily lives of North Koreans.  In "City of Specters," a young mother uses the giant portrait of Marx in the city square as an instrument of fear to hush her sickly son from crying by likening the Communist icon to the O-bi, a fearful mythical creature.  The story focuses on an initially fearless woman who puts her immediate personal needs (taking care of her son) above any blind duty to the State. All other characters chastise and "awaken" her to the reality that to survive in this totalitarian society, she needs to exercise caution and fear.– "City of Specters" exposes the plight of North Koreans and warns about the dangers of blind subordination to political proclamations that even we in the United States ought to fear.
https://www.youtube.com/watch?v=MhJSXyD8fQ4&ab_channel=TheoPopov
CARAVANA DE MUJERES

Cast: 4 women, 3 men
Inspired by a real Spanish matchmaking service that uses day trips to the countryside to help Latina immigrants meet rural Spanish farmers at speed dating events, CARAVANA DE MUJERES follows Luz, a Colombian immigrant in her sixties, as she searches for love and companionship.
Already on a bus to the country, Luz is horrified to learn that her niece, Natalia, has not only booked a trip to the wrong town, but to a place she's avoided for six years: her ex-fiancé's hometown. Natalia is shocked to learn that Luz was engaged to farmer Juan Antonio until his 83-year-old mother disapproved of his engagement to an immigrant. Juan Antonia is at that night's event, hoping to see Luz. As Luz faces the farmer that got away, Natalia is forced to confront her prejudices about her aunt's aspirations for romantic connection. CARAVANA DE MUJERES is an earnest comedy that explores the very human desire for love and companionship while also diving into the fascinating larger social dynamic between Latinx immigrants and native Spaniards.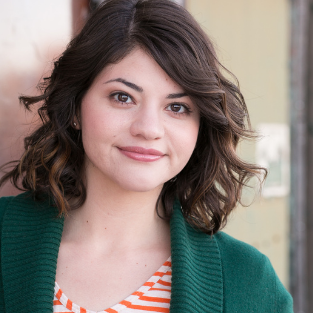 [UNTITLED]

Alicia Hall Moran has asked us to keep her proposal confidential.  Below is a brief biography on Alicia:

Alicia Hall Moran, whose talents crisscross the artistic map, sings (from the Village Vanguard to Carnegie Hall, Opera of the North to Broadway), writes (Tidal Magazine, Amsterdam News, Princeton University Press), educates (Inaugural Chamber Music Artist in Residence at Frost School of Music and Creative Associate at Juilliard), collaborates (currently on view at Guggenheim: "Breakdown" with Simone Leigh & Liz Magic Laser and recently, Lee Mingwei with Bill T. Jones for "My Labyrinth" at Metropolitan Museum of Art), composes (her acclaimed albums Heavy Blue and Here Today), and is commissioned by festivals (Venice Biennial and Whitney Biennial to Poetry Society of America and Brooklyn Youth Chorus) to bring forth newly-inspired work that evokes the depth of the past.  As Ford Foundation Art for Change Fellow, Isabella Stewart Gardner Artist in Residence, Jerome Hill Artist Fellow, Hayden Visiting Artist at Yale, or the inaugural artist resident award winner at National Sawdust, Ms. Moran is known worldwide for her no-holds-barred style of urgent art-making and contemporary, classical, and American vocal practice.
THE CHALLENGER

Cast: 2 women, 3-6 mixed chorus/ensemble
January 28, 1986. The Challenger spaceship is preparing for take-off. The nation watches in awe as seven brave astronauts board the spaceship. Among them is teacher Christa McAuliffe, selected from over 11,000 applicants to the new Teacher in Space project and set to become the first teacher in space. Barbara Morgan, also a teacher, watches the launch with anticipation. She was Christa's back-up, second in line to be onboard. Seventy-three seconds after launch, the Challenger suddenly explodes in mid-air. Barbara is devastated at the loss of the shuttle, the loss of her dear friend, and the realization of how close she came to meeting the same fate. The Teacher in Space program is cancelled permanently. In a series of flashbacks, Barbara recalls memories of Christa. Barbara is determined to still make it to space herself.  With the cancellation of the Teacher in Space program, Barbara has no option but to go through full training; she embarks on a 12-year journey to join NASA as an astronaut. In 2007, Barbara finds herself in Christa McAuliffe's exact seat on a new spaceship, STS-118, and successfully makes the journey into space. 
THE ANGEL IN THE HOUSE (I DID MY BEST TO KILL HER)

Cast: 2 women
A battle to the death for 2 sopranos. In the essay "Professions for Women," Virginia Woolf imagines an "Angel in the House"—a specter of the repressive idealized woman beatified in an influential Victorian poem—interrupting her early writing. She [the angel] represents the internalized pressures to be submissive, self-sacrificing, meek, charming, sympathetic, pure. Woolf states, "I did my best to kill her… Had I not killed her she would have killed me."
A woman is trying to work when the phantom sneaks in, whispering advice to watch her tone, remain feminine, and remember her duties. The conflict heightens: the woman tries, unsuccessfully, to ignore her, to reason with her, to make her leave, and then tries increasingly desperate measures to make her stop.  Eventually they, and we, realize only one will come out alive.
ESTEEMED NOW INDUSTRY PANELISTS
Check out a Selection of our 25 Industry Panelists for NOW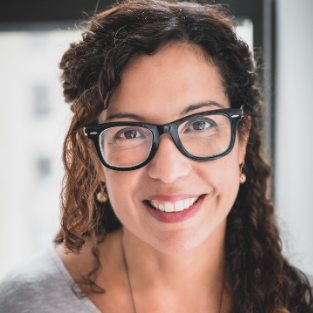 Ana De Archuleta
Maplewood, NJ

Professional Associations:
Founder of ADA Artist Management

Co-chair of Opera America Women's Opera Network

Diversity Advisory Committee Member – American Lyric Theater

Advisory Board Member – Seagle Music Colony

Board of Directors Member – Olga Iglesias Project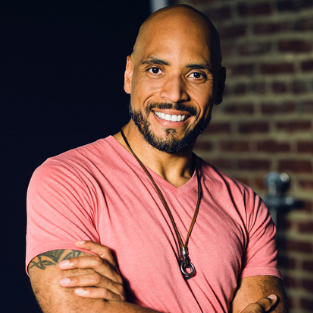 Michael J. Bobbitt
Cambridge, MA

Professional Associations
Artistic Director, New Repertory Theatre

ArtsBoston Board Member

Stage Directors and Choreographers Society

Member Dramatist Guild Member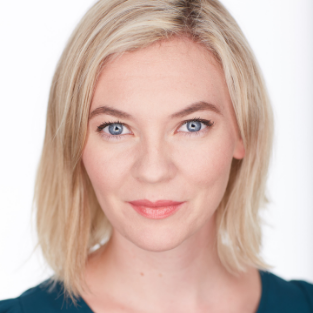 Corrine Byrne
Malden, MA

Professional Associations

Voice Faculty and Chair of Vocal Studies at Longy School of Music

Soprano and co-founder, Ensemble Musica Humana

Soprano and co-founder, Byrne:Kozar:Duo

Soprano, Polyphemus Music

Soprano, Cut Circle Member of NATS Boston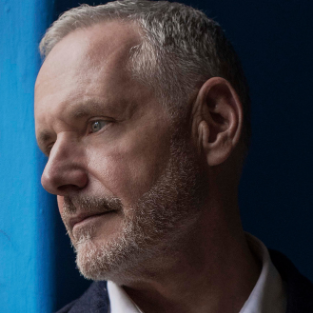 Mark Campbell
New York, NY

Professional Associations:
Librettist mentor at the American Opera Project

American Lyric Theater

The American Opera Initiative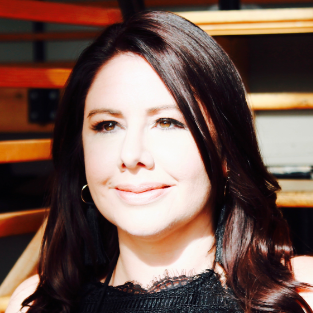 Kathryn Frady
Knoxville, TN

Professional Associations:
Executive Artistic Director of Marble City Opera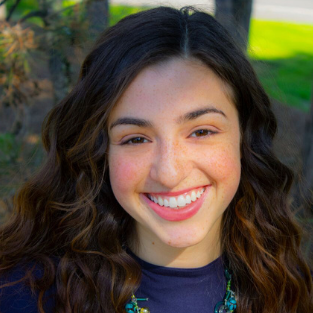 Lindsay Fuori
Sandy Hook, CT

Professional Associations: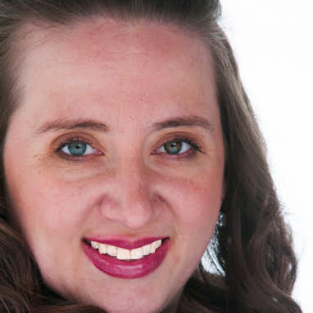 Rebecca Herman
Austin, TX

Professional Associations:
Independent Opera Director and Assistant Director

Artistic Producer – LOLA (Local Opera Local Artists)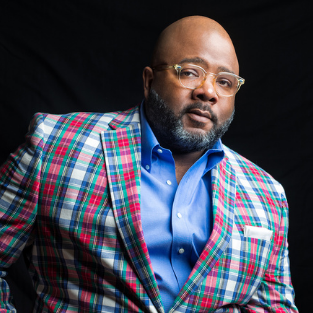 Jonathan Bailey Holland
Medford, MA

Professional Associations:
Composer

Chair of Composition, Contemporary Music, and Core Studies – Boston Conservatory at Berklee

Founding Faculty, Music Composition – Vermont College of Fine Arts

Board of Directors – American Composers Orchestra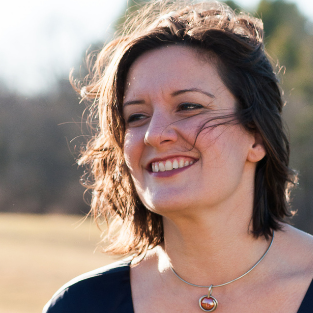 Brooke Larimer
Bronx, NY

Professional Associations:
Founder, Boston Opera Collaborative

Assistant Secretary & Foundation Administrator, The Aaron Copland Fund for Music

Foundation Administrator, The Amphion Foundation

Foundation Administrator, Virgil Thomson Foundation

Director of Operations, Alter, Kendrick & Baron, LLP

Co-Host & Business Manager, The Indie Opera Podcast

AGMA Member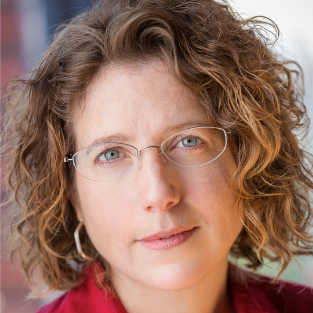 Kristine McIntyre
Portland, OR

Professional Associations:
Steering Committee – Women's Opera Network, Opera America
Jeffrey Petersen
Boston, MA

Professional Associations:
Member of United Scenic Artists USA 829

Technical Director Boston Playwrights' Theater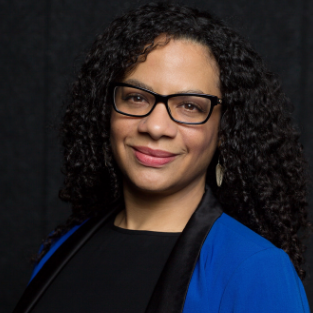 Dawn Simmons
Somerville, MA

Professional Associations:
Executive Director, StageSource
Founder and Director of Front Porch Arts Collective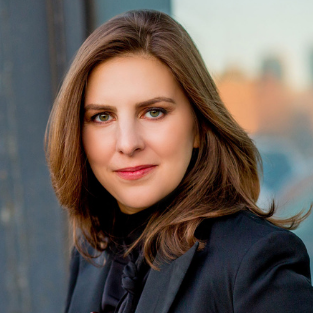 Lidiya Yankovskaya
Chicago, IL

Professional Associations:
Music Director, Chicago Opera Theater

Founder and Artistic Director, Refugee Orchestra Project
MassOpera on Facebook
This message is only visible to admins.

Problem displaying Facebook posts.
Click to show error
Error: Error validating access token: The session has been invalidated because the user changed their password or Facebook has changed the session for security reasons.
Type: OAuthException
Subcode: 460