OUR MISSION
MassOpera cultivates experiences for artists and audiences that challenge the status quo and reflect our diverse community
GUIDING PRINCIPLES
To produce the highest quality artistic product possible

To ensure singers and all artists are compensated for their work and technical skills
To produce at least one fully staged opera OR musical with orchestra per season
To ensure gender parity both on-stage and off
To educate singers to be great artists and great business people
To engage the public both as audience members and life-long learners
To support new work and tell new stories
To ensure representation of all kinds of races, religions, genders and gender identities, sexual orientations, cultures, and body types on stage both with the characters we present and the artists who play them
HISTORY
MassOpera was founded in 2007, as MetroWest Opera, by Artistic Director Dana Varga, to provide young classical singers performance opportunity to fill the gap between conservatory and a flourishing professional career.  When MetroWest Opera was founded, there were only a few small opera companies in the Boston area, and the time was ripe to create more opportunity for these emerging singers.
The main tenets of MetroWest Opera's mission were to:
Provide paid performance opportunity emerging classical singers

Produce fully staged opera with orchestra

Produce standard repertoire so that singers could tackle roles they would need to know to flourish in this very competitive industry

Choose repertoire that ensured gender parity in casting
In 2010 MetroWest Opera introduced its first Annual Vocal Competition for Emerging Artists, in which singers compete for cash prizes, and has held this program annually ever since.  In addition to our Annual Production and Vocal Competition, MetroWest Opera created several programs to help with professional development of singers (Artist Development), including Audition Preparation Evenings, The Business of Singing Workshop, and other educational programs.
FUTURE
The future IS MassOpera.  During our 10th Anniversary Season in 2017 and 2018, both the board and staff of MetroWest Opera felt that we had successfully fulfilled our mission for ten years, but that the landscape of opera in Boston had shifted, and so too should our mission and values.
We were now one of several small opera companies, each with a slightly different mission and approach to opera. Through a series of group exercises, countless conversations, and much soul-searching we decided we wanted to:
Have the opportunity to produce musical theatre and other performance mediums, alongside that of opera

Support and encourage all the various and talented artists and designers who make opera so powerful and entertaining

Produce original works that have never been told, alongside venerable standard repertoire

Commit to serving and inspiring our audience. An opera company is nothing without its audience!
Therefore, looking to our audience, we—MassOpera—will:

Be forward thinking and ever-responsive

Strive to push the operatic art-form forward to tell diverse and compelling stories

Advocate for artists and the art we produce

Contribute to the quality of life and cultural landscape of Greater Boston

Act as an engine of economic activity that has ripple effects throughout the region   

Look to you, our audience, for stories that need to be told and heard, that reflect your accomplishments and struggles and the immense diversity of the Commonwealth of Massachusetts
MassOpera will create a place for everyone at the table.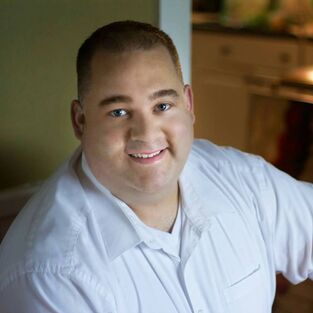 Jeff Candiello - Board Clerk
Engineering Manager, Cisco
Bio
Jeff Candiello, a graduate of UMass Amherst and Brandeis University, runs the Agile Enablement practice for the Network Threat Defense group at Cisco. He loves problem solving and is driven by operational excellence.   He is also a 13 year member of the Boston Gay Men's Chorus
.  Jeff was introduced to opera through the company and has since become passionate about opera as well as MassOpera's mission.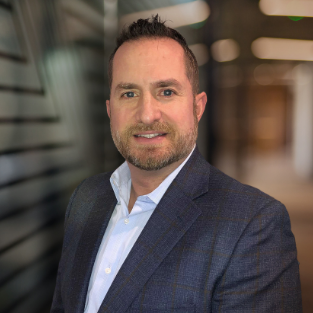 Gary Casagrande - Board Chair
Head Global Market Strategy, Confluence
Bio
Gary is the Head of Global Market Strategy at fintech firm Confluence having joined the company in 2016.  Gary has more than 25 years of experience in the financial services industry having worked most recently at Brown Brothers Harriman as the head of Financial Reporting and Expense Administration and at JP Morgan before that.  Throughout his career, Gary has focused on continuous operational improvements, efficiency, and client service. Gary has a Bachelor's Degree from Bryant University in Business Administration with a focus on Finance.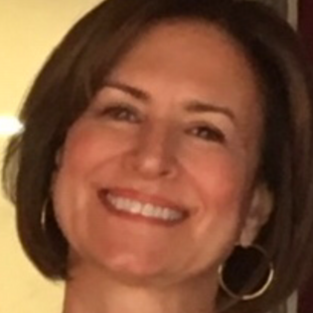 Cheryl Donohue - Board Member
Retired Senior Staff Counsel, MA Water Resources Authority (MWRA)
Bio
Cheryl is an attorney who has primarily practiced in the areas of labor law/labor negotiations; employment law; and administrative litigation. She first worked as an attorney for the ACLU in Pittsburgh, PA focusing on women's rights; prisoners' rights and prison reform.  Before any thoughts of a legal career, she began her college education as a theatre major and aspiring actress. She currently lives in Brookline and continues to be an enthusiastic supporter of all art forms in the Boston area. She also volunteers for a career coaching/mentoring program for young women.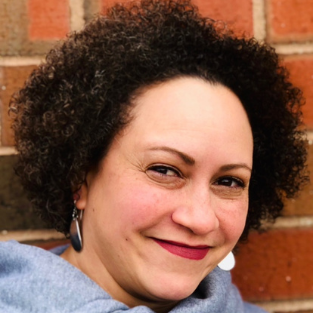 Jennifer Edmunds Matson - Board Member
Owner, Jennifer Edmunds Massage
Bio
Jennifer
Edmunds Matson is a certified licensed massage therapist with over 15 years of experience.  Since 2010 she has operated her own practice,

 

Jennifer

 

Edmunds Massage, located in Arlington, MA. She brings a true passion for her work following many years in the corporate world. 

Jennifer

 

graduated Eastern Nazarene College with a business degree.
Local business and arts provide a meaningful resource to our community and

 

Jennifer

 

is excited to share her passion and business acumen with this organization.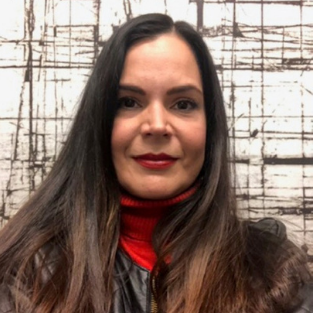 Sharon Jusczak - Board Member
District Design Manager, Ethan Allen
Bio
Sharon is a graduate of the University of New Hampshire and is a MBA graduate student at the University of Southern New Hampshire. She is a District Design Manager at Ethan Allen. Sharon is passionate about the arts and interior design. She especially loves performance art and musical theatre.  Sharon is committed to advancing Mass Opera's mission through community involvement and artist advocacy.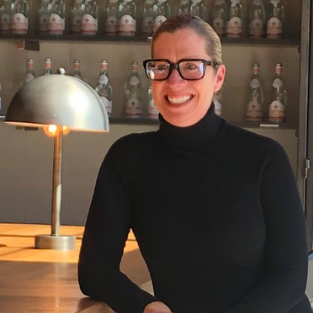 Lisa Loveland - Board Member
Realtor, Keller Williams
Bio
Lisa Loveland is a Realtor with Keller Williams Realty, and has been representing Buyers & Sellers in Metro-Boston for 18yrs.  She has been listed among the Wall Street Journal's Top 1% Revenue Producing Agents in the Country.  
Some other Accomplishments are as follows:
*Listed among Boston Agent Magazine's Who's Who in Residential
Real Estate 2018 & 2019
*Listed as the Best in All 50 States by Top Agent Magazine 2017
*Ranked in the Top 2% Internationally with Keller Williams
*Chosen by American Dream TV to be a Local Boston Real Estate & Lifestyle Expert in 2019 & 2020.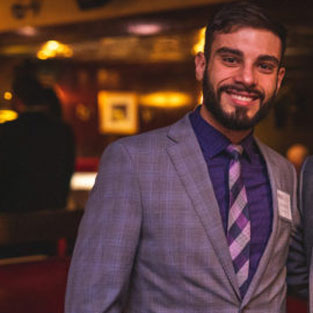 Chris Mitre - Board Treasurer
Staff Accountant, The Boston Foundation
Bio
Chris Mitre is the Staff Accountant at The Boston Foundation, Greater Boston's community foundation and one of the largest community foundations in the nation, with assets of more than $1.3 billion. He ensures GAAP principals are met when handling the different investment accounts, and external and internal operating and grant making accounts totaling more than hundreds of millions of dollars in monthly activity.  Chris completed both his undergrad, majoring in Accounting, and his Master's in Business Administration at The University of Massachusetts Boston.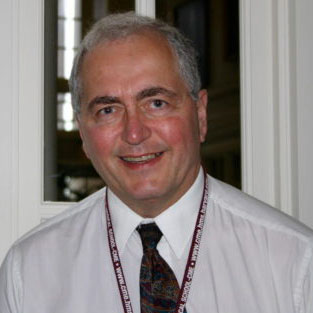 Dr. Edward Nardell - Board Member
Professor of Medicine and Public Health, Harvard University
Bio
Dr. Edward Nardell is a Professor of Medicine and Public Health based at Harvard University and the Brigham & Women's Hospital, Division of Global Health Equity.  His academic focus is tuberculosis (TB) – the disease that killed Violeta, Mimi, and countless other characters, performers, authors, and composers over the centuries.  But love of opera started much earlier with a lifelong interest in vocal music – perhaps inherited through his Neapolitan roots. Other musical interests include the recorder and early music, singing cabaret and in the Boston Gay Men's Chorus. He directs a piano-based concert series at his Brookline residence, Longwood Towers.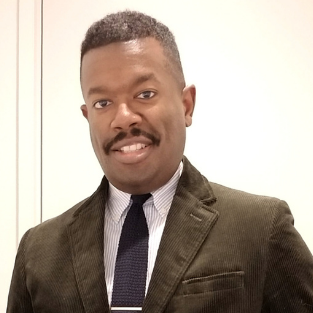 Ulysses Thomas - Board Member
Professional Jeweler, Van Cleef & Arpels
Bio
Ulysses
 is a retail sales professional in the world of fine jewelry and holds credentials from the Gemological Institute of America (GIA).  A southern native, 
Ulysses
 first came to Boston to pursue a master's degree in classical voice at Boston University.  His once very active singing career included two fellowships at Tanglewood Music Center, operatic engagements with Boston Lyric Opera, and a long association with Boston Baroque, amongst other professional music organizations. Even with a shift in focus towards vocation of sales, 
Ulysses
 still maintains a career in performance through his work on staff at The Parish of All Saints, Ashmont (and as a member of The Bach Project) and as a concert/oratorio soloist. In his personal time, 
Ulysses
' interests include researching cultural/social history, reading poetry/classic literature, photography, and style & fashion.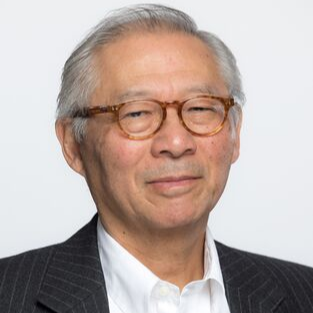 Dr. George Yip - Board Member
Emeritus Professor of Marketing & Strategy at Imperial College
Bio
George is Emeritus Professor of Marketing and Strategy at Imperial College Business School in the UK. He lives in Boston, Maine and London. Board director of Hewnoaks Artist Colony in Maine. Previous positions include dean of a top European business school, RSM Erasmus, with 7,500 students; faculty at Harvard, UCLA, Cambridge, and in China; VP Capgemini Consulting (UK), senior manager Price Waterhouse (USA), and manager Unilever. Author of books on strategy and international business in ten languages. An amateur singer, George and his wife Moira have enjoyed opera for over 40 years. Former director of Shadwell Opera (UK).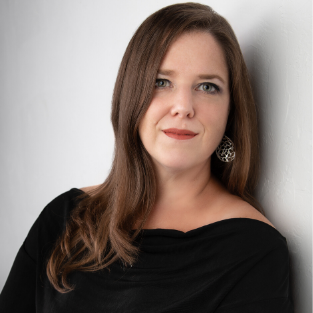 Alisa Cassola
Director of Content Marketing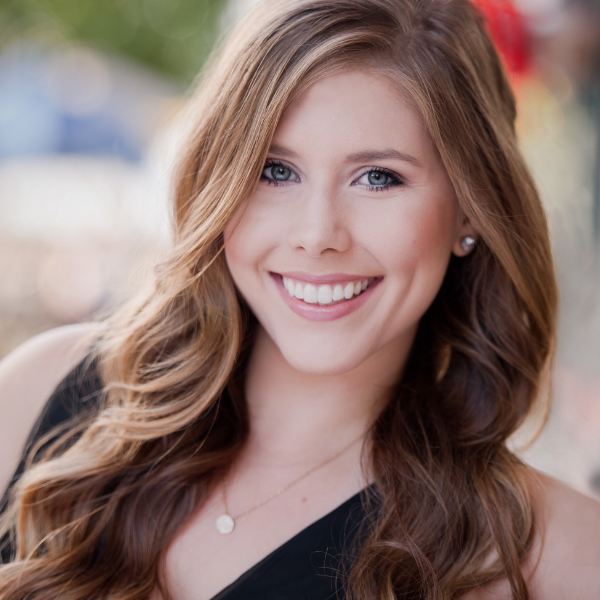 Kristin Fahning
Director of Digital and Social Media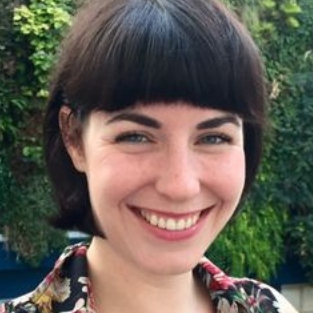 Cassandra Lovering
Director of New Works
Bio
 Cassandra Lovering is a Boston-based Elliot Norton and IRNE award nominated director, producer, dramatic coach, teacher, and dramaturg.  Her work examines gender roles and relationships with a particular focus on the experience of women.  As the PAD of MassOpera, she's excited to head up new programming like the New Opera Workshop and to direct Die Fledermaus in the Spring. Some directing selections include: It's not about my mother (new work) Little Dog Laughed (IRNE and Norton Nominated) Suor Angelica, Trouble in Tahiti, Miss Havisham's Wedding Night and The Beautiful Bridegroom.  This winter she will be part of the National Young Arts Program's creative team for the classical instrumentalists division.  She received her MA in Theatre from Villanova University with a focus on directing and dramaturgy.  She is a Lincoln Center Director's Lab 2018 Alum.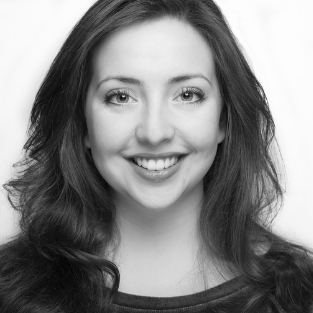 Samantha Lovewell
Director of Community & Foundation Relations
Bio
Samantha is thrilled to be a part of the MassOpera team!  She works as the Advancement Officer and a Teaching Fellow for Boston Children's Chorus (BCC), and volunteers as the Co-Executive Director for Refugee Orchestra Project (ROP). She believes firmly in the power of the arts to bring all people together to achieve equity, equality, and diversity. Samantha holds a Bachelors of Music (Voice) and minor in Theater Arts from the University of Massachusetts, Lowell. In May 2019, she will graduate from Boston University with an MS in Arts Administration and Fundraising Management Certificate.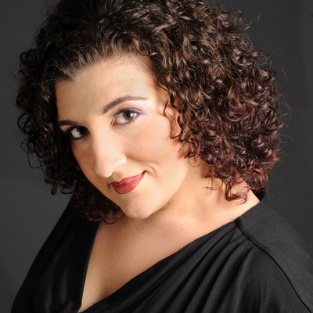 Carla Maniscalco-Giovinco
Director of Productions
Bio
Mezzo-soprano, Carla Maniscalco-Giovinco is a versatile performer andtheater professional working throughout the greater Boston area. Performing most recently at Trinity Church (Topsfield), North Shore Music Theater, MassOpera Opera, the Salem Philharmonic Orchestra, and the North Shore Summer Concert Series Carla also works in technical theater as a production stage manager, wardrobe and run-crew with several regional companies, Summer Institute for the Vocal Arts, MassOpera, NEMPAC Opera and North Shore Music Theater, and Opera del West being among them.  Working on all aspects of a production from the initial idea to the final execution is thrilling and exhilarating.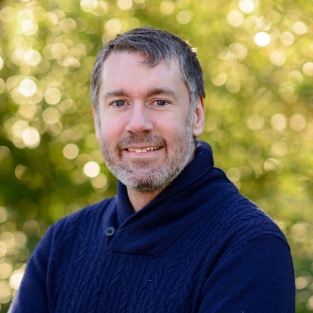 William F. S. Neely
Executive Director
Bio
William Neely has been the Executive Director of MassOpera for five years.  He also is a freelance marketing and development consultant with non-profits and small businesses.  He has a background as a theatre and film actor, and now frequently performs in cabaret settings and sings with the Boston Gay Men's Chorus. He serves on the Board of Directors of the North Shore Alliance of LGBTQ Youth.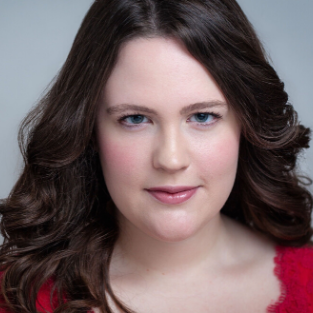 Brynne Pulver
Director of Operations and Administration
Bio
 Brynne Pulver is a Boston based Soprano, Paralegal, and Administrator.  She holds an MM and GPD in Voice Performance from The Boston Conservatory, and both a BM in Voice Performance and a BM in Music Education from Appalachian State University.  Brynne has performed in various roles and ensembles with many of Boston's major opera companies including MassOpera, Odyssey Opera, NEMPAC, Promenade Opera Project, and Boston Opera Collaborative.  In addition to singing, she works as an Administrative Assistant and Paralegal at Kara Law Offices in downtown Boston.   She is excited to join the MassOpera team as Director of PR & Social Media Curation!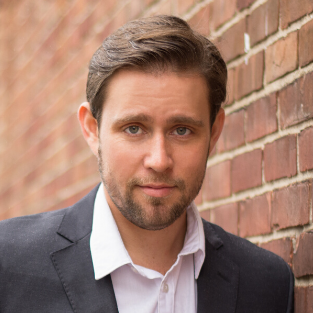 Daniel P. Ryan
Co-Artistic Director
Bio
 Acclaimed for his musical creativity, sensitive conducting, and adventurous spirit, Maestro Daniel P. Ryan is a prized conductor, composer, and singer based in Boston. He is currently the Artistic Director ofVOICES BOSTON, conductor with the Boston City Singers and music director at Interlochen Arts Camp. Ryan has conducted productions for MassOpera, Boston Opera Collaborative, White Snake Projects, The Boston Conservatory, MIT, and Clark University. He has prepared choirs for BLO, BSO, BYSO, and named finalist for two American Prizes in conducting. He is the founder of The Gena Branscombe Project, an organization dedicated to the revival and performance of the music of American composer and conductor Gena Branscombe. 
www.danielpryan.com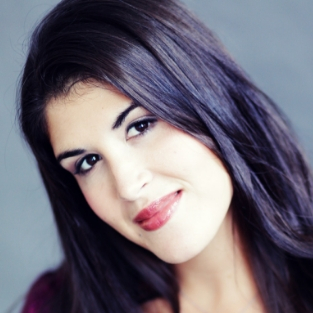 Dana Lynne Varga
Founder & Co-Artistic Director
Bio
 Dana Lynne Varga is the Founder and Artistic Director of MassOpera. She is an accomplished soprano, voice teacher, entrepreneur and career coach, and presently on the voice and opera faculty of the Longy School of Music.  Dana won first place in the 2016 Classical Singer National Competition. She has sung with numerous organizations including Boston Lyric Opera, Odyssey Opera, the Caramoor International Music Festival, Opera Maine, the Cantata Singers, the Metropolitan Chorale, the Springfield Symphony, Coro Allegro, and the Rhode Island Civic Chorale and Orchestra. Favorite operatic roles performed include Fiordiligi in 
Cosi fan tutte
, Musetta in 
La Boheme
, Micaëla in 
Carmen
, Rosalinda in 
Die Fledermaus 
and the title roles in
Alcina 
and 
The Merry Widow. 
An avid concert soloist, recent highlights include Beethoven's
Missa Solemnis
, Mozart's
Mass in C Minor,
the Brahms
Requiem
, Haydn's 
Lord Nelson Mass,
Handel's 
Israel in Egypt
 and
Messiah
, and the Bach
Magnificat
and
B Minor Mass.
Dana holds the DMA degree from Boston University and the MM degree from the New England Conservatory. Visit Dana's performance website at 
www.danavarga.com
and her career coaching site/blog at
www.theempoweredmusician.com