MassOpera is thrilled to be hosting our 8th Vocal Competition for Emerging Artists. The response to our call for submissions this year was overwhelming, and for the first time, we have had to create a wait-list for singers. Applicants will be traveling from nearly 20 states, including Illinois, Florida, and even California, as well as internationally from Canada and the UK! We are so humbled and grateful by the talent, as well as the interest in our Company and the work we do.
On our side – we are all excitement and eagerness to hear these amazing singers next month. However, we know that as a singer there is always a mix of excitement, fear, and uncertainty while preparing for a new experience. Two weeks ago, we were very lucky to have Jennifer Soloway guest blog our very first post. Jennifer was the first-place winner in our very last Vocal Competition two years ago, and wrote last week about her experiences with the Vocal Competition, as well as her experience auditioning and singing in the Greater-Boston area.
In that same vein, we more recently had the opportunity to speak with two of our past Vocal Competition Finalists, Rachele Schmiege & Helena Brown, and we want to share with you their experience with MassOpera, their work at the Met, and their advice on singing and auditioning in general.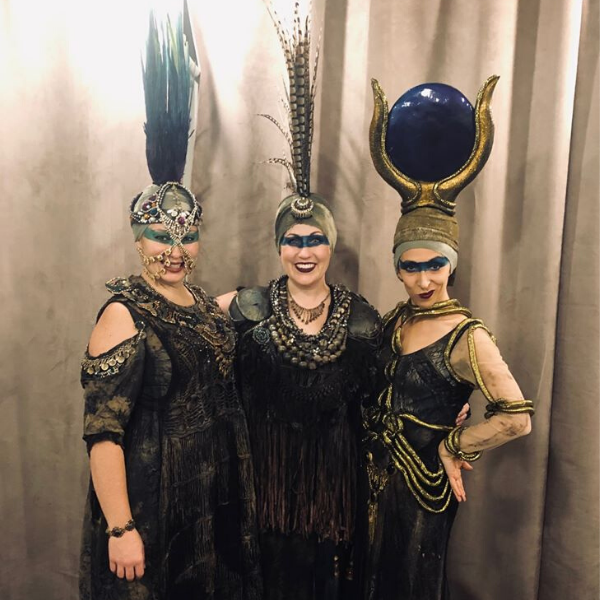 Rachele Schmiege, who recently became a full-time Chorus Member at the Metropolitan Opera, told us that: "Like most singers, I've sung auditions in churches, auditoriums, rented rooms, stages, etc. I don't think this audition process was any different. I remember it [the MassOpera Vocal Competition for Emerging Artists] being a smooth process and being well informed. Make sure to do what you need to do to sing your best. At competitions and auditions, I find a spot that's quiet to read or reflect, put on my noise cancelling headphones, eat a snack or rent a practice room to have a quiet place. I socialize after… I find my voice likes this the best and this works best for me. Don't feel like you need to compromise your needs for anything or anyone. You do you, sing your best, and love every minute!"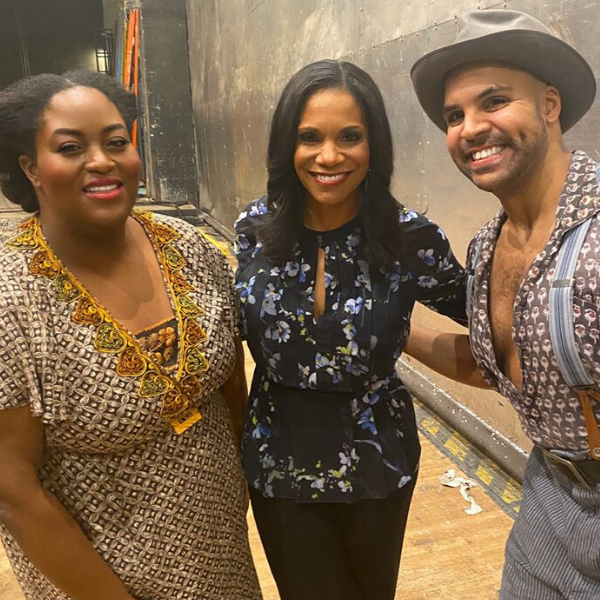 Helena Brown just made her debut at the Metropolitan Opera performing in the highly-acclaimed Porgy and Bess, and is also in rehearsals for a new opera by Ricky Ian Gordon at Lincoln Center Theater, based on the award winning play, Intimate Apparel, by Pulitzer Prize winner Lynn Nottage (the opera was originally developed between Lincoln Center Theater and the Metropolitan Opera as part of the Met/LCT New Works Program).  Helena shared with us her experience with auditioning: "I can say as a singer who has been consistently competing for about a decade: MassOpera was a warm and fair place to compete. I felt heard as an actor-singer and appreciated the feedback I received. I felt encouraged. Auditions can be daunting but I like to think of them as mini-performances. Every audition helps me build toward stronger performances on and off the stage, gives me an opportunity to take a chance on some character details, and takes me out of my comfort zone. Keep your stakes (as the character) high and your support low!"
There you have it! Singing in a competition or any audition is an opportunity to let yourself be heard, tell the story and be proud of what you have trained so hard to do. Whether you are singing for our competition, for future auditions, or for performances anywhere…be confident and enjoy what you do!
We would love to hear from you! Please add your comments and share with us your favorite audition techniques, and include any tips and tricks that help you feel your best and sing your best.
You can see upcoming information for Rachel Schmiege at https://www.racheleschmiege.com/
You can see upcoming information for Helena Brown at https://www.helena-brown.com
For information on & to purchase tickets for Lincoln Center Theater's Intimate Apparel with Helena Brown:
https://www.lct.org/shows/intimate-apparel/
For information on the remaining season of the Metropolitan Opera, with frequent appearances of Rachel Schmiege in the Met Opera Chorus:
https://www.metopera.org/
Featured (Main Image @ Top). Left is Rachele Schmiege as photographed by Co Co Boardman. Right is Helena Brown as photographed by Melodi Smith.