THE MAGIC FLUTE

Tickets on Sale March 28, 2023!

MassOpera welcomes you to the ultimate opera-fantasy retold through a reimagined new English libretto by Kelley Rourke and staging from renowned Boston-based theatre director, Pascale Florestal.  The forces of good and evil, light and dark, fire and water battle it out in Mozart's famous fantasy opera.
The planet is in crisis.  Three young seekers are drawn into an age-old cosmic battle, in which each side blames the other for the fate of the planet.  Through a series of trials, our heroes' only hope is through shattering the binary of good vs evil.
Forging a new partnership with Suffolk University and their Modern Theatre space, as well as showcasing several students from MassOpera's Artist Training Program with Longy School of Music at Bard College, we are thrilled to bring you one of the largest casts in MO history.  And to top it all off, it is our first time performing in Downtown Boston!


Dates & Times:
Friday, May 12th @ 8:00 PM
Saturday, May 13th @ 2:00 PM
Saturday, May 13th @ 8:00 PM
Sunday, May 14th @ 2:00 PM
Thursday May 18th @ 7:30 PM
Friday, May 19th @ 8:00 PM
Saturday, May 20th @ 2:00 PM
Saturday, May 20th @ 8:00 PM
Sunday, May 21st @ 2:00 PM
Ticket Cost: $25 – $100 Regular; $25 – $80 Seniors; $20 Students
Composer: Wolfgang Amadeus Mozart
Venue: The Modern Theatre at Suffolk University
Translation & Adaptation: Kelley Rourke
Conductor: Dr. Lisa Graham
Stage Director: Pascale Florestal
Assistant Conductor: Johnny Nichols, Jr.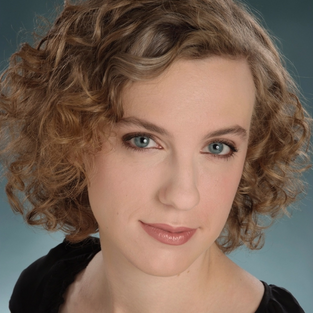 Emily R. Adams
Priestess + Mezzo-soprano Ensemble
Bio
Known for her vocal flexibility and expressiveness, mezzo-soprano Emily Adams has performed operas, concerts, and recitals throughout southern New England. Recent opera performances include the alto Grace in John Blow's Venus and Adonis with Cambridge Chamber Ensemble and Second Lady in Mozart's The Magic Flute with Opera51. Past concert performances include the alto soloist in Beethoven's Ninth Symphony and Handel's Messiah. Emily is also a professional pianist and organist, and has accompanied productions of La Bohème and Der Schauspieldirektor for Opera New Hampshire's educational initiative. As a ballet pianist, Emily worked with the apprentice company of Boston Ballet (BBII) and the San Francisco Opera dance corps.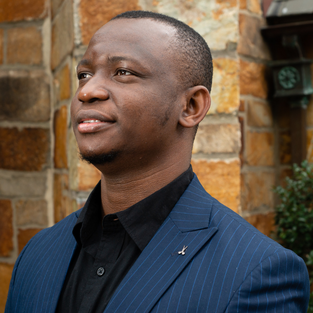 Gift Uzoma Anyagwochu
Speaker + Bariton Ensemble 2
Bio
Gift Anyagwochu is a graduate from the Longy school of music and studied under David Small. Having had his first professional voice tutor in 2016, Gift has performed Handel and Haydn oratorios such as Messiah, Judas Maccabeus, Israel in Egypt, Dettigen Te Deum, Utrecht Te Deum and The Creation. He also has performed major roles in operas by notable composers such as Rossini, Mozart, Arthur and Sullivan, Donizetti, Giuseppe Verdi, Handel and a few others, hence expanding his lyrical repertoire. After his undergrad at the University of Lagos , he ventured into making music a healing art singing for children with autism and cerebral palsy. He aspires to be one of the best African Baritone to perform in major Opera houses around the world.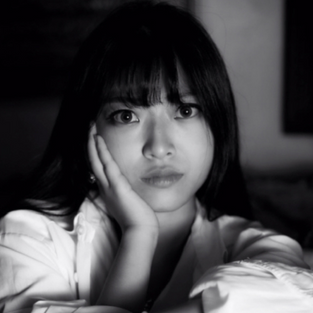 Chihiro Asano
Third Spirit
Bio
Mezzo-Soprano Chihiro Asano from Tokyo, Japan, graduated with her Master of Music degree in Vocal Pedagogy from NEC in 2022. Her staged performances include opera, chamber works, and contemporary experimental music. Most recently, Asano was seen playing Ms.Gross in Benjamin Britten's The turn of the screw and Ljubica in Ana Sokolović's SVADVA. Other leading opera roles include Carmen in Carmen, Maddalena in Rigoletto, Dame3 in The Magic Flute, and Whitch2 in Dido and Aeneas. In addition to performance, Chihiro is passionate about teaching and voice science. In August 2021, she presented her research on the Japanese female voice in Anime at the Pan American Vocology Association (PAVA) Conference.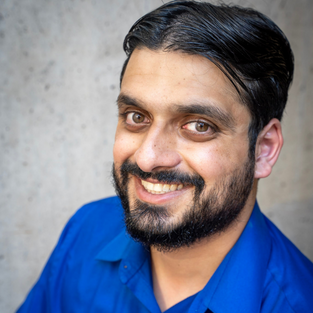 Kartik Ayysola
Monastatos (Tamino Cover)
Bio
Indian-American tenor Kartik Ayysola is an active performer in the Greater Boston area as well as throughout New England. This season, he will be singing Monostatos in The Magic Flute (MassOpera) and Spoletta in Tosca (Opera 51). In the past, he has been heard as Tamino in Die Zauberflöte, Pong in Turandot, the title role of Orpheus and the Underworld, Alfred in Die Fledermaus, and Brighella in Ariadne auf Naxos.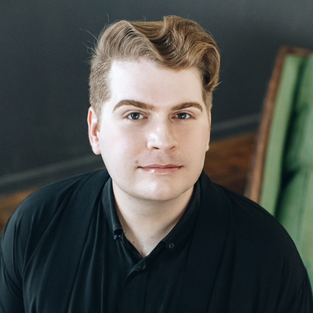 Joshua Dixon Belt
Papageno
Bio
Joshua Dixon Belt (he/him), baritone, is a Boston-based singer and voice teacher, pursuing a GPD in Vocal Studies at Longy School of Music as their Access to Equity Scholar. Upcoming performances include: Payador in Piazzolla's Maria des Buenos Aires at Longy School of Music and Papageno in MassOpera's The Magic Flute: Retold. Recent performances include: Warren (Ordinary Days), Pablo Picasso (After Life) at Longy School of Music, Mr. Lindquist (A Little Night Music) with Greater Worcester Opera, Eisenstein (Die Fledermaus) with VOX New England, Morales (Carmen) with Opera 51, Count Danilo (The Merry Widow), Valentin (Faust), as well as with MassOpera, Opera Columbus, and Franco-American Vocal Academy. He is a graduate of Otterbein and Boston Universities and is on faculty at Westfield State University.
joshuadixonbelt.com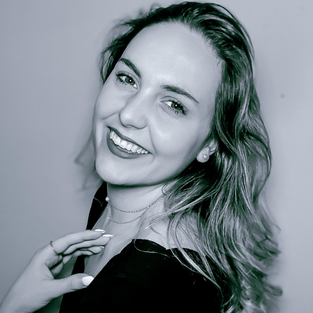 Sophie Carpenter
Second Spirit (Second Lady Cover)
Bio
Boston-based soprano Sophie Carpenter, is a dedicated and zealous young singer with an aptitude for singing cross-genre. From Baroque opera to contemporary musicals, she is diligent at maintaining a versatile outlook on creating music. Carpenter's most recent roles include Momus (Phoebus und Pan), River (In Pieces; A New Musical),  Cornelia (Giulio Cesare in Egitto), Audrey (Little Shop of Horrors) and Armida (Rinaldo). Carpenter was most recently an Honorable Mention at the 2022 Calliope's Call Competition and completed the Artist in Training Program with the Boston Opera Collaborative. She is a current Artist in Training with MassOpera. She graduated from Carnegie Mellon University in 2021, and is completing her Master of Music in Voice at Longy School of Music of Bard, in Spring 2023.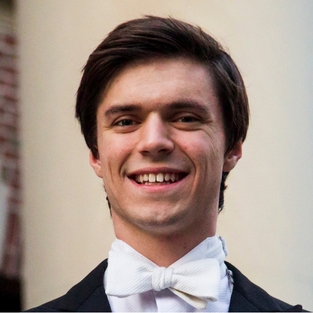 Ethan Craigo
Priest + Tenor Ensemble II
Bio
Born in Ohio and raised in Maine, tenor Ethan Craigo has been singing and writing music from a young age. As a vocalist he has starred in operettas and musicals, performed in national political and sporting events, and toured seventeen countries with choirs and a cappella groups. As a composer he has written and arranged for vocal ensembles and has also produced solo electronic music under the name "ochrence" for over a decade. Ethan is a 2019 graduate of Harvard College, double-majoring in computer science and music. He splits his time between Bar Harbor and Boston, and currently works for Google as a software engineer.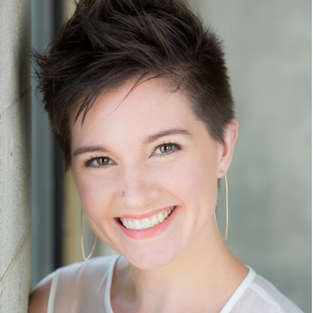 Maggie Finnegan
Queen of the Night
Bio
Hailed by Opera News for her "clear, poised and defiant soprano" Maggie Finnegan (she/her) is a versatile soprano, singing repertoire spanning from medieval to contemporary. Career highlights include Danica in Ana Sokolović's Svadba with Boston Lyric Opera, Sophia in Lembit Beecher's Sophia's Forest (Opera Parallele), Anya in Everything For Dawn (Experiments in Opera), her European Operatic debut in L'Enfant et les Sortilèges (Belgian National Orchestra), her Netherlands debut in Andriessien's Odysseus' Women, Dan Visconti's PermaDeath: A Video Game Opera (White Snake Projects), and a duo recital with Stephanie Blythe (Sparks & Wiry Cries). Grammy Nomination: X, The Life and Times of Malcolm X with BMOP/Odyssey Opera. Upcoming: Tod Machover's VALIS (MIT Media Lab) and Brooklyn Art Song Society debut. Managed by Alpha Artists Management.
maggiefinnegansoprano.com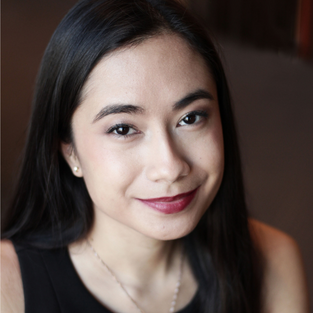 Lauren Florek
Queen of the Night Cover
Bio
Lauren Florek has performed in a wide variety of styles. Recent roles include Carrie Mae in The Silver fox, Deb in the musical Ordinary Days, and Frasquita in Carmen. During her graduate studies, Lauren was accepted into Boston Opera Collaborative's Young Artist Training Program and covered the role of the "First Witch" in the Boston Camerata's production of Dido and Aneas. Lauren is also passionate about the study of Filipino classical music and has performed in several recitals highlighting the genera. Lauren was a Semifinalist in the Perfect day Competition in 2021. Lauren holds a bachelor's degree in Vocal performance from DePaul University and recently graduated from the Longy School of Music with a master's degree in Vocal Performance.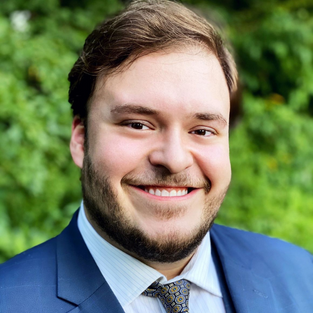 Michael González
Monastatos
Bio
Michael has been praised as having a "sweet and resonant" tenor voice and is quickly making himself known in the performing world. He has performed a variety of roles ranging from Colonel Fairfax – Yeomen of the Guard to Barigoule – Cendrillion, along with international performances most recently with the American Institute of Musical Studies in Graz, Austria. A Master in Vocal Performance graduate from the New England Conservatory, Michael maintains an active partnership with several organizations including the Boston Cathedral singers who in 2021 released an Album, From the bell tower. Other active partnerships include Piccola Opera, Cambridge Chamber Ensemble and Hartford Opera Theater.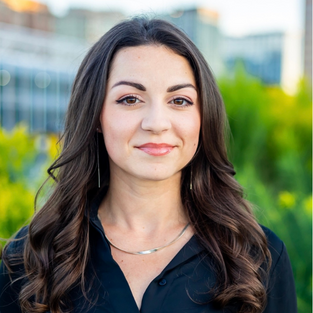 Jessica Graves
Pamina
Bio
Jessica Graves, soprano, hails from Brooklyn, NY and is currently based in Boston, MA. Last summer, Jessica was a young artist at the Opera Company of Middlebury where she covered Diane in Orphée aux enfers. Jessica received her Master of Music from the Mannes School of Music where she was a featured soloist in the 2020/2021 Mannes Sounds Festival performing both contemporary selections and jazz standards. In 2019, she made her role debut with the Miami Music Festival as Lucinda in Dark Sisters and Solo Niña in Golijov's Ainadamar. Jessica received her Bachelor of Music from Boston University where she was a recipient of the Ella Lou Dimmock Honors Award and performed in the Opera Institute's productions of The Cunning Little Vixen and La Traviata.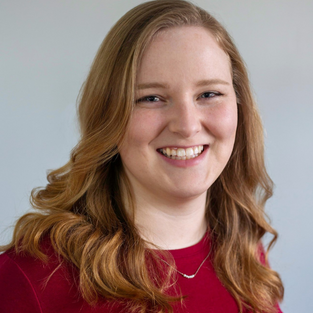 Patricia Kopko
Priestess + Soprano Ensemble 1
Bio
Praised as a singer "with sensitivity" and the voice "of a mature musician" (Daily Hampshire Gazette), Patricia Kopko is a Boston-based soprano, specializing in opera, art song, and choral singing. A performer who celebrates obscure works, Patricia has sung roles in lesser-known and contemporary operas, including Cecilio (Lucio Silla by Mozart), Joy (The Araboolies of Liberty Street by Perera), Common Rose 1 (The Little Prince by Portman), and Soldier 2 (Stone Soup by Larsen). In Boston, she has performed with the North End Music and Performing Arts Center, Longwood Opera, Winsor Music, and the Harvard Early Music Society. She is a member of the Cantata Singers, the soprano section leader at United Parish of Brookline, and has previously sung with the chorus of Odyssey Opera.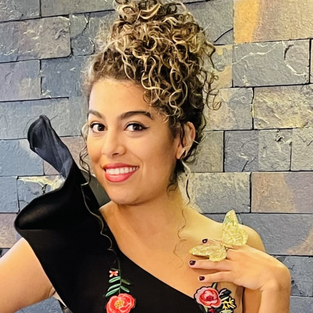 Mónica López Garzón
Second Spirit (Papagena Cover)
Bio
 A multi-instrumental musician who loves to sing and play the violin. "I believe that one who does not know how to serve does not know how, truly, to live." Her passion is getting people closer to art and becoming a musical oasis in their desert.  She has performed as a singer and violinist with various orchestras in Colombia, China, Mexico, and the United States. She has been a founding member of various orchestras and ensembles. She worked as a soprano and soloist with the Orquesta Filarmónica de Bogotá.  She has sung the roles of The Plaintiff- Trial by Jury, Pamina- Die Zauberflöte, the Woodpecker, Cricket- The Cunning Little Vixen, Second Lady and First Witch- Dido and Aeneas, Belinda(cover), and La Vierge Marie- L'Enfance du Christ.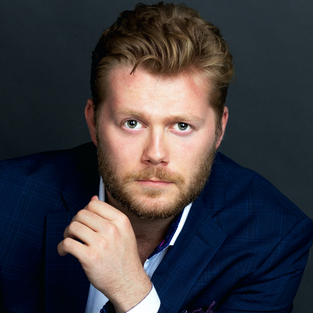 Gray Leiper
Papageno
Bio
Gray Leiper is a Boston-based baritone. Described as "dangerously charming" and hailed for his "clear baritone and vocal mastery", Leiper's operatic highlights include, Figaro (Il barbiere di Siviglia), Dottore Malatesta (Don Pasquale), Papageno (Die Zauberflöte), The Businessman (The Little Prince), Guglielmo (Così fan tutte), Figaro (Le nozze di Figaro), Dandini (La Cenerentola), and Andy Warhol (Jackie-O).  An active member of the Boston music community, Leiper regularly performs with many Boston based opera companies and regional choral organizations including Odyssey Opera, MASS Opera, Boston Youth Symphony Orchestra, Ensemble Companio, and Seraphim Singers.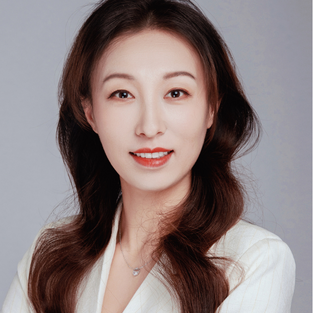 Yan Lian
Queen of the Night
Bio
Yan Lian, soprano, is a native of Hebei, China. Since arriving in the US, Ms. Lian received her Master of  Music in Opera Performance from the Longy School of Music of Bard College. Ms. Lian performed Jennie in Down In the Valley with Longy School of Music Orchestra in Boston, Queen of  the Night in The Magic Flute and Belinda in Dido and Aeneas with MAI orchestra in Italy. She covered Adele in Die Fledermaus with Mass Opera. Ms. Lian was also seen performing in Jordon Hall, Sanders theater, John Hancock Hall, Cary Hall, Massachusetts State house, Collins Center as concert soloist. 
Enjie Lian
Priest + Tenor Ensemble
Bio
Mr. Lian will be making his MassOpera debut as the Priest in the production of The Magic Flute: Retold, and will also cover the role of Monostatos. He has covered the role of Sailor in Boston Camerata's production Dido and Aeneas. , Mr. Lian has recently made his debut at the Seattle Opera as The Happy Prince in Wilde Tales in 2020. He was a member of Seattle Opera Teen Vocal Studio where he appeared in recitals and masterclasses with Seattle Opera. He also has been featured in operas like Pheubus and Pan, The silver fox at Longy Opera. He has also been seen in the Carmen produced by Teatro dell'Opera di Roma in their China tour where he is the only high school student.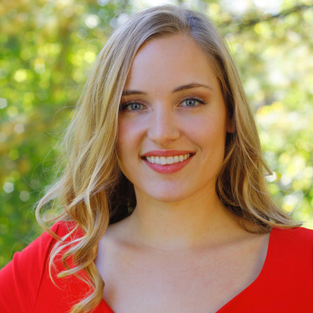 Aurora Martin
Second Lady
Bio
Aurora Martin performs throughout New England, recently joining Boston Baroque and Boston Lyric Opera. She collaborates regularly with Odyssey Opera, The Boston Modern Orchestra Project, Boston Youth Symphony Orchestra, Arlington-Belmont Chorale, Opera del West, and Opera on Tap. Aurora was named a semi-finalist in the prestigious Partners for the Arts 9th National Opera Competition. Aurora joined Opera Company of Middlebury as a 2021 Young Artist, covering "Agnès Sorel" in The Maid of Orleans. Solo concert repertoire includes Satie's Socrates, Mahler's Das Knaben Wunderhorn, Beethoven's Mass in C Major, Mozart's Coronation Mass, Saint-Saëns' Christmas Oratorio, and Fauré's Requiem. Operatic highlights include Pamina, Micaëla, Miss Silvertone, Noèmie, and Liesgen. Aurora holds a MM from The New England Conservatory and degrees in Music and Chemistry from Virginia Tech.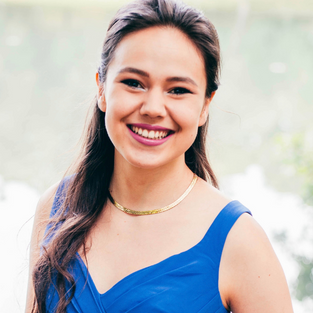 Eleanor Mayerfeld
Papagena
Bio
Eleanor Mayerfeld is a soprano and violinist from Madison, Wisconsin, known for her expressive singing and dynamic stage presence. She performs in a variety of styles, including opera, art song, klezmer, jazz, folk, and early music. Eleanor received her Bachelor of Arts in Music from Middlebury College and is a member of the folk cabaret band Elm Duo. Currently, she is the Robert and Esta Equity Scholar at the Longy School of Music, where she is pursuing a Masters of Music in Vocal Studies.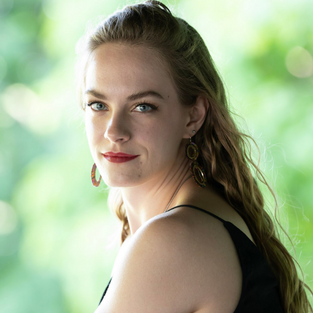 Hailey McAvoy
Third Lady
Bio
 Recognized as a "georgeous-voiced" mezzo-soprano (Broadway World), Hailey McAvoy's operatic roles include, among others, Page of Herodias (Salome, Fisher Center for Performing Arts), Taller Daughter (Mazzoli, Proving Up; Aspen Music Festival), Zosha (Heggie, Out of Darkness; Eastman Opera Theater), and Cherubino (Le Nozze di Figaro; Aquilon Music Festival).  McAvoy's concert highlights include Ravel's Shéhérazade and Copland's 12 Poems of Emily Dickinson. In March 2022, she will appear in recital with pianist Bethany Pietroniro at Downtown Music at Grace in White Plains, NY.  As a performer with Cerebral Palsy, McAvoy amplifies the discussion around disability in the arts. She has interviewed with AGMA Magazine and been a panelist for Opera NexGen's Accessibility in Opera. To learn more, visit www.haileymcavoy.com/about.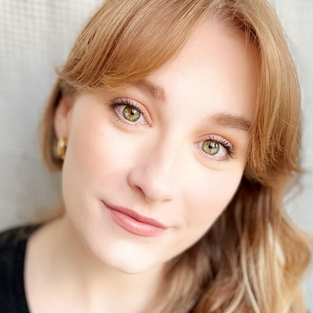 Callie Meikrantz
Priestess + Soprano Ensemble 2 (First Lady Cover)
Bio
Callie Meikrantz is a lyric soprano, currently based in Boston, Massachusetts. During her time at the Boston Conservatory, Callie appeared as Mrs. Gleaton in Susannah. Lady Billows in Albert Herring, and covered the role of Vitellia in La clemenza di Tito. This fall, Ms. Meikrantz was a finalist in the MassOpera Vocal Competition in Boston and placed third. She is a former core member of the Bach Choir of Pittsburgh and in 2019, was a winner of Grove City College's annual concerto competition. Callie received her Bachelor of Music in Vocal Performance from Grove City College, where she studied under Sasha Piastro-Tedford. She earned her master's degree in Voice Performance from The Boston Conservatory at Berklee where she studied with Kerry Deal.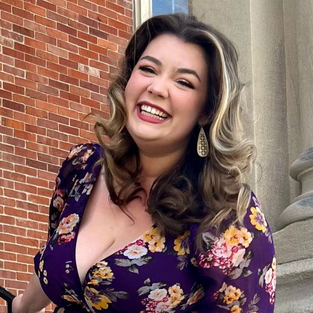 Kelsey Moisan
Second Lady
Bio
Kelsey Moisan, praised for her "beautiful rich tone," is an emerging soprano based out of Boston, Massachusetts. She is an avid performer of opera, art song, and musical theater. Recent roles performed include Organic and Mechanical in Anthony Green's chamber opera S_L_E_E_P, The Sorceress in Dido and Aeneas, Gertrud in Hansel und Gretel, Madame de la Haltière in Cendrillon, Sky Masterson in Guys and Dolls. Kelsey is currently pursuing her Master of Music at Longy School of Music of Bard College where she is a MassOpera Artist in Training. She obtained her Bachelor of Music from DePauw University where she also majored in Global French Studies. Kelsey is thrilled to be making her professional debut in MassOpera's The Magic Flute.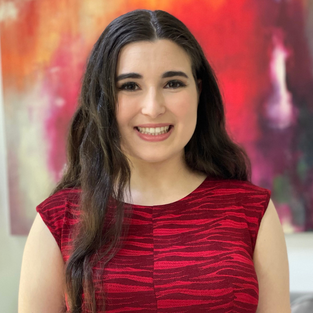 Vanessa Moya
Third Lady
Bio
Latina mezzo-soprano Vanessa Moya (she/they) is set to graduate from Longy School of Music with her M.M. in Vocal Studies in May 2023. Her Longy stage credits include Candelas (El Amor Brujo), Mercurius (Phoebus und Pan), and Gertrude Stein (After Life).  Vanessa completed their B.M. in Voice Performance at Stetson University in 2020. Her Stetson stage credits include Dritte Knabe and Dritte Dame (Die Zauberflöte), Cornelia (Giulio Cesare), and L'enfant (L'enfant et les sortilèges). They also performed as an alto soloist in The Messiah with Stetson University's Choral Union and Chamber Orchestra in November 2019.  Outside of school, Vanessa was recently an alto soloist for The Messiah with the Assabet Valley Mastersingers. For more information, follow their Instagram @v_the_mezzo.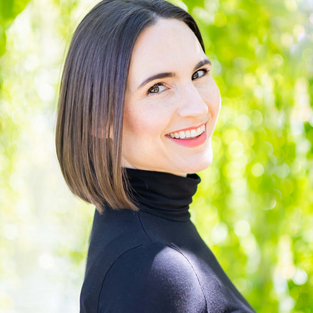 Erin Merceruio Nelson
First Lady
Bio
Hailed as "secure and sonorous" with a "bright, flexible voice" (Boston Musical Intelligencer), soprano Erin Merceruio Nelson is quickly becoming known for her signature blend of impeccable musicianship and strong dramatic instincts across a broad range of challenging repertoire. An avid performer of new music, Erin's 2021 – 2022 season performances included creating the role of The Nymph in the world premiere of NIGHTTOWN by Benjamin P. Wenzelberg with Lowell House Opera at Harvard University and creating the role of The Mother-In-Law in Byron Asher's new opera The Bedbug with Promenade Opera Project. Other recent performances include Lady Clarence in Odyssey Opera's concert production of Saint-Saëns' Henry VIII and Bea in Jake Heggie's Three Decembers with TBD Opera Project under the direction of Sharon Daniels.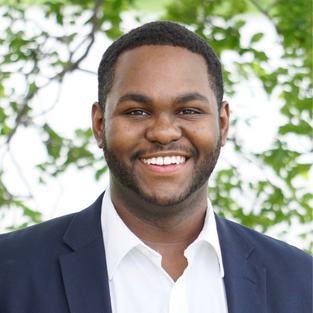 Ehimemen Omigie
Tamino
Bio
 Boston-based tenor, Ehimemen Omigie (He/ They), Is delighted to return to the stage for their debut with MassOpera.  Most recently, Mx. Omigie performed as a soloist and Tenor 3 in X: The Life and Times of Malcolm X with Boston Modern Orchestra Project, Opera Chorus in La Traviata with Boston Youth Symphony Orchestra and Chorus in Crispus Attucks with Boston Conservatory Orchestra.  Some recent concert highlights include The Lives They Lived with Boston Opera Collaborative and a featured artist in NEMPAC Opera Projects summer series Opera on the Balcony.  Mx. Omigie holds a Bachelor of Music from Palm Beach Atlantic University and a Masters of Music in Opera Performance from the Boston Conservatory at Berklee under the tutelage of Rebecca Folsom.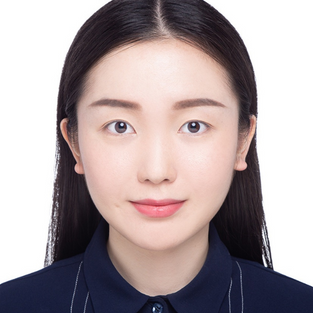 Siyu Pan
Priestess + Mezzo-soprano Ensemble
Bio
Siyu Pan is a mezzo-soprano, and she is from China. She finished her Bachelor degree at Nanjing Normal University as a music education major. After graduation, she came to the US and did three programs at Longy School of Music of Bard College – a Master of Music degree in Voice Performance, a Graduate Performance Diploma in Voice Performance, and a Master of Music degree in Music Education. Also, she was a member of the chorus of Nanjing Normal University and participated in chorus concerts and provincial chorus competitions many times. In 2019, she participated to the Cremona Music Festival in Italy, and successfully performed in solo and duet concerts. As a soloist, she has participated in opera performances and successfully held many solo concerts.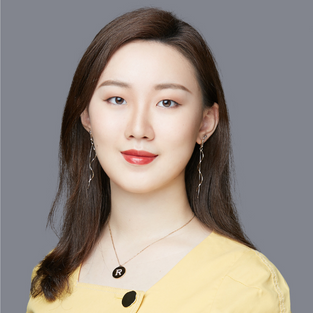 Ruoxi Peng
Pamina
Bio
Ruoxi Peng is a Chinese soprano currently studying under MaryAnn McCormick at New England Conservatory pursuing a M.M. degree in Vocal Performance. Originally from Beijing, China, Ruoxi recently earned her Bachelor's degree from New England Conservatory, where she studied with Karen Holvik. Ruoxi performs Britomarte in Soler's L'arbore di Diana for NEC's Spring Main Stage. Ruoxi has sung Serafina in Donizetti's Il Campanello, Zerlina in Mozart's Don Giovanni, Carolina in Cimarosa's Il Matrimonio Segreto and Nellie in Hoiby's Summer and Smoke for NEC's Graduate Perkin opera scenes. Ruoxi also performed in Liederabend series, Song and Verse recital series and Handel arias concert at NEC. She recently won the 2nd Place in Mass Opera Vocal Competition.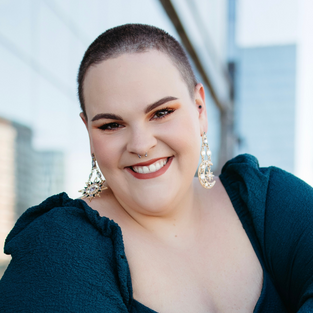 Lindsey Polcyn
Sarastro
Bio
Lindsey Polcyn (she/her/hers) is a mezzo-soprano based in Boston. She has recently completed her masters degree in Opera Performance from the Boston Conservatory, where she studied with Dr. Rebecca Folsom. She has previously portrayed the titular character of Purcell's Dido and Aeneas, Florence Pike in Britten's Albert Herring, and she appeared most recently at Seagle Festival as La Badessa in Suor Angelica. She received her bachelor's degree in both Opera and Musical Theatre at Capital University. It was there that she studied with Dr. Chad Payton and received the prestigious Collegiate Fellowship Scholarship; she was also honored to win the school's concerto competition. She is thrilled to be a part of such a unique retelling of this well-known story!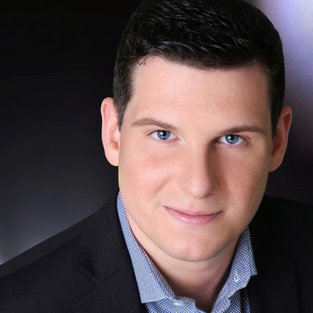 Christopher Remkus
Tamino
Bio
 Tenor Christopher Remkus maintains an affinity as a Vocal Performer dedicated to Opera, Art Song and Chamber Music and throughout New England. He recently premiered the role of Nicola Sacco in Mark Blitzstein's Sacco & Vanzetti and was a featured artist in Boston Opera Collaborative's "Opera Bites". Christopher was previously a Young Artist at Opera Company of Middlebury in Vermont. He debuted the role of Charlie Bucko at Nahant Summer Festival's Premiere of Keepers of the Light, an opera based off the revered novel "Ten hours until Dawn".  Christopher received his Graduate Diploma from New England Conservatory. At NEC Christopher's performances include Jimmy in Later the Same Evening, Gherardo in Gianni Schicchi, and his Jordan Hall debut as the title role in Leonard Bernstein's Candide.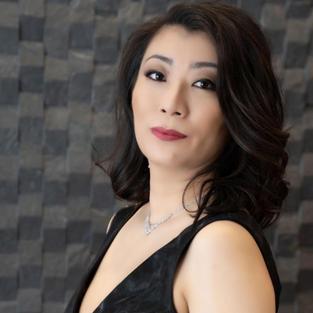 Narantsetseg J. Ren
Third Spirit (Third Lady Cover)
Bio
 Narantsetseg J. Ren, an ethnical Mongolian, is a mezzo-soprano based in Boston. The core of her performance shares the power of music as a healing art.  She has performed extensively as a soloist and part of ensemble Operas, Oratorios, Chamber Music, and Art Song Recitals. Her recent highlights include her debut at the Ukrainian Art Song Concert at the Royal Conservatory of Music, where she performed songs that became the 'have a soft spot' of Joseph So, the associate editor of Opera Canada. Narantsetseg recently finished her title role, Mercury, in Bach´s Phoebus and Pan (BWV 201) with Maestro Ryan Turner.  Besides her rising popularity on the opera stage, Narantsetseg is a world-renowned neuroscientist in music cognition and has published many influential journal papers.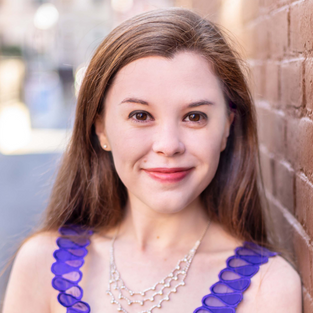 Cailin Smith
First Spirit
Bio
A soprano comfortable in both classical music and musical theatre, Cailin Smith dares to lean into the uncomfortable, use music as a mode of advocacy, and educate young audiences. Cailin is currently pursuing her Master of Music degree at the Longy School of Music, studying with Dr. Dana Lynne Varga. Recent highlights include James Kallembach's Antigone and Titine in Libby Larsen's The Silver Fox at Longy, and Natalie in Next to Normal at Dickinson College. She made her opera debut in Florence, Italy as Frasquita in Carmen and sang with The Handel Choir of Baltimore and The Chandos Singers from 2018-2021. Cailin is a passionate champion of new music in both classical and musical theatre styles.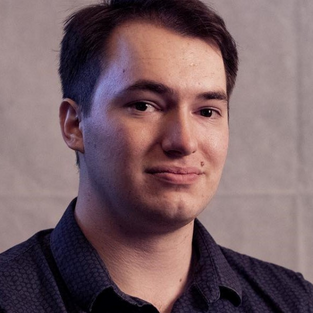 Jakob Stone
Sarastro
Bio
Jakob Stone is an acclaimed Singer, Actor and Voice-Over Artist. He has lent his talents to numerous ensembles as a soloist, being praised for his rich, commanding tone. Additionally, Stone has served as a guest lecturer for symposiums and conferences at both Plymouth State University and The Boston Conservatory at Berklee. Stone serves as a teacher of voice and director of musical theatre for The Real School of Music.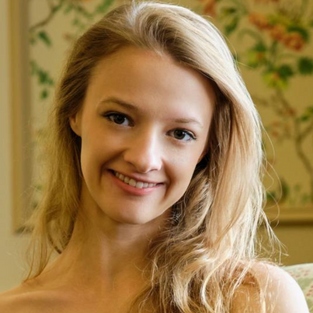 Yunona Tabala
Second Spirit (Pamina Study/Second Lady Cover)
Bio
Described as a "very expressive singer" with a voice that has "marvelous clarity and a bell-like quality", Yunona Tabala is a Russian-American lyric coloratura, currently in training with MassOpera in Boston, MA. In May 2023, she is completing her Master's studies at Longy School of Music of Bard College as a Natasha Jakoff Scholar.  Yunona has appeared with such organizations as Music On Site, Inc., Boston Opera Collaborative, Boston Opera and Zarzuela, Utah Vocal Arts Academy, and Shift Orchestra Project. Some of the favorite roles include Mademoiselle Silberklang (Der Schauspieldirektor), Cleopatra (Giulio Cesare), Adina (l'Elisir d'Amore), Nanetta (Falstaff), Pamina (Die Zauberflöte) and Susanna (Le Nozze di Figaro).  In her free time, Yunona enjoys swimming, reading, and taking long walks with her dog, a pomeranian-husky Willow.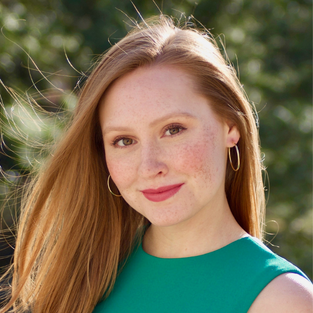 Natalie Vatcher
Papagena
Bio
Boston native, Natalie Vatcher is thrilled to make her debut with MassOpera! Natalie made her professional debut with Boston Opera Collaborative premiering two roles in Opera Bites. This Spring, she is returning with BOC in the chorus of L'Elisir d'Amore. She's a substitute for the Boston Baroque Chorus under the baton of Martin Pearlman. Natalie holds degrees from the Eastman School of Music (BM'18) and Longy School of Music of Bard College (MM'21), where she was the Patricia Ostrander Scholar. Favorite roles include Flora in The Turn of the Screw, Clara Johnson in The Light in the Piazza, Morgana in Alcina, and the title role in Viardot's Cendrillon. Natalie is performing as the Queen of the Night with the Hawaii Performing Arts Festival this summer.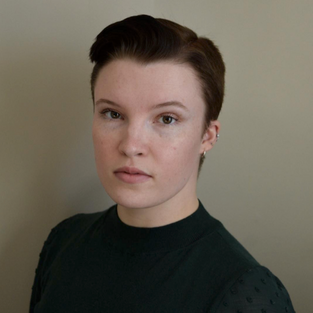 Sage Fogle
Rehearsal Pianist
Bio
Sage is a recent Masters of Music graduate of the Longy School of Music (Cambridge, MA) in Collaborative Piano. While at Longy, Sage enjoyed collaborating with numerous vocalists and instrumentalists in genres as diverse as Monteverdi and contemporary musical theatre. Before beginning studies at Longy in 2021, they earned a BM in Piano Performance and Music History from the Baldwin Wallace Conservatory of Music in Ohio. Sage is an avid collaborator and aims to build connections between artists from different backgrounds and bring people together through music. Recent performance engagements include vocal collaboration recitals in Cambridge, MA, opera and art song recitals in Austria, performances with the Baldwin Wallace Conservatory Orchestra in Ohio, and solo recitals at the Baldwin Wallace Conservatory of Music.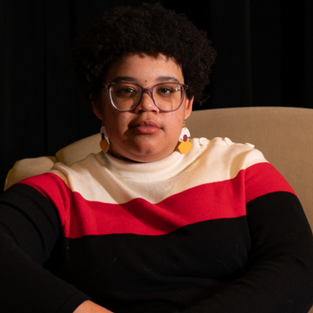 Pascale Florestal
Stage Director
Bio
Pascale Florestal is an Elliot Norton Nominated Director, Educator, Dramaturg, Writer and Collaborator based in Boston, MA. Directing Credits: Spring Awakening at Brandeis University, The Colored Museum with The Umbrella Performing Arts Center, Once On This Island with SpeakEasy Stage and others. Pascale served as the Associate Director to Gil Rose on X:The Life and Times of Malcolm X with Odyssey Opera and Kimberly Senior on Our Daughters, Like Pillars at The Huntington Theater. Pascale also serves as the Associate Director for The Broadway National Tour of Jagged Little Pill. She is the Education Director and Associate Producer for The Front Porch Arts Collective and is an Assistant Professor of Theater at Boston Conservatory at Berklee College of Music.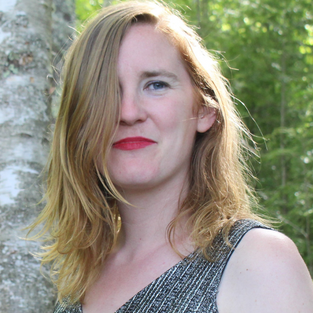 Cassie Kollman
Assistant Stage Manager
Bio
. Cassie Kollman is a soprano vocalist who possesses an informed command of her art and performs a wide range of musical genres, including blues, jazz, pop, soul, r&b, New music, and classical.  A versatile singer-songwriter and enterprising producer, Cassie released her first album in 2021, an adventurous collection of groove-based, richly-textured, and imaginative compositions.  Cassie is a student of Dr. Dana Lynne Varga and is currently pursuing her Masters of Music in Jazz and Contemporary Music at the Longy School of Music of Bard College. A former grade-school music teacher and children's theater director, Cassie is passionate about arts accessibility and community music.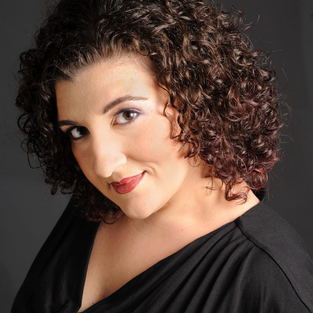 Carla Maniscalco-Giovinco
Director of Productions
Flute………………………………………………….Charles Jacobs
Oboe………………………………………………….Camden Christenson Ward
Clarinet……………………………………………..Josh Redman
Bassoon…………………………………………….Nathaniel Hefferman
French Horn………………………………………Andrew Bass
Violin 1 & Orchestra Librarian…………..Jacqueline Benson
Violin 2………………………………………………..Aspen Jade Barker
Viola…………………………………………………….Ruben McFarlane
Cello…………………………………………………….Alex Fowler
Bass……………………………………………………..Aidan Phipps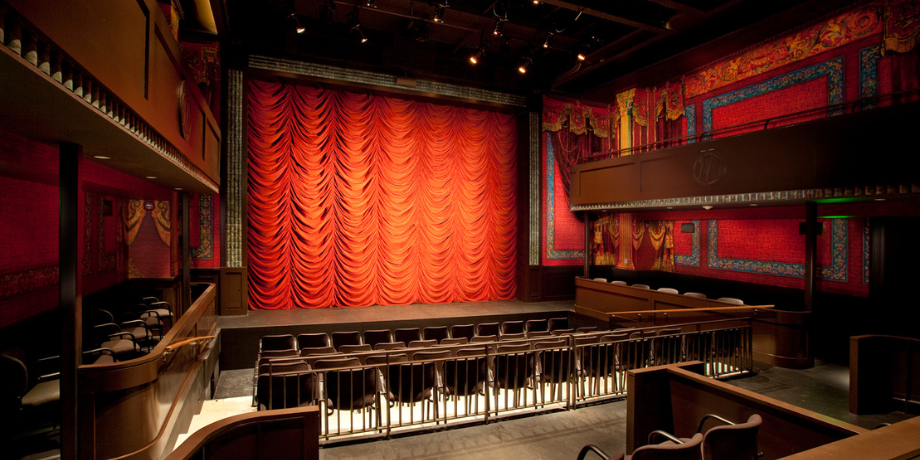 MODERN THEATRE
AT SUFFOLK UNIVERSITY
525 WASHINGTON STREET, BOSTON, MA 02111
MassOpera on Facebook
[custom-facebook-feed]