Date & Time: Sunday, September 30th at 3:00 PM
Ticket Cost: $29.00 – General Admission
Venue: Deane Hall at the Calderwood Pavilion
at the Boston Center for the Arts
Composer: Kamala Sankaram
Conductor: Lidiya Yankovskaya
Stage Director: Alison Moritz
Featuring:   Wes Hunter (tenor), Laura Intravia (soprano), David Kravitz (baritone), Rebecca Krouner (mezzo-soprano), Thea Lobo (mezzo-soprano), and Dana Varga (soprano)

Taking Up Serpents
Taking Up Serpents is an exploration of faith, both as it relates to religion and family, told through the lens of three family members in a snake-handling Pentecostal church. The story centers around Kayla, who is the estranged daughter of a fire-and-brimstone preacher who is dangerously bitten by one of his own snakes. Kayla's journey home forces her to confront her troubled upbringing. This story is operatic in that the characters' faith imbues the world with meaning that is larger than life.
"This piece is something of a homecoming for both me and Jerre." says composer Kamala Sankaram. While I'm not a Southerner (like Jerre is), I grew up in a small town in the desert in Southern California. I knew girls like Kayla- they were my classmates, they invited me to their churches, and they never would have seen themselves as worthy subjects of an opera. So, this piece is really for them."
Join us for a post-show reception, after the workshop performance and talk-back, at MASA, located only two blocks away at 439 Tremont Street.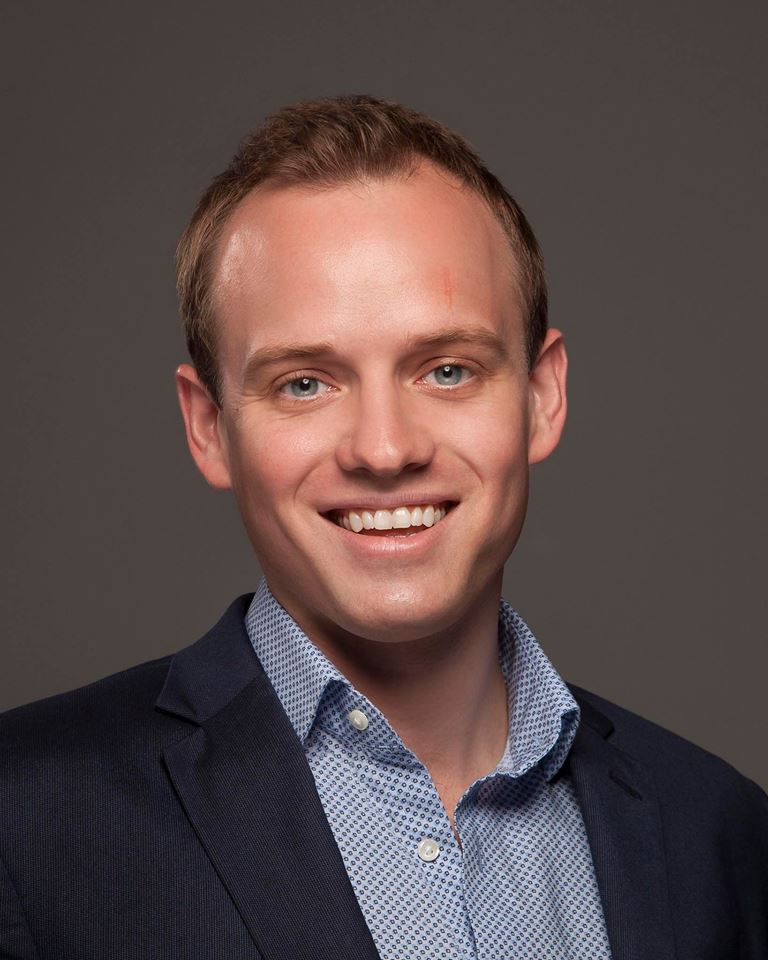 Wes Hunter
BUS DRIVER
Bio
Tenor Wes Hunter has been praised for his "drama, heart, and shining tone." Recent credits include Count Ory in Rossini's Le Comte Ory, Gastone in Verdi's La Traviata, Oronte in Handel's Alcina, Laurie in Adamo's Little Women, Lindoro in Rossini's L'Italiana in Algeri, and the premiere of Eugene in Leo Hurley's The Body Politic. Hunter has also performed as a soloist in concert repertoire across the east coast including Mozart's Mass in C minor and Requiem, Vaughan Williams' Serenade to Music, Handel's Messiah, Britten's Rejoice in the Lamb, and Schubert's Mass in G.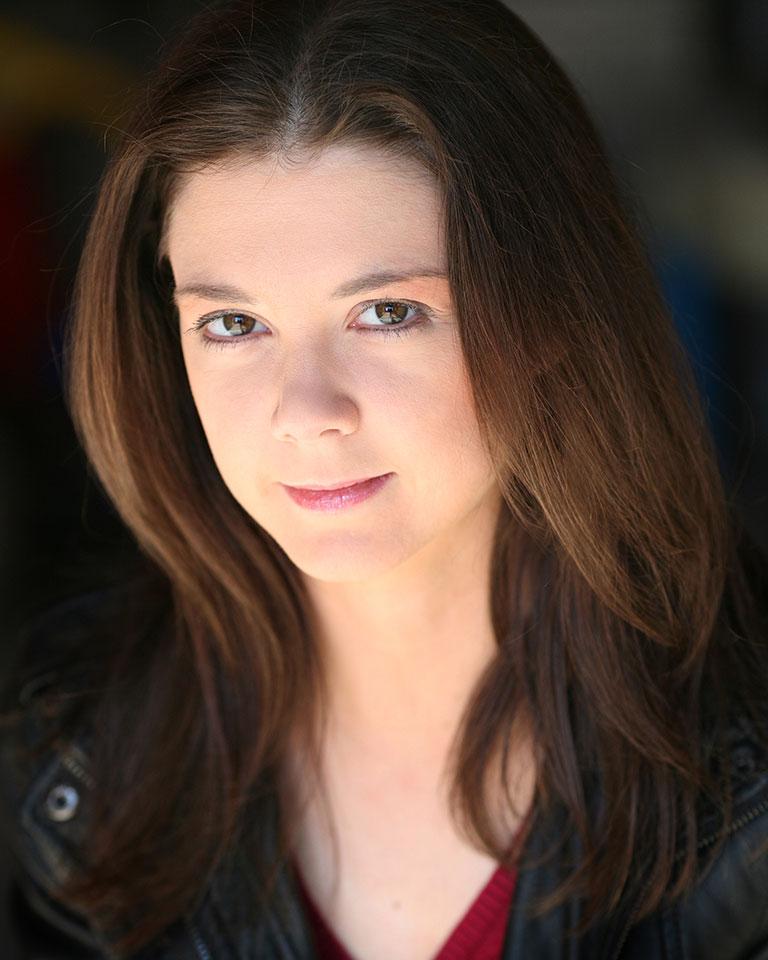 Laura Intravia
QUEER KID
Bio
Laura Intravia is a vocalist, multi-instrumentalist and composer internationally renowned for her varied career in opera, concert music and video game soundtracks. Specializing in contemporary music, she performed as Young Iphis in the world premiere of The Body Politic (Juventas New Music Ensemble) and recently appeared as Leonora in MetroWest Opera's production of The Beautiful Bridegroom and quintet soprano in Song from the Uproar (Beth Morrison Projects). Laura also records frequently for video game soundtracks, including Darksiders 3, Destiny 2, and ReCore, and has appeared frequently as a guest soloist in video game concerts Video Games Live and Pokemon: Symphonic Evolutions. Born and raised on Long Island, Laura is a graduate of Ithaca College with degrees in Composition and Vocal Performance.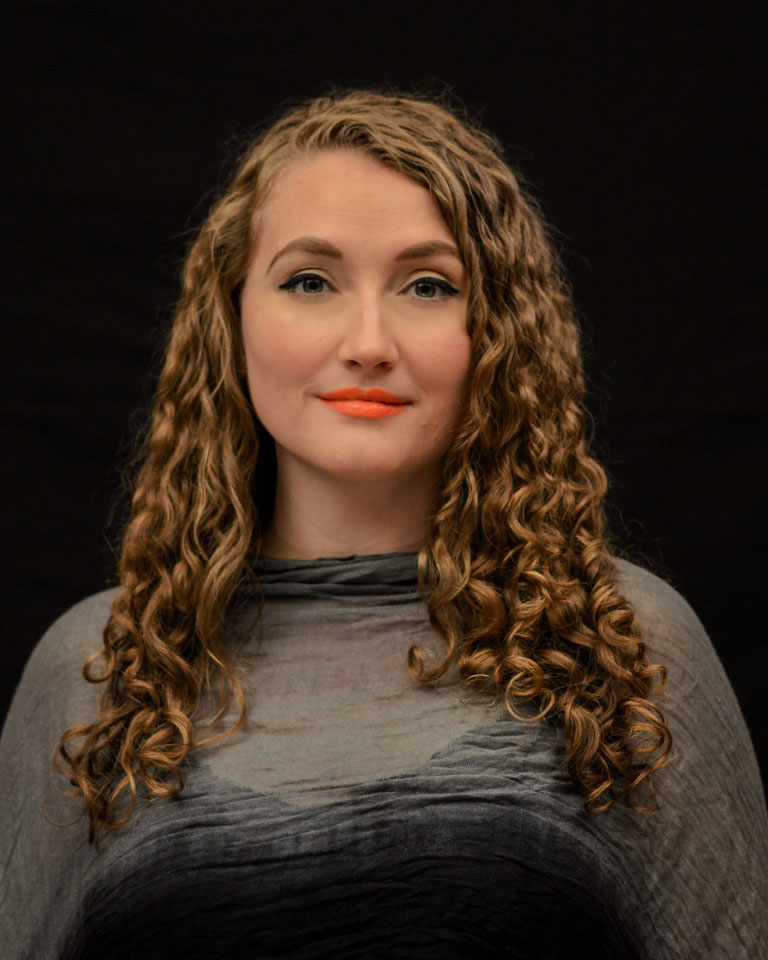 Thea Lobo
REBA
Bio
Hailed as "excellent", "impeccable", "limpidly beautiful", "impressive", "stunning", and "Boston's best", Grammy-nominated mezzo-soprano Thea Lobo has upcoming engagements with Callithumpian Consort, EnsembleNewSRQ and Spectrum Singers, and recently appeared with the Boston Symphony Orchestra, Sunshine City Opera, Artists Series of Sarasota, Guerilla Opera, and Naples Philharmonic. Her dedication to new music has seen her featured on True Concord's 2016 Grammy winning recording of Stephen Paulus's 'Prayers & Remembrances', a winner of the 2017 St. Botolph Club Emerging Artist Award, creating the duo 'Songeaters' and archive 'Indictus Project,' and performing as a soloist under the direction of composers Steve Reich, Fred Lerdahl, Christian Wolff, and Louis Andriessen. Thea Lobo is represented by Vocal Artists Management. www.TheaLobo.com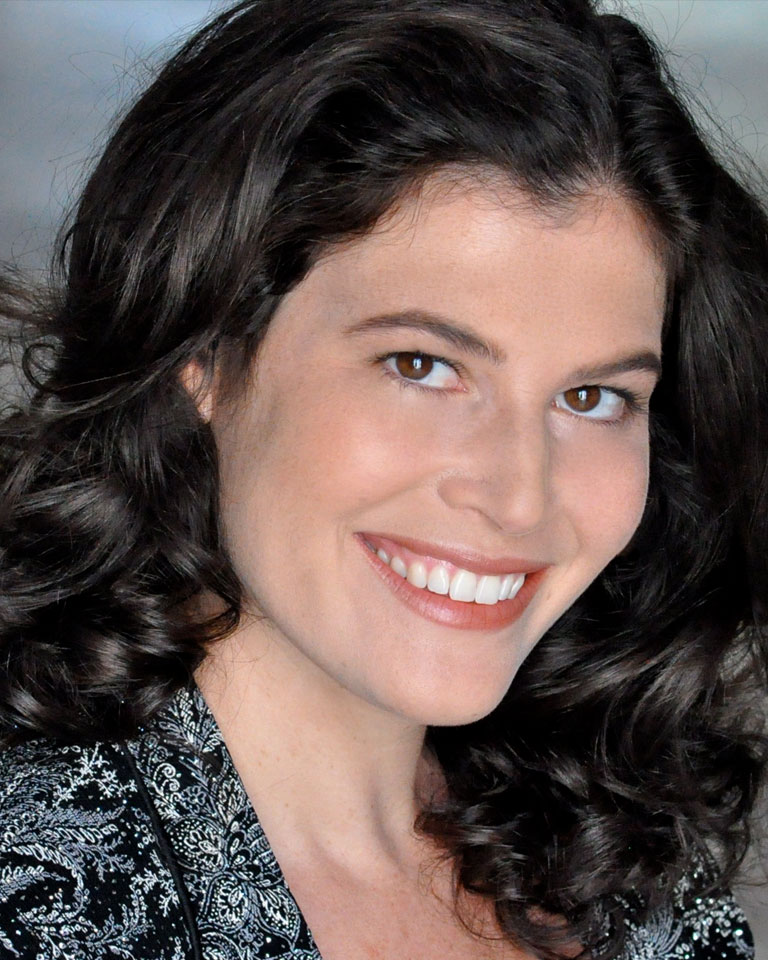 Rebecca Krouner
NELDA
Bio
Mezzo-soprano Rebecca Krouner is thrilled to return to MassOpera after playing Marcello in La Femme Bohème. The Boston Glove praised her performance last season in As One with Boston Opera Collaborative, writing that she "unleashed a torrent of expression, exulting in wordless curlicues of sound in joyful moments, and snarling and weeping during the violent scene." Rebecca was a resident artist at Opera San Jose and holds an MM from Manhattan School of Music and a BA from Brown University. Roles performed include Carmen, Komponist, Azucena, Cherubino, and Orlofsky. She's performed locally with Odyssey Opera, Lowell House Opera, Panopera, the Boston Civic Symphony, the Wellesley Symphony Orchestra, Grand Harmonie, and the Paul Madore Chorale. She'll be seen next in BOC's Opera Bites in October.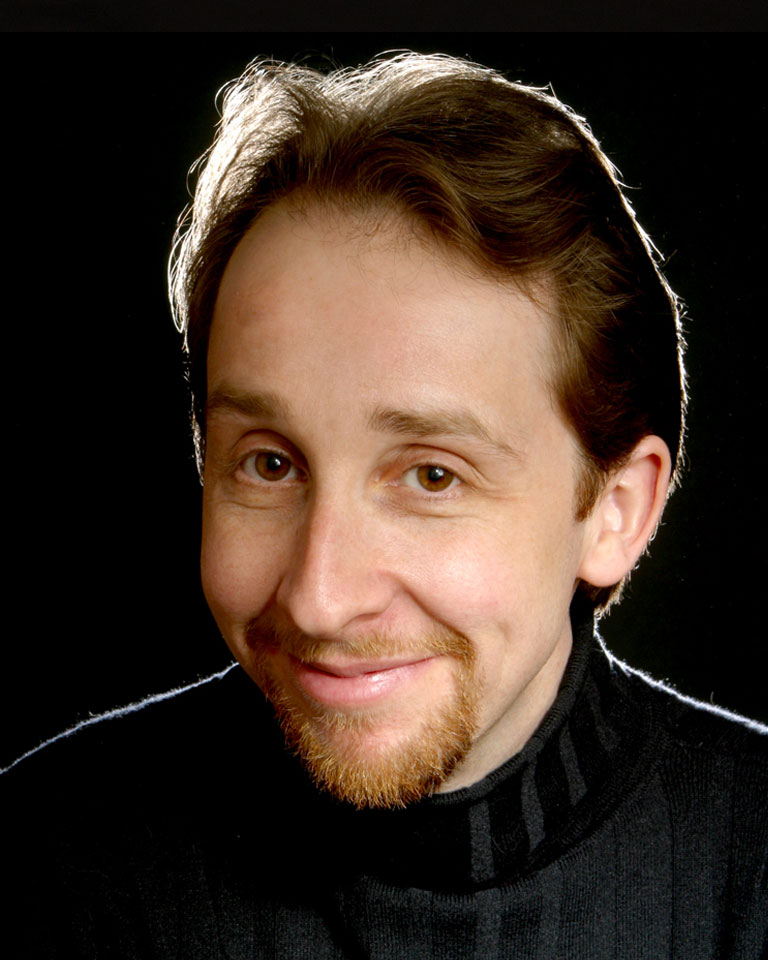 David Kravitz
FATHER
Bio
Hailed as "a charismatic baritone" by the New York Times, "magnificently stentorian and resonant" by Opera News, and "a first-rate actor" by Opera (UK), David Kravitz has appeared as a featured soloist around the United States, including at Washington National Opera, Chautauqua Opera, Opera Santa Barbara, Opera Saratoga, the Boston Symphony Orchestra, the Philadelphia Orchestra, and the Santa Fe Chamber Music Festival. An exceptionally versatile artist, Mr. Kravitz's roles include Leporello, Nick Shadow, The Forester, Wozzeck, Tevye, and many others; his opera and concert repertoire ranges from Bach to Verdi to Sondheim to cutting-edge contemporary composers such as Matthew Aucoin, Mohammed Fairouz, Paul Moravec, and Elena Ruehr. Mr. Kravitz has recorded for the Naxos, BIS, Sono Luminus, Koch International Classics, BMOP/sound, Albany Records, and New World labels. His distinguished legal career has included clerkships with the Hon. Sandra Day O'Connor and the Hon. Stephen Breyer.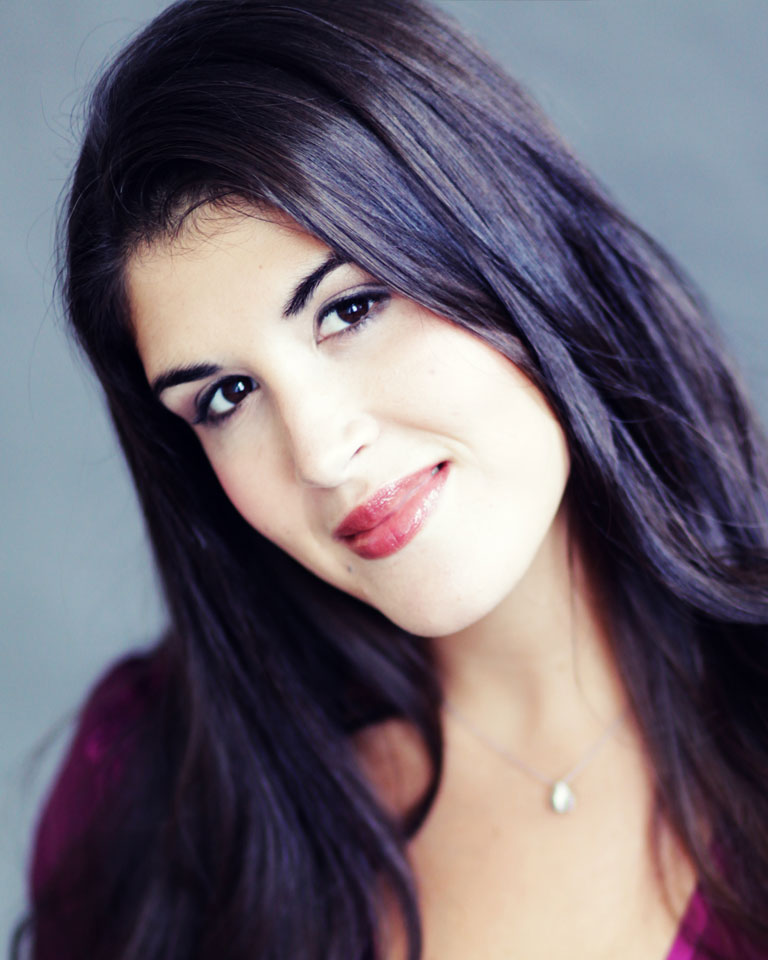 Dana Varga
KAYLA
Bio
In addition to being the Founder and Artistic Director of MassOpera, Dana Lynne Varga is a sought-after soprano, voice teacher and career coach. Dana regularly presents vocal master classes as well as classes on business and entrepreneurship for singers all over the east coast, and publishes articles frequently in Classical Singer Magazine. She maintains a large private voice studio and is a member of the voice and opera faculty at the Longy School of Music. An avid concert soloist, Dana's recent performances have includedBeethoven's Missa Solemnis with the Cantata Singers (Jordan Hall), Mozart's Mass in C Minor and Haydn Lord Nelson Mass with Coro Allegro (Sanders Theatre), the Fauré Requiem with the Springfield Symphony, Amy Beach's Mass and Handel's Israel in Egypt with the Commonwealth Chorale, and the Bach B Minor Mass and Christmas Oratorio with the Rhode Island Civic Chorale and Orchestra. Past concert highlights include both Vaughan Williams' Sea Symphonyand Dona Nobis Pacem as well as the Brahms Requiem and the Dvořák Te Deum with the Metropolitan Chorale, Orff's Carmina Burana with the Granite State Choral Society, Dubois' Seven Last Words with Coro Allegro, the Bach Magnificat, Mozart Requiem and Mendelssohn St. Paul with the Choral Art Society, and Beethoven's Mass in C at Tanglewood (Ozawa Hall). Dana has amassed accolades for her numerous operatic roles, which include Musetta in La bohème, Fiordiligi in Cosi fan tutte, Anna Maurrant in Street Scene, Rosalinda in Die Fledermaus, Micaëla in Carmen, Alcina in Alcina, Hanna Glawari in The Merry Widow and First Lady in The Magic Flute. She has performed with Boston Lyric Opera, Odyssey Opera, PORTopera, Opera Boston, Boston Opera Collaborative, PANopera, Connecticut Lyric Opera, Commonwealth Opera, Boston Baroque, the Aldeburgh (Britten-Pears) Festival, and the prestigious Caramoor Festival in New York.
Kamala Sankaram
Composer
Bio
Praised as "strikingly original" (NY Times), and a "new voice from whom we will surely be hearing more" (LA Times), Kamala Sankaram has received commissions from Washington National Opera, Houston Grand Opera, Beth Morrison Projects, the PROTOTYPE Festival, Opera Memphis, and the Brooklyn Youth Chorus, among others. Awards, grants and residencies include: Jonathan Larson Award, NEA ArtWorks, MAP Fund, Opera America, NY IT Award for Outstanding Production of a Musical, the Civilians, HERE, the MacDowell Colony, and the Watermill Center. As a resident artist at HERE Arts Center, Kamala created MIRANDA, which was the winner of the New York Innovative Theatre Award for Outstanding Production of a Musical. Her opera, THUMBPRINT (written with librettist Susan Yankowitz), premiered in the 2014 PROTOTYPE Festival, and was featured on NPR, Agence France Presse, and media outlets around the world. THUMBPRINT has since received productions at LA Opera and Opera Ithaca. She is currently working with librettist Jerre Dye on THE PARKSVILLE MURDERS, the first opera written for virtual reality. Episode 1 is now available on SamsungVR. Her upcoming season includes premieres at Washington National Opera, Houston Grand Opera, Opera Ithaca, and music for Shakespeare Theatre Company in Washington DC. As a performer, Kamala has been hailed as "an impassioned soprano with blazing high notes" (Wall Street Journal). She has performed and premiered pieces with Beth Morrison Projects, Anthony Braxton, and the Wooster Group, among others, and is the leader of Bombay Rickey, an operatic Bollywood surf ensemble whose debut was named Best Eclectic Album by the Independent Music Awards Vox Pop. Bombay Rickey's opera-cabaret on the life of Yma Sumac premiered in the 2016 PROTOTYPE Festival and was most recently presented in London at Tête-à-Tête Opera's Cubitt Sessions. Bombay Rickey has been selected for the 2017/18 season's Mid-Atlantic Arts touring roster, and will release their sophomore album in the spring of 2018. Ms. Sankaram holds a PhD from the New School and is currently a member of the composition faculty at SUNY Purchase. www.kamalasankaram.com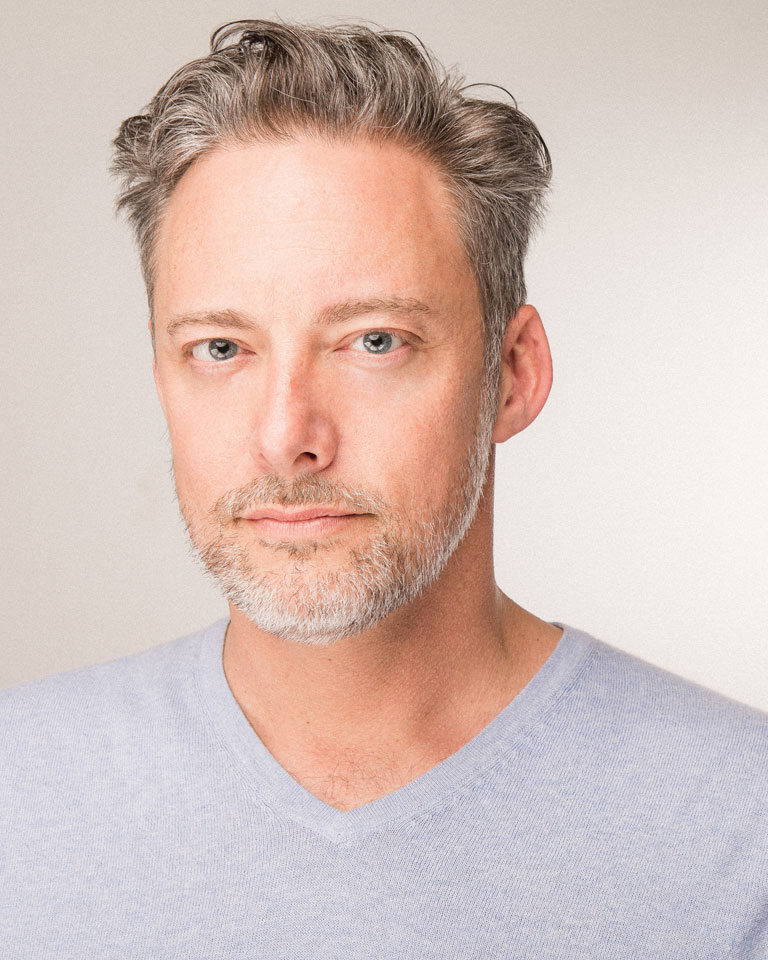 Jerre Dye
Librettist
Bio
Jerre Dye is a Chicago-based opera librettist, playwright and theatre artist. He is the recipient of the Award for Dramatic Literature from the Fellowship of Southern Writers. Current opera commissions include: an upcoming commission for Opera Philadelphia with composer Jennifer Higdon, TAKING UP SERPENTS for Washington National Opera with composer Kamala Sankaram, THE FALLING AND THE RISING for the U.S. Army Field Band Chorus, Seattle Opera, Arizona Opera, San Diego Opera, Texas Christian University, and Opera Memphis with composer Zachary Redler, CHAUTAUQUA STORIES for Chautauqua Opera, BY/IN for Opera Memphis with composers Kamala Sankaram, Sam Shoup, Zach Redler, and Robert G. Patterson, and PARKSVILLE, a filmed, episodic, virtual reality opera for Opera On Tap/New York with composer Kamala Sankaram.. In 2014, Dye completed the libretto for GHOSTS OF CROSSTOWN, a new short opera cycle in collaboration with Opera Memphis: MOVIN' UP IN THE WORLD with composer Zachary Redler (subsequent performances at the National Civil Rights Museum and Missouri State University), ABANDONED with composer Kamran Ince (featured at the Opera America Annual Conference in S.F. as part of the New Works Sampler 2014), IVONNE with composer Nathaniel Stookey (featured at the Opera America Annual Conference in D.C. as part of the New Works Sampler 2015), and MITCH AND THE MOON with composer Jack Perla. His play, CICADA, had a Chicago premiere in 2014 with Route 66 Theatre Company (Jeff nominated). His play DISTANCE, premiered in 2016 with Strawdog Theatre Company (Jeff nominated). Other works for the stage include: SHORT/STORIES, THREADS, THE NEW ADVENTURES OF HANSEL AND GRETEL, WILD SWANS, LIVE STUDIO AUDIENCE and an adaptation of Stravinsky's A SOLDIER'S TALE with Iris Orchestra.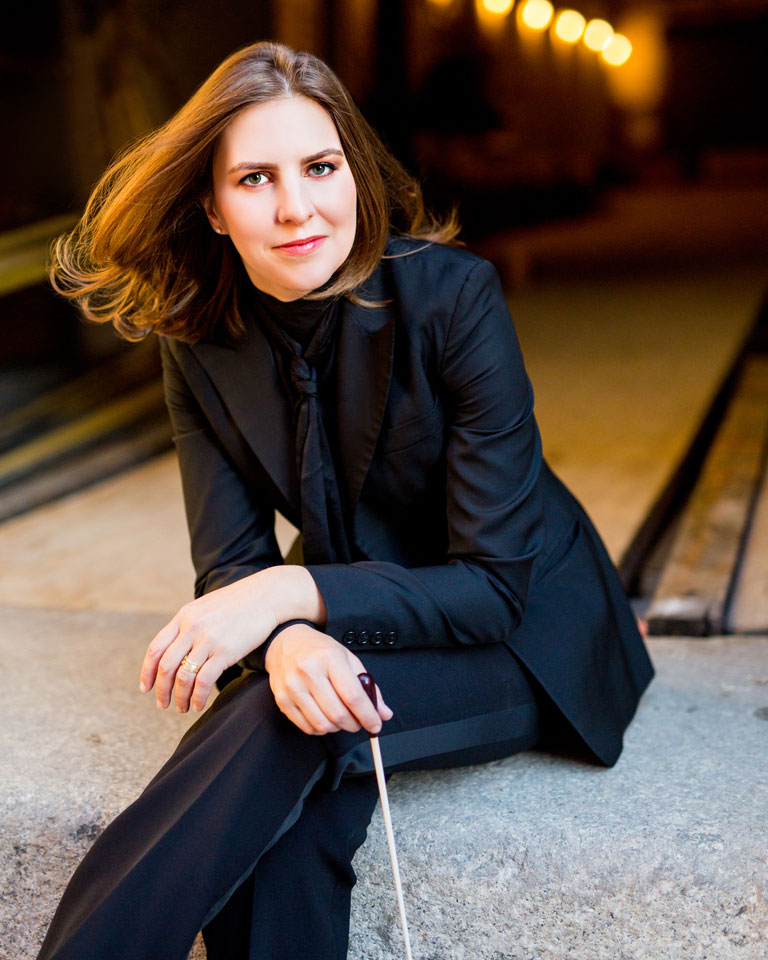 Lidiya Yankovskaya
Conductor
Bio
Russian-American conductor Lidiya Yankovskaya serves as Music Director with Chicago Opera Theater, is a Resident Artist at National Sawdust in NYC, founder of the Refugee Orchestra Project and, until recently, served as the Artistic Director of Juventas New Music Ensemble and the Boston New Music Festival.  Under her artistic leadership, Juventas produced annual operatic premieres and performances that crossed disciplinary boundaries, including collaborations with robots, puppeteers, visual artists, and circus performers. Her conducting engagements this season include Washington National Opera, Chicago Philharmonic, Spoleto Festival USA, Beth Morrison Projects, Wolftrap Opera, Stamford Symphony, and a workshop of a new opera with The Metropolitan Opera. She is part of The Dallas Opera's Hart Institute for Women Conductors and Marin Alsop's Taki Concordia Fellowship and has previously served as assistant conductor to Lorin Maazel.  Previous positions include serving as conductor with Boston Youth Symphony Orchestra, as a regular Guest Chorus Master with Boston Symphony Orchestra, Assistant Conductor and Chorus Master with Opera Boston, and Music Director with Harvard's Lowell House Opera. Lidiya has become known as a advocate of living composers and of lesser known Russian repertory operatic works. In her work with Chicago Opera Theater, she has continued to champion new work, including the newly-launched Vanguard Initiative, a program for the mentorship of emerging opera composers and development of new operatic work.  She is currently the only female Music Director in the top 50 opera companies in the U.S. More at www.LidiyaConductor.com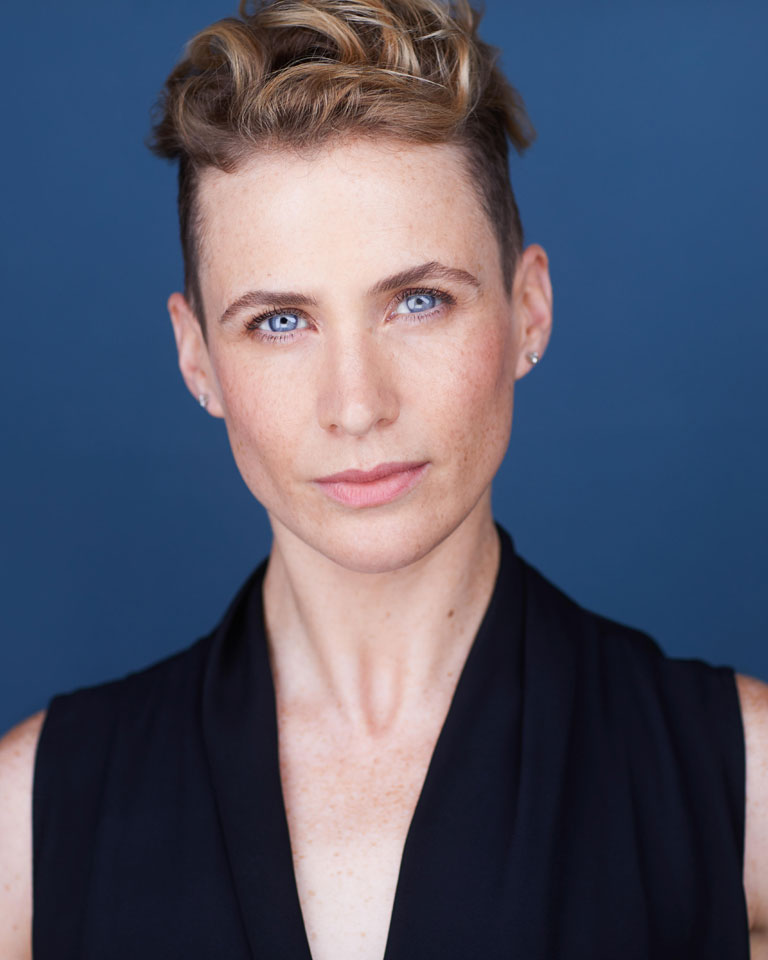 Alison Moritz
Stage Director
Bio
Stage Director Alison Moritz's recent productions have been lauded as "astute," "imaginative," and "elegantly sexy" by Opera News. Her 2018-2019 season includes company debuts at Opera Colorado (La Traviata), Lyric Opera of Kansas City (Sarah Kirkland Snider's Penelope), Ravinia, and Experiments in Opera. She also returns to Washington National Opera for the world premiere of Taking Up Serpents(composed by Kamala Sankaram, libretto by Jerre Dye) and to New Orleans Opera for an inventive new production of Abduction from the Seraglio. Later this season, Alison helms productions of La Bohème andMadama Butterfly for Austin Opera and Central City Opera. Recent directing highlights include the world premiere of Missy Mazzoli and Royce Vavrek's Proving Up (Washington National Opera), as well as new productions of Candide (Tanglewood), The Manchurian Candidate (Austin Opera), Orpheus in the Underworld (New Orleans Opera), Abduction from the Seraglio (Madison Opera), Trouble in Tahiti (Opera Santa Barbara), and a genre-bending triple bill of rarities for Bard Conservatory (Pulcinella, Full Moon in March, and Svadba). As an assistant director, her professional credits include engagements with Santa Fe Opera, Seattle Opera, Opera Theatre of St. Louis, Minnesota Opera, Atlanta Opera, Wolf Trap Opera, Central City Opera, Opera Memphis, and Chautauqua Opera. www.alisonmoritz.com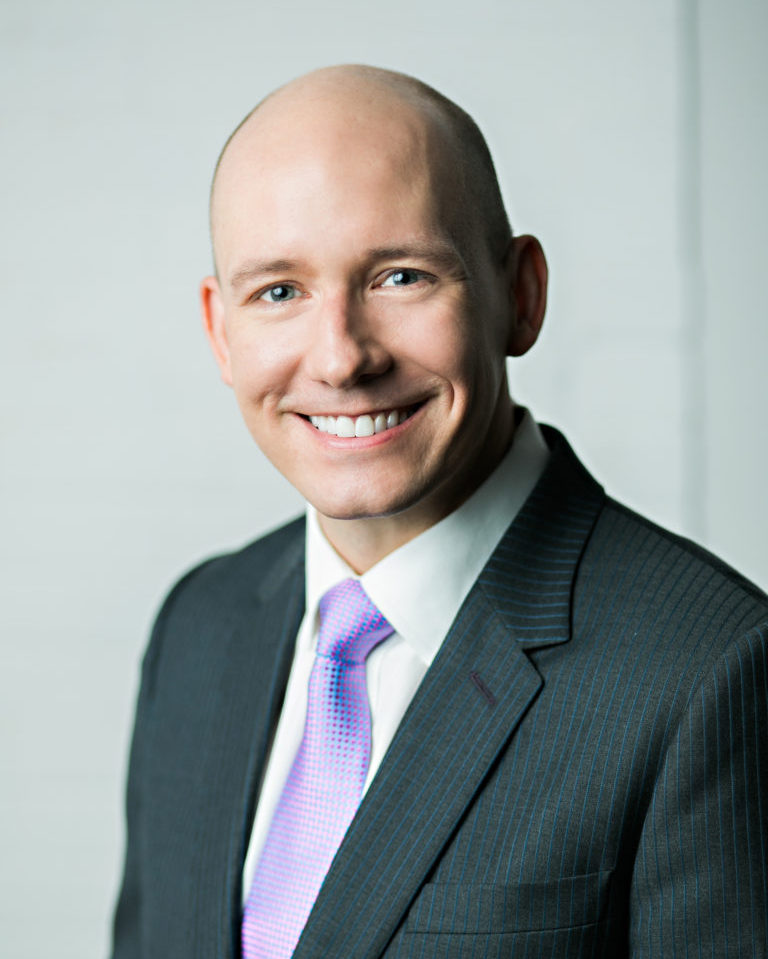 Robert Ainsley
Director, American Opera Initiative, WNO
Bio
Active as an opera fanatic and factotum since 2001, Rob Ainsley has explored every facet of the art form across the country, and lives to pass on his enthusiasm to others. He is an alumnus of the University of Cambridge, Mannes College of Music, and the Lindemann Young Artist Development Program at the Metropolitan Opera. Since then, he has been Co-founder and Principal Conductor of the Greenwich Music Festival, a guest Chorus Master at English National Opera, Associate Music Director at Portland Opera, Head of Music Staff and Chorus Master at Minnesota Opera and Opera Theatre of Saint Louis, and a faculty member at Westminster Choir College's CoOPERAtive Program. He is now the Director of the Washington National Opera's Domingo-Cafritz Young Artist Program and the American Opera Initiative, seeking out and grooming the finest young American singers, composers, and librettists for international careers. His artists have performed on the world's leading stages, won the Metropolitan Opera National Council auditions, been finalists in Operalia, and performed with him at the 2018 White House State Dinner for the President of France. He has conducted his own realizations of seventeenth-century operas, collaborated on a string of world premieres, raved about art song in recital series of his own creation, and lectured on everything from Adams to Zemlinsky. Through it all, he has inspired hundreds of young artists and thousands of audience members to share his passion, and prides himself on the friendships he has formed along the way.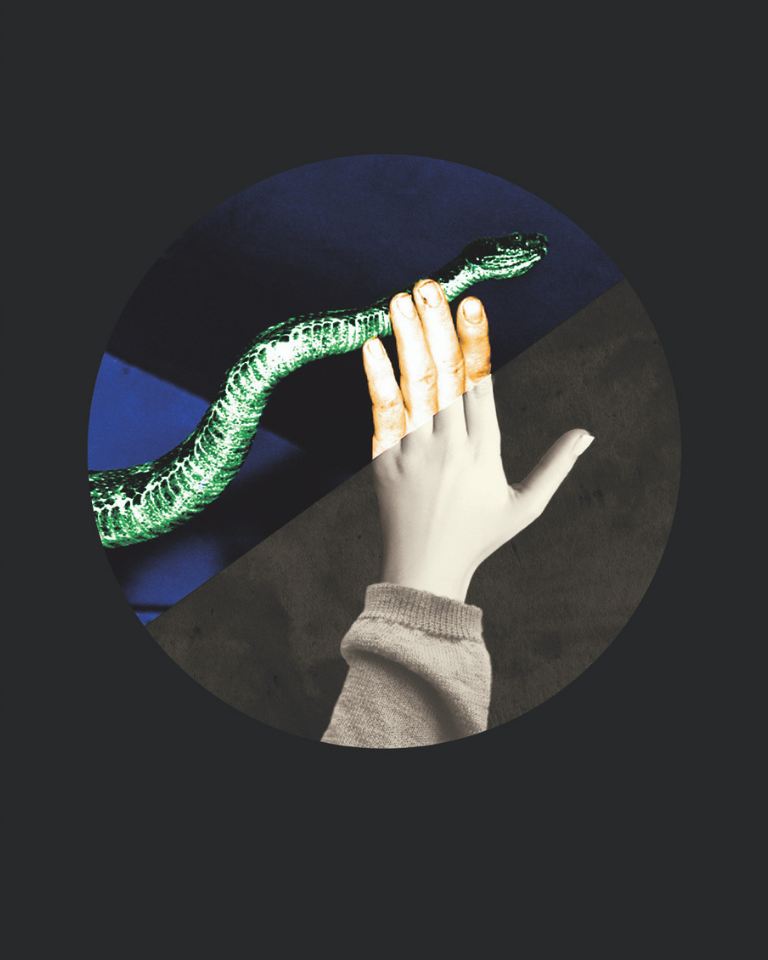 Taking Up Serpents
Official Artwork
Information
This design imbues some subtle cross symbolism, and contrasts the drab/mundane world with the hyper real and magical worlds, while also contrasting the father/daughter coming of age and challenging of the patriarchy themes in the piece. The imagery is intriguing and invites questions.  What does it make you think of?
Flute: Orlando Cela
Oboe: Anna Bradford
Clarinet: Wolcott Humphrey
Bassoon: Rachel Elliott
Horn: Neil Godwin
Piano: Yukiko Oba
Guitar: David Wade
Violin 1: Maria Gorkun
Violin 2: William Joo
Viola: Drew Ricciardi
Cello: Ming-Hui Lin
Bass: Nathan Varga
Percussion: Nate Tucker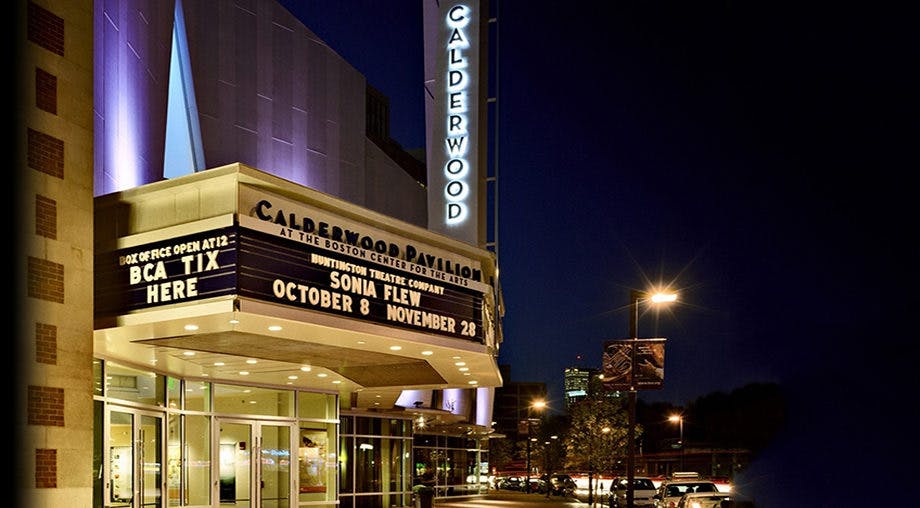 Deane Hall at the Calderwood Pavilion
at the Boston Center for the Arts
527 Tremont St, Boston, MA 02116
<iframe src="https://www.google.com/maps/embed?pb=!1m14!1m8!1m3!1d11795.624456110683!2d-71.070867!3d42.344525!3m2!1i1024!2i768!4f13.1!3m3!1m2!1s0x0%3A0x6242c0334e2d2f2d!2sCalderwood+Pavilion+(at+the+Boston+Center+for+the+Arts+-+BCA)!5e0!3m2!1sen!2sus!4v1535658048932" width="600" height="450" frameborder="0" style="border:0" allowfullscreen></iframe>
POST-PERFORMANCE RECEPTION
<iframe src="https://www.google.com/maps/embed?pb=!1m18!1m12!1m3!1d2948.798323676814!2d-71.0713526844858!3d42.346822979187756!2m3!1f0!2f0!3f0!3m2!1i1024!2i768!4f13.1!3m3!1m2!1s0x89e37a724a0c9507%3A0xa9283f88c580ccb9!2sMasa!5e0!3m2!1sen!2sus!4v1537562917267" width="600" height="450" frameborder="0" style="border:0" allowfullscreen></iframe>
INTERVIEW WITH LIDIYA YANKOVSKAYA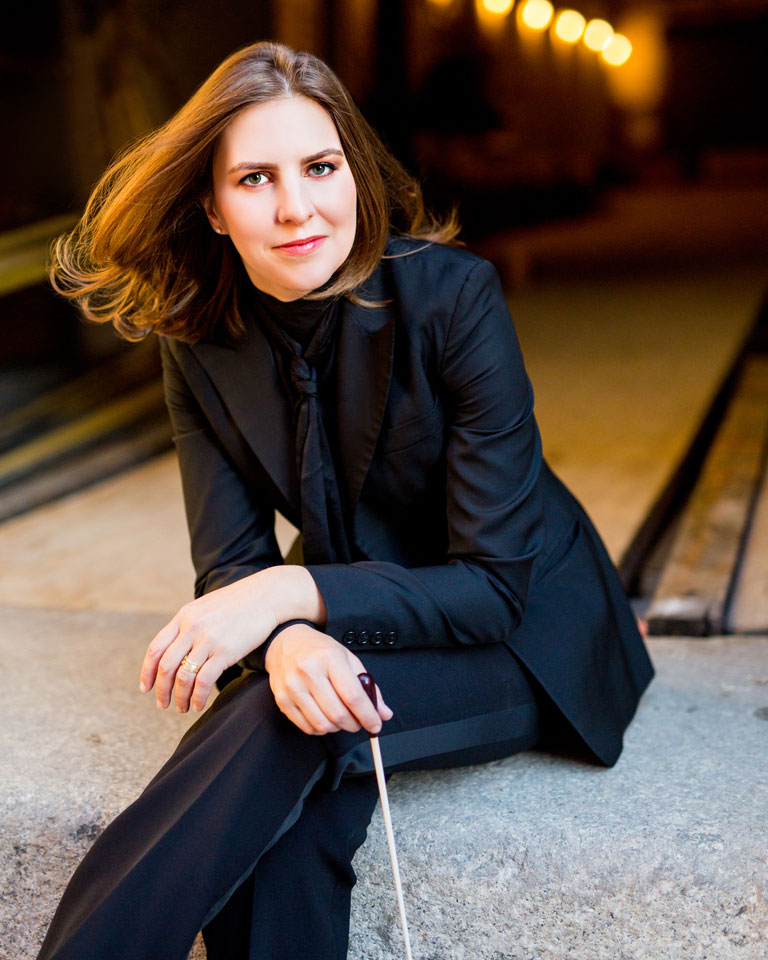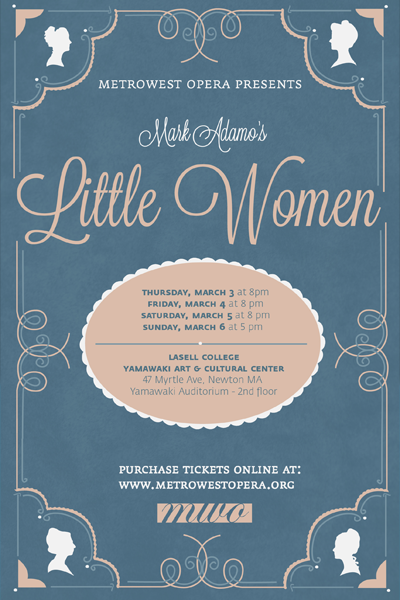 How did you first hear about Taking Up Serpents and how did you become involved?
I've known Kamala and her music for some time, so I was thrilled when WNO invited me to conduct this work. Both Kamala and Jerre are spectacular artists, at the forefront of what I view to be a current golden age for American opera.
What is it like being the Music Director of major company like Chicago Opera Theater?  How has the move and transition to Chicago been for you?
The goals and opportunities for the company align perfectly with my experience and interests, which makes my job incredible. We also have a really superb staff and board, all of whom are fully dedicated to bringing our art form into the 21st century. It's been very exciting to launch new programs like our Vanguard Initiative (which includes an opera composer mentorship program), to program some exciting works like Tchaikovsky's Iolanta (its Chicago premiere!) and Jake Heggie's Moby Dick, and to work with young living composers at the forefront of opera, like Stefan Weisman, Justine Chen, and on an upcoming project with Boston's own Dan Shore. I also adore the city of Chicago and it's wonderful to spend so much time here!
Congratulations on your new baby Artemis!  Has having had a baby made you look at music and your work differently?
Actually, not really. People kept telling me that having a child will transform how I live my life, but it's more like a really fun addition! We take the baby everywhere–she's already an avid concertgoer at two months old, taking advantage of Chicago's many outdoor summer venues, and loves going to the Art Institute! I am also fortunate to have an amazing support system, so baby is able to easily travel with me or have other people to rely on when needed. Little Artie and I are having a blast, already on the road and into a new production season!
Boston was your home for many years.  How does it feel to be coming back to conduct with MassOpera once again?

I love the important work that MassOpera has been doing to promote young talent in Boston and am so thrilled to be back with this company for a third time.  I feel so fortunate to have landed in Boston in grad school and just after—this city is filled with incredible musicians doing great work, and I would never be where I am had it not been for the vast experience I received in my years in Boston, at small-budget companies like MassOpera, conducting full productions of repertoire spanning all genders, all with superb musicians.
What exciting projects, in addition to Taking Up Serpents at the Kennedy Center, do you have coming up?
Tchaikovsky's Iolanta and Jake Heggie's Moby Dick at Chicago Opera Theater, development for a new work at Minnesota Opera (to premiere in 2020), performances in NYC with National Sawdust and Trinity Wall Street, several exciting projects with the Refugee Orchestra Project (which I also lead), some standard repertoire with Mobile Symphony, two projects in London, and the world premiere of Ricky Ian Gordon's Ellen West at Opera Saratoga, are some highlights, but there is a whole lot more.  Visit www.LidiyaConductor.com for more info.
MassOpera on Facebook
[custom-facebook-feed]