Date & Time: Sunday, November 3rd at 3:00 PM
Ticket Cost: $20.00 – General Admission
Venue: The Strand Theatre
Location: 543 Columbia Road, Dorchester, MA 02125
Composer & Librettist: Dan Shore
Conductor: Lidiya Yankovskaya
Stage Director: Tazewell Thompson
Children's Chorus Conductor: Daniel P. Ryan
Stage Manager: Carla Maniscalco-Giovinco
Orchestra Manager: Marina Krickler
Featuring:   Alicia Russell, Steven D. Myles, and Melynda Davis



FREEDOM RIDE
For our second New Opera Workshop, MassOpera is proud to present a concert performance of Dan Shore's Freedom Ride.  We are thrilled to bring back Chicago Opera Theatre Music Director, Lidiya Yankvoskaya to conduct, and Emmy Award Nominee and NAACP Award Winner, Tazewell Thompson, to stage direct.  Both will lead the premiere production with Chicago Opera Theatre in early 2020.
Freedom Ride tells the story of Sylvie Davenport, a young student from New Orleans, as she is drawn into the Civil Rights Movement in the summer of 1961.
Activists, Clayton and Jerome are trying to recruit volunteers to join the Freedom Rides to Jackson, Mississippi, part of a massive and dangerous plan to desegregate interstate bus and train travel. They recruit several students, including Russell Davenport and his older sister Sylvie, who is initially hostile, but attracted to Clayton and determined to win his respect.
As the day for Sylvie's ride to Jackson looms closer, her personal life starts to interfere with her plans: Clayton rejects her love, her mother Georgia disowns her, her college revokes her scholarship, and Russell backs out of his initial commitment.  At a church rally the night before she is to leave, a bomb is tossed through the window, injuring many of the Freedom Riders, including Clayton and—fatally—Sylvie's young friend Ruby.
Will Sylvie board the train and join the movement?  Join us November 3rd to find out!
Join us for a post-show talk-back following the performance of Freedom Ride at The Strand Theatre.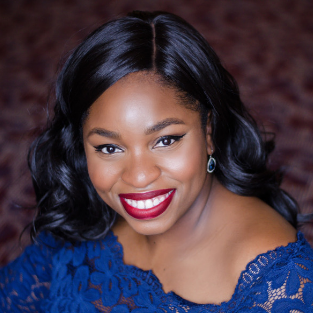 Veena Akama-Makia
Gloria & Chorus
Bio
Arkansas-born mezzo-soprano Veena Akama-Makia received her Masters in Performance and Literature from the Eastman School of Music. While at Eastman, she performed the roles of Mother in
Hansel und Gretel
(Humperdinck) and Mezzo 1 in the
Tibetan Book of the Dead
(Gordon). This May, she was the mezzo soloist in Liszt's
Missa Solemnis
with the Eastman Symphony Orchestra and was a finalist in the Jesse Kneisel Lieder Competition. This Fall, she will debut the role of Mother and Grandmother in
Little Red's Most Unusual Day
(Davies) at the Rochester Fringe Festival and make her Mass Opera debut as Gloria in Dan Shore's
Freedom Ride
.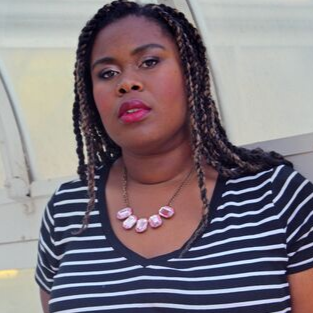 Kristen Buabin
Chorus
Bio
Dallas-born Soprano Kristen Buabin is ecstatic to make her debut with MassOpera. She was recently seen as Paride from Gluck's Paride and Elena at Longy Conservatory. Previous engagements include selections from Don Giovanni (Donna Anna) and La Boheme (Mimì) with the Longy Conservatory Orchestra and Dallas Opera Shorts. Before relocating to Boston she performed with The Texas Voices, premiering the House of the Rising Sun by David Gelner. Upcoming fall engagements include Hoiby's chamber opera, The Scarf (Miriam) and a graduate recital in Longy's Pickman hall this December. Kristen is a current student of Carol Mastrodomenico.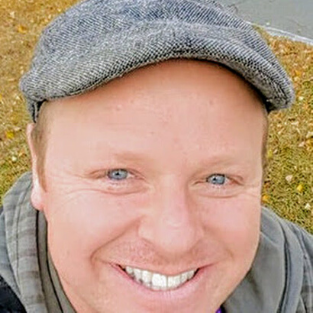 Chad Chaffee
Chorus (Man on the Bus)
Bio
Choral and sacred music have always been
Chad
's foundation for vocal training. More recently, he was chosen to sing the Tenor solo in the Chichester Psalms during the Leonard Bernstein Festival with the Boston Symphony, under the direction of Andris Nelsons. 
Chad
's other opera chorus engagements include Cendrillon, Norma, La Boheme, and Candide. In December 2019,
Chad
will be featured as the town violinist in the new film, Little Woman; also as lead court reporter in the new series, Defending Jacob.  In addition to his vocal and film work,
Chad
plays the violin in pit orchestras across the state.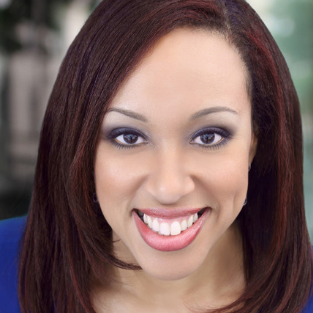 Melynda Davis
Leonie Baker
Bio
Soprano, Melynda Davis, is a Boston based singer who specializes in opera, oratorio, and art song.  Ms. Davis has performed with companies such as Opera Boston, Opera Providence, Boston Lyric Opera, and the Boston Pops. She has also been a finalist in Connecticut Opera Guild's Competition, placed First in the Rhode Island NATS Competition and placed Second in Boston's Leontyne Price Vocal Arts Competition.  Ms. Davis joined Mount Holyoke Symphony in their East Coast Premiere of Dark River, performed with New York Lyric Opera as the title role in Suor Angelica, joined The Opera Company of Brooklyn and debuted as
Mimi
in La Bohème and
Nedda
in Pagliacci.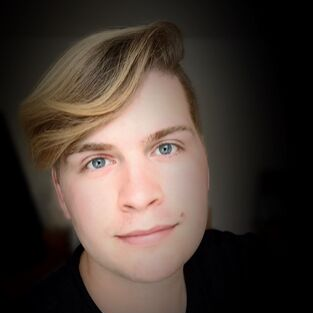 Joshua Dixon
Chorus
Bio
Joshua Dixon, baritone, is excited to debut with MassOpera in Dan Shore's
Freedom Ride
. Recent performances include: The Geographer (
The Little Prince
) with NEMPAC Opera Project, Eisenstein (
Die Fledermaus
) with VOX New England, and as Morales (
Carmen
) with Opera 51, as well as Count Danilo (
The Merry Widow
),  Valentin (
Faust
), and with The Choral Art Society of the South Shore in Mozart's
Vesperae solennes di confessore
and Schubert's
Magnificat
. Joshua also performed with the Boston University Opera Institute, Franco-American Vocal Academy, and in Opera Columbus (
Madama Butterfly
) and is a graduate of Otterbein University and Boston University.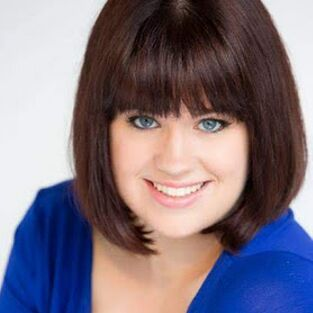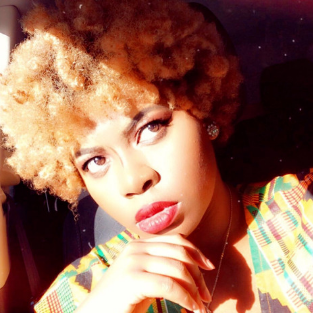 Imani Francis
Georgia Davenport & Chorus
Bio
 Imani Francis, New Orleans Center for Creative Arts graduate, is currently a senior VocalPerformance Major at Boston Conservatory @ Berklee, under the tutelage of Patty Thom. Her accolades include: First place winner, NATS Regional Competition 2014; Second place winner, New Orleans Opera Youth Vocal Competition 2016 and 2017 Canto Lirico Internacional Competition recitalist in Trujillo, Peru. Imani premiered the Harry Connick Jr. Show's "SingerSpotlight" in 2017. In July, she participated in the William Warfield masterclass directed by MET tenor, George Shirley for the 100th NAMN convention held in Chicago, IL. Imani makes heroperatic debut as Georgia Davenport.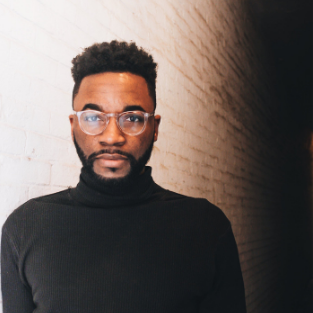 Todd McNeel, Jr.
Tommie & Chorus
Bio
Todd McNeel, Jr.
 is thrilled to return to the MassOpera stage with such an impactful and moving piece. Recent credits include
Assassins
(Arts After Hours),
Ragtime
(Wheelock Family Theatre and The Company Theatre),
1776
(New Repertory Theatre),
Porgy and Bess
(Princeton Opera),
Little Women
(MassOpera),
Coal Creek
(Hartford Opera Theatre),
Brother Nat
(Emerson Paramount Theatre), and
Aida
(Cincinnati Opera). Most recently he was awarded the prestigious Emerging Talent Artist award from the Kurt Weill Foundation/Lotte Lenya Competition for his performances in opera and musical theatre. McNeel attended Longy School of Music for his graduate studies in Opera Performance.
Instagram: @toddy_mack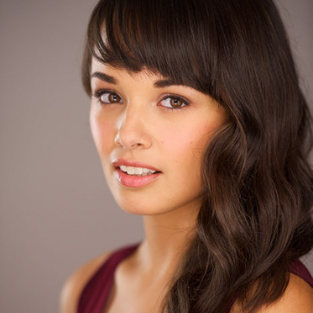 Brianna Meese
Chorus
Bio
Applauded for her "glittering timbre", soprano Brianna Meese is thrilled to return to MassOpera after singing in the Quartet and covering Amy in Mark Adamo's Little Women, and appearing as Adele in Die Fledermaus this past spring. Recently, Brianna made her role and company debut as Gretel in Opera Steamboat's Hansel and Gretel, and as the second spirit in Boston Youth Symphony Orchestras' The Magic Flute at Symphony Hall. She previously appeared with Russian Opera Workshop in the title role in Dargomyzhsky's Rusalka, and with OperaHub as La Princesa in El Gato con Botas. Brianna is a proud graduate of The University of Virginia and The Boston Conservatory.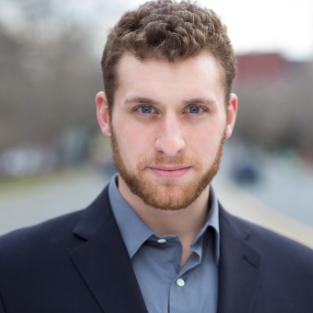 Michael Merullo
Marc & Chorus
Bio
Tenor,
Michael Merullo
, is thrilled to make his debut with MassOpera playing Marc. This native Bostonian enjoys involvement in musical theatre, opera and chorus communities. For the past few years, Michael has enjoyed ongoing involvement working with the Boston Youth Symphony, touring with the
Boston Pops
in their Holiday Pops concerts and performing with Odyssey Opera. In addition to his singing with the group, Michael serves as Chorus President for the Cantata Singers. Alongside his freelance performance, Michael is a team leader and skilled Realtor at Coldwell Banker in Cambridge. Successful house hunting is music to his ears! Please visit
www.michaelmerullomusic.com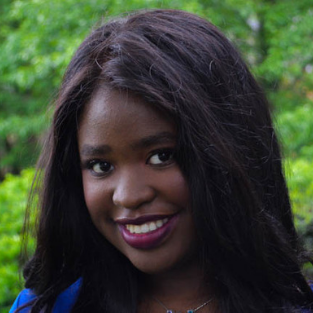 Morgan Middleton
Frances
Bio
Morgan Middleton, mezzo-soprano, is a Young Artist at the Chicago Opera Theater and a Professional Diploma candidate at Roosevelt University. Her operatic credits include Dorothée in Massenet's
Cendrillon,
Tituba in
The Crucible
and Narciso in Handel's
Agrippina.
Ms. Middleton created and performed a one-woman show,
Remember When
, for Alzheimer's research with grants from the Boston Foundation and New England Conservatory. A 2017 apprentice singer with the Santa Fe Opera, she is an alumna of the Chautauqua and Miami Music Festivals. Ms. Middleton received her bachelor's degree from the University of Southern California and master's degree from New England Conservatory
.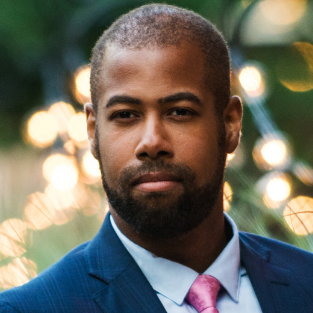 Steven D. Myles
Rev. Jerome Mitchell
Bio
A nuanced communicator, American tenor Steven D. Myles has received praise for his "suave and heartfelt phrasing" and "ringing high notes, powerful enunciation" by The Boston Musical Intelligencer and Boston Classical Review. Mr. Myles has performed with The Metropolitan Opera, Boston Lyric Opera, Virginia Opera, The Glimmerglass Festival, Utah Festival Opera, Odyssey Opera, Teatro Regio di Torino and Teatro Petruzzelli. 
Mr. Myles received his Graduate Performance Diploma in Opera from The Boston Conservatory, and his MM and BM in Vocal Performance from The University of Central Oklahoma.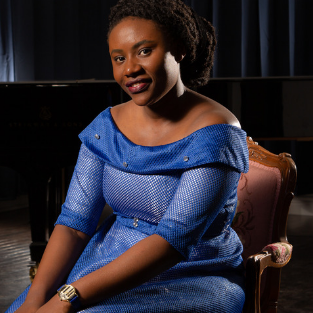 Miracle Oromena Ogbor
Ruby & Chorus
Bio
Miracle Ogbor, a young professional soprano performs various genres of music which includes opera, art songs, oratorios, popular music, contemporary music, negro spirituals, jazz music, African traditional music etc…  Miracle has played major roles in several opera scenes and full opera productions in Nigeria, Canada and in the United states. She has also been awarded by the Musical Society of Nigeria with four awards: Award for the
Best Female Operatic singer
, Award for
best Female Singer
,
Prize Award for Voice
, and a Graduate
Opera Award
. Miracle is currently studying for her Doctorate degree in Vocal Performance and Pedagogy at James Madison University.
Tatum Robertson
Sylvie (Cover) & Chorus
Bio
Tatum Robertson, soprano, hails from New Orleans, Louisiana. Ms. Robertson is currently pursuing her Master's at Longy School of Music of Bard College. Most recently, she was seen as Pallade-Athene in Christoph Wilibald Glück's Paride ed Elena with Longy School of Music's Opera Studio. In 2018, Ms. Robertson returned to NPR's From the Top as a featured guest on their 2018 annual gala show. Ms. Robertson graduated with her Bachelor's of Music from the Juilliard School in 2013. She attended Aspen Music Festival in the summers of 2015 and 2016.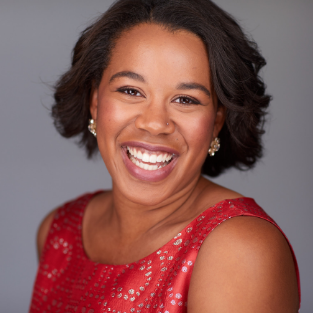 Alicia Russell
Sylvie Davenport
Bio
Alicia Russell has been singing throughout the US since 2013, debuting in her hometown Asheville Symphony Orchestra. This season, Ms. Russell is a fall resident at Seagle Music Colony and debuts Musetta (
La bohème
) in a return to Toledo Opera. In June 2020, she debuts with Lyric Opera Unlimited in the Chicago premiere of
Blue.
Past performances: Daisy (
The Great Gatsby
), Donna Elvira (
Don Giovanni
), Rosalinde (
Die Fledermaus
), and Pamina (
Die Zauberflöte
). Competition awards: the 2019 MONC Auditions (Encouragement Award) and the 2018 Musicians Club of Woman Ginger Meyer Scholarship. She studied at Northwestern University (MM) and Furman University (BM).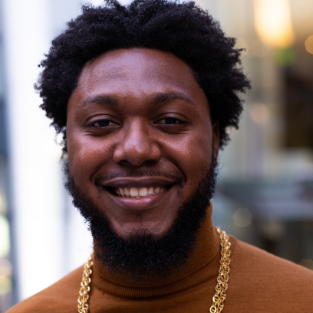 Ezra Joshua Sanders
Chorus
Bio
Ezra Joshua Sanders is a young bass baritone and native of St. Louis Missouri. Ezra earned his 
Bachelors in vocal performance at Alabama State University. Last year Ezra graduated with his 
Masters in vocal performance at The Boston Conservatory at Berklee, where he will continue to 
earn his second Masters this year in Vocal Pedagogy. Ezra has performed roles at The 
Conservatory such as Dr. Dulcamara in the children's opera adaptation of Pinocchio, Narrator as well as bass role cover in Phillip Glass's Hydrogen Jukebox, and most recently he was featured as Mr. Kofner in Menotti's The Consul.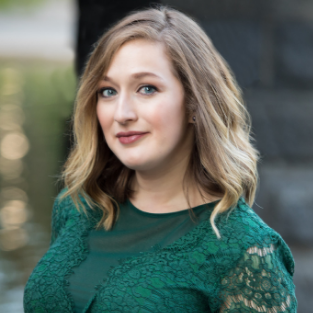 Jennifer Soloway
Mae & Chorus
Bio
Soprano, Jennifer Soloway, is a native of Atlanta, Georgia and has performed with The Boston Conservatory, Oklahoma City University Bass School of Music, the Harrower Opera Institute and the Seagle Music Colony and more.  
Favorite past roles; Cunegonde (Candide), Stephanie (Jake Heggie's To Hell and Back), Morgana (Alcina), Zina  (Nico Muhly's Dark Sisters), Sophie (Der Rosenkavalier), Emily (Our Town), and Rose (Street Scene).  
Jennifer earned her Bachelor of Music in Vocal Performance from Oklahoma City University and her Master of Music in Opera Performance from The Boston Conservatory at Berklee under the tutelage of Rebecca Folsom.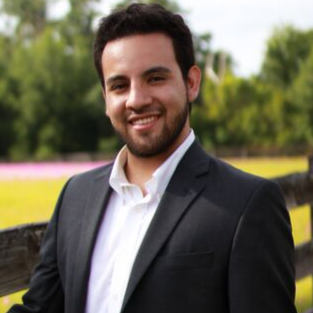 Juan Suarez
Chorus
Bio
Juan Suarez is a lyric baritone currently residing in Boston. He has recently performed roles in both of New England Conservatory's mainstage productions, singing Antonio in Mozart's
Le Nozze Di Figaro
, and Betto in Puccini's
Gianni Schicchi
. Most Recently, he performed the role of Guglielmo in Mozart's
Cosi fan Tutte
in Bloomington, Indiana with Luke Housner's Summer Opera Workshop in early June, along with the role of the Father in Due Donne Productions' inaugural opera production, 
Hansel und Gretel.
He is currently finishing his Masters Degree in Voice Performance at The New England Conservatory, where he studies with Carole Haber
.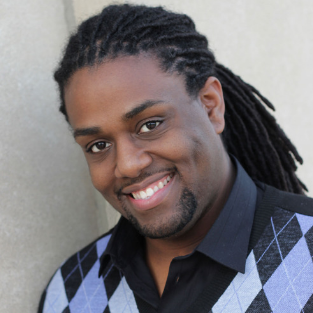 Fred C. VanNess
Russell Davenport
Bio
Tenor Fred C. VanNess Jr., noted for having a "domineering, fine voice" is a native of Kinder, Louisiana. Mr. VanNess has sung with numerous opera companies throughout New England including the North End Music Performing Arts Center, Longwood Opera, and Opera del West and Boston Lyric Opera.  Mr. VanNess also has an active career as a concert soloist and has appeared with numerous theater companies and orchestras.

 

Mr. VanNess has also been involved in numerous fundraising events including the Robert F. Kennedy Children's Action Corps.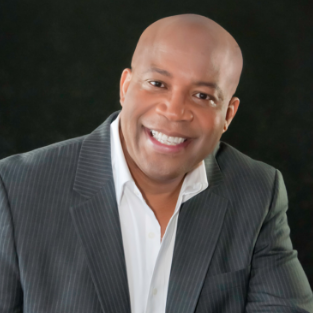 Ron Williams
Clayton Thomas
Bio
 Recognized nationwide for his artistry in the field of opera and oratorio, Ron Williams continues to garner acclaim for his work onstage and in the concert hall. He has sung leading roles with several operacompanies nationally, including San Francisco Spring Opera and Michigan Opera Theatre. Locally, Ron debuted with Boston Lyric Opera in the revival of Kurt Weill's Lost in the Stars, receivingcritical acclaim from the New York TimesRon made his European concert debut in Germany with the Düsseldorf Chamber Orchestra. His stagedebut was in Saint Gallen, Switzerland.For information go to www.Ronsing.com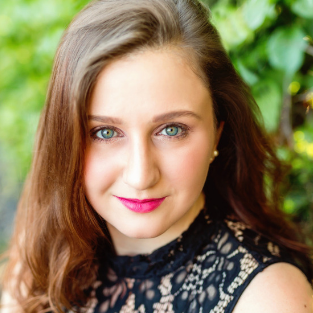 Jessica Trainor Tasucu
Chorus
Bio
Jessica Trainor Tasucu is thrilled to participate in this workshop with MassOpera and Chicago Opera Theater. Jessica recently made her role debut as Prince Charmant in Massenet's
Cendrillon
with Opera Del West.  She also appeared in NEMPAC Opera Project's
The Little Prince
as Common Rose 3, and covered the roles of Pilot and Fox. Past credits also include mezzo soloist for Beethoven Symphony No. 9 with the Harvard Musical Association, and in recital with renowned fortepianist, Sylvia Berry. A professional ensemble member with Odyssey Opera, Jessica frequently appears in productions with the company, including the company's 2019 season debut of Camille Saint-Saëns's
Henry VIII
.
www.jessica-trainor.com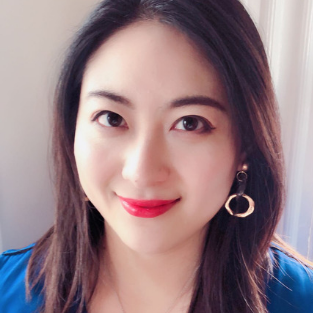 Xinyue Zhang
Chorus
Bio
Xinyue is a native of Shenzhen, China, making her mark as an Emerging Artist in operatic and oratorio work. Xinyue will sing with Philadelphia Symphony Choir in 2019-2020. Ms. Zhang was singing Elena(Paride ed Elena) at Longy School of Music in 2019 and Monica(The Medium) in 2018. Previous under-study roles include Susanna, Oscar, Gilda, Despina, Adina, Adele. Xinyue is the 2019 Semi-finalist of The Orpheus National Music Competition for Vocalists. BM from China Conservatory of Music, MM from Cleveland Institute of Music, and Performance Diploma from Longy School of Music.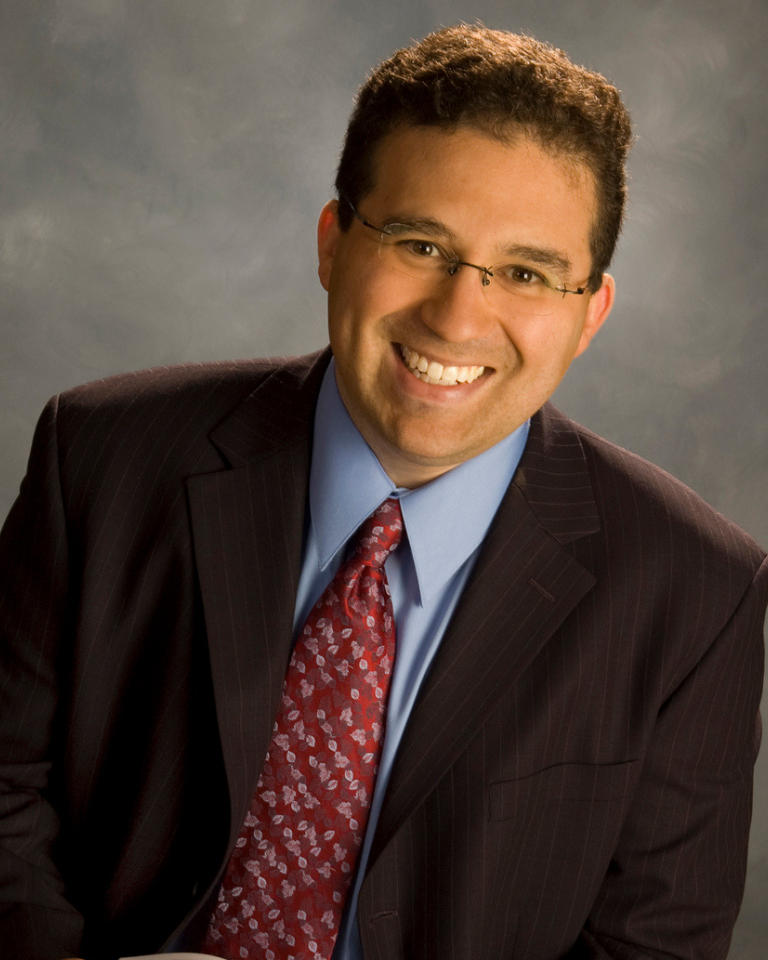 Dan Shore
Composer
Bio
Dan Shore is an opera composer and playwright whose many works for the stage includeThe Beautiful Bridegroom, An Embarrassing Position, Works of Mercy, Travel, and Anne Hutchinson.  An alumnus of the BMI-Lehman Engel Musical Theatre Workshop, a Fulbright scholar, anda two-time winner of the National Opera Association's Chamber Opera Competition, Dan holds a B.M. and M.M. from the New England Conservatory and a Ph.D. from the City University of New York. He teaches at The Boston Conservatory at Berklee, serves as an accompanist for the Boston Ballet School, and is the official page turner of Opera del West.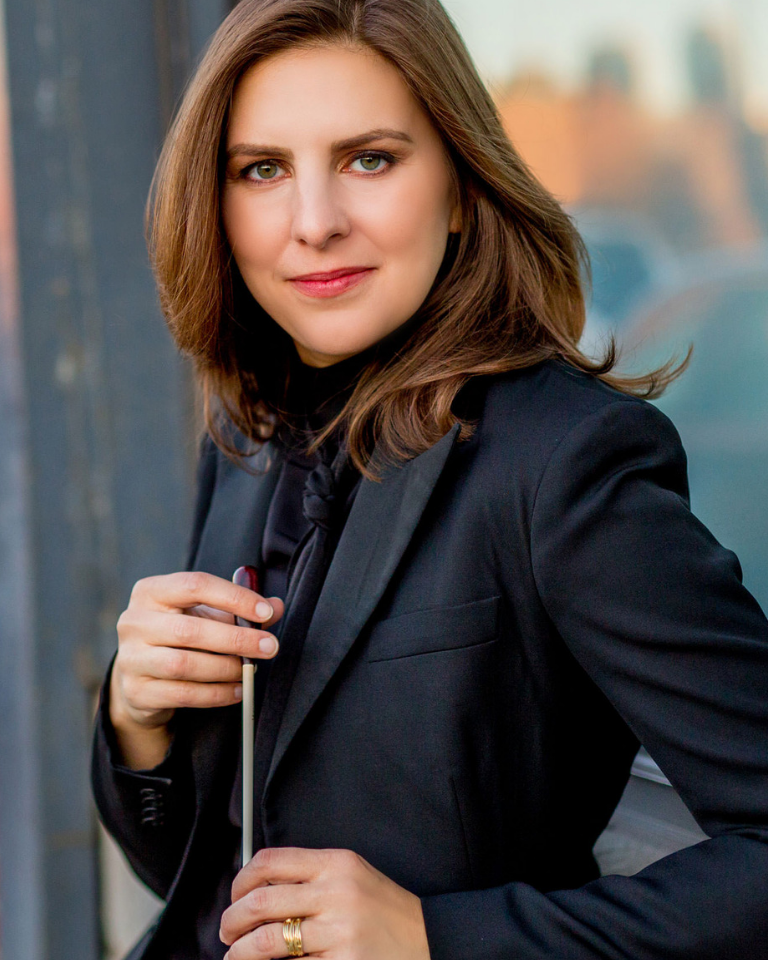 Lidiya Yankovskaya
Conductor
Bio
Russian-American conductor Lidiya Yankovskaya is a fiercely committed advocate for Russian masterpieces, operatic rarities, and contemporary works on the leading edge of classical music. As Music Director of Chicago Opera Theater, Yankovskaya is the only woman to hold that title in a multimillion-dollar opera company in the United States. This season at COT, she leads the world premiere of
Freedom Ride
and the Chicago premieres of
Everest
,
Aleko
, and
Soldier Songs
. She helms
Ellen West
at New York's Prototype Festival and the world premiere of
Edward Tulane
at Minnesota Opera. In standard repertoire, she conducts Stravinsky with Illinois Philharmonic, Shostakovich with Chicago Philharmonic, and
Don Giovanni
in her Glimmerglass Festival debut.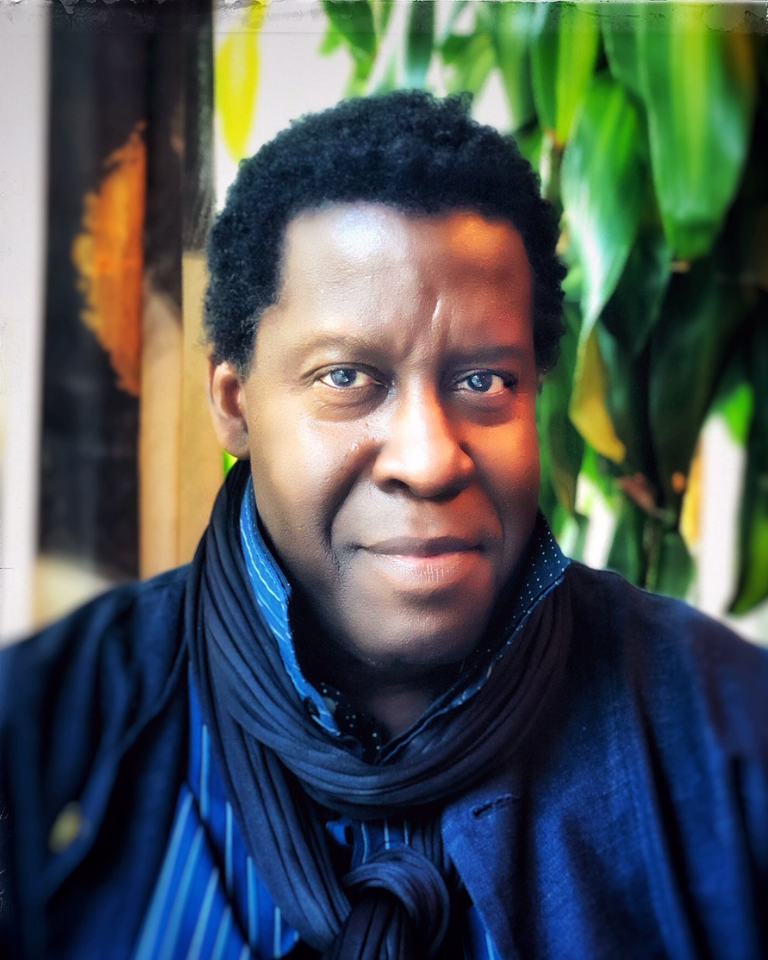 Tazewell Thompson
Stage Director
Bio
Tazewell Thompson is an internationally acclaimed, award-winning director of opera and theater; playwright; librettist, teacher and actor. Opera productions in Europe, Asia, Africa, Canada and United States. Librettist and director of BLUE, world premiere at Glimmerglass, summer 2019, Jeanine Tesori, composer. EMMY nomination: Best Director and Best Classical Production, PORGY & BESS, Live from Lincoln Center. Holds record for directing three operas at The Kennedy Center in one season at all three venues: APPOMATTOX/Glass; LOST IN THE STARS/Weill; CATONE IN UTICA/Vivaldi. 2020: FREEDOM RIDE/ Chicago Opera Theatre; BLUE/ Washington National Opera and Chicago Lyric; CRADLE WILL ROCK, St. Louis. Photo credit:
Fabian Obispo 
Carla Maniscalco-Giovinco
Production Stage Manager
Bio
Carla Maniscalco-Giovinco is a Boston based mezzo-soprano who performs frequently in addition to working on staff at MassOpera.  Carla's experience ranges from wardrobe, dressing, run crew to production stage management with several regional companies; Summer Institute for the Vocal Arts, MassOpera, NEMPAC Opera and North Shore Music Theater, being among them.  Working on all aspects of a production from the initial idea to the final execution is thrilling and exhilarating. Carla holds a Bachelor of Music degree from the Aaron Copland School of Music in New York, and a Masters and Graduate Performance Diploma from the Longy School of Music in Cambridge.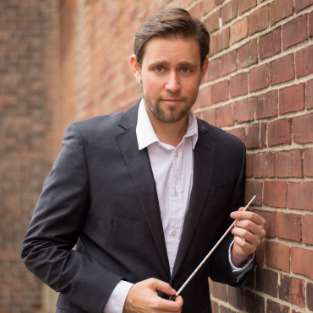 Daniel P. Ryan
Conductor, Boston City Singers (Childen's Chorus)
Bio
Maestro Daniel P. Ryan is a prized multi-hyphenate musician acclaimed for his creative interpretation, nuanced conducting, and adventurous spirit. Ryan' was recently awarded two American prizes 3rd place for conducting and semi-finalist for choral ensembles. This seasons engagements include Mass Opera, The Gena Branscombe Project, Voices Boston, Boston City Singers, Interlochen, and guest conductor for The Olympic Festival in Thessaloniki, Greece. This season will include the premiers of several Ryan's choral and operatic compositions, and the publishing of his musical The Millennium Problem.
www.danielpryan.com
Marina Krickler
Orchestra Manager
Bio
Marina Krickler is a sought-after musician and educator throughout New England. Hailed for her "soaring… warmly played" solos (Boston Classical Review), she performs extensively with many of the region's ensembles on modern and period instruments. Currently, she is the Fourth Horn with the Plymouth Philharmonic Orchestra, and Atlantic Symphony Orchestra. Ms. Krickler is the co-founder of Andromeda Quintet, a brass chamber ensemble dedicated to creating adventurous listening experiences for diverse audiences. She also enjoys teaching students of all ages, and holds faculty appointments at All Newton Music School, Dana Hall School of Music, and Wellesley Public Schools.
Eve Budnick
Repetiteur
Bio
Eve Budnick
 founded Opera del West 13 years ago, music directing 17 productions for the company.  "Eve Budnick's reputation for excellence is well-known in the business" (Thomas Pasatieri). She is Chair of the Voice Department at Rivers School Conservatory, has served as a Diction instructor at Boston University and taught Diction and Vocal Literature at University of Connecticut. She has performed in faculty recitals at University of Connecticut, Boston Conservatory, and Princeton University. She holds a Bachelor's in Musicology from Princeton, a Master's in Vocal Accompaniment from BU, and a graduate diploma in Collaborative Piano from New England Conservatory
Flute: Brandy Blakely
Oboe:  Anna Bradford
Clarinet:  Celine Ferro
Bassoon:  Rachael Elliott
Horn: Marina Krickler
Horn:  Jennifer Robbins
Trumpet:  Samuel Thurston
Piano:  Eve Budnick
Percussion:  Nate Tucker
Violin: Mariia Gorkun
Violin:  Kiyoshi Hayashi
Violin:  Marjorie Gere
Violin:  Nicole Parks
Violin: Aija Reke
Violin:  Haley Leach
Violin:  Lauren Paul
Violin:  Sean Larkin
Violin:  Aleksandra Labinska
Violin: Tudor Domescu
Viola:  Drew Ricciardi
Viola:  Rebecca Miller
Viola:  Kenneth Allen
Cello: Minjin Chung
Cello:  Cherry Kim
Cello:  Mashunda Smith
Bass:  Joseph Newton
Mimi Amadi

Jackson Andrews

Carlie Augustin

Niani Brewer

Awa Diagne

Graham Goodrich

Greta Gorman

Angelica Greaves
Ismoriah Henry

Malena Henry

Angel Hu

Sareta Huggins-Bovill

Chisom Jones

Alexander Kennedy

Camille Krone

Elena Krone
Alana Laforest

Matthew Lashley

De Angele Meme

Lyla Mendoza

Ivy Miskell

Alleela Perryman

Andrew Pina

Jade Reese
Winshell Remfort

Leila Schaareman

Misa Seto

Abby St. Amand

Gavin Walker

Joshua Ximba

Melina Zullas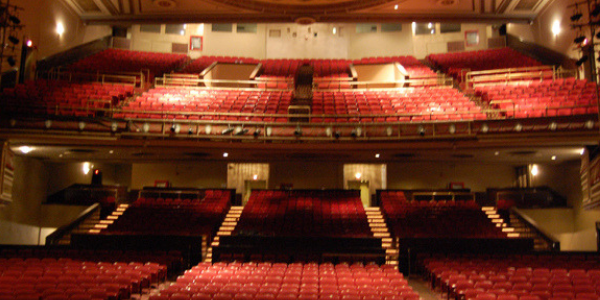 The Strand Theatre
543 Columbia Road, Boston, MA 02125
For public transportation options, driving directions and parking information please go to The Strand Theatre website here.
MassOpera on Facebook
[custom-facebook-feed]