Dates & Times:
Friday, April 5th @ 8:00 PM
Saturday, April 6th @ 3:30 PM
Saturday, April 6th @ 8:00 PM
Sunday, April 7th @ 3:00 PM
Wednesday April 10th @ 7:30 PM
Thursday April 11th @ 7:30 PM
Friday, April 12th @ 8:00 PM
Saturday, April 13th @ 3:00 PM
Saturday, April 13th @ 8:00 PM
Ticket Cost: $30 – $100 Regular; $25 – $50 Seniors; $15 – $30 Students
Venue: Plaza Theatre at the Boston Center for the Arts
Translation & Adaptation: Sarah Ina Meyers
Conductor: Daniel P. Ryan
Stage Director: Cassandra Lovering

DIE FLEDERMAUS

Tickets on Sale February 7, 2019!

Be whisked away for a night of champagne and selfies as real-estate power broker Eisenstein delays his prison sentence to attend the party of the season.  Watch him embrace and elude the cameras and his wife, and maybe join in on the fun. A night of mad-cap comedy among New York City's elite will thrill with mistaken identities, long-held grudges and, of course, champagne!   This immersive new translation of Strauss' well-loved Die Fledermaus by Sarah Meyers invites you to snap, tweet, insta and… experience the follies and foibles of this uber wealthy NYC power couple.  
Join us for opening night receptions, after the Friday April 5th and Sunday April 7th performances.

CAST VEUVE C.
4/5 @ 8 PM, 4/6 @ 8 PM,
4/11 @ 7:30 PM & 4/13 @ 3 PM
Rosalinda…………………………Kelley Hollis
Eisenstein…………………………Stefan Barner
Adele………………………………..Brianna Meese
Orlofsky……………………………Ann Fogler
Alfred………………………………….Colin Campbell
Falke & Eisenstein (Cover)…Mitch Fitzdaniel
Falke (Cover) & Chorus………Bishop Burn
Frank…………………………………..Timothy Gorka
Ida……………………………………….Pier Lamia Porter/ Mara Stewart
Blind & Alfred (Cover)……….Jeremy Fisher
Rosalinda (Cover) & Chorus.Mary-Alexandra Onstad
Adele (Cover) & Chorus………Yan Lian
Blindt (Cover) & Chorus………Jacob Harris
Chorus…………………………………Jayne Gallagher & Mara Stewart
CAST DOM P. 
4/6 @ 3:30 PM, 4/7 @ 3 PM,
4/10 @ 7:30 PM, 4/12 @ 8 PM, 4/13 @ 8 PM
Rosalinda………………………..Kristin Fahning
Eisenstein………………………..Craig Juricka
Adele……………………………….Carina DiGianfilippo
Orlofsky…………………………..Ann Fogler
Alfred………………………………Colin Campbell
Falke & Eisenstein (Cover)…Mitch Fitzdaniel
Falke (Cover) & Chorus………Bishop Burn
Frank…………………………………..Timothy Gorka
Ida………………………………………..Pier Lamia Porter/ Mara Stewart
Blind & Alfred (Cover)……….Jeremy Fisher
Rosalinda (Cover) & Chorus.Mary-Alexandra Onstad
Adele (Cover) & Chorus………Yan Lian
Blindt (Cover) & Chorus………Jacob Harris
Chorus…………………………………Jayne Gallagher & Mara Stewart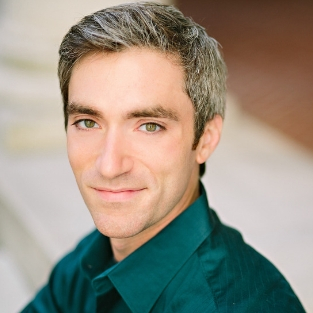 Stefan Barner
Eisenstein
Bio
 Stefan Barner has been praised for his "masterful command of both style and technique" and recognized as a "vocal standout, with a vibrancy of tone and an exciting delivery that serve notice that he is a gifted lyric tenor with a big future ahead." Mr. Barner recently performed the role of Lucas in Odyssey Opera's production of Gounod's Le Malgre Medecin Lui. Previously with Odyssey, Mr. Barner performed the role of Algernon Moncrieff in Mario Castelnuovo-Tedesco's adaptation of The Importance of Being Earnest in their 2017 production. Earlier in 2018, Mr. Barner made a role and company debut as the Prince with Resonance Works Pittsburgh in their production of Dvorak's Rusalka. Mr. Barner has performed with numerous opera companies across the United States and abroad including Virginia Opera, Nashville Opera, Tulsa Opera, Knoxville Opera, Opera Columbus, Glimmerglass Opera, Salt Marsh Opera, Connecticut Lyric Opera, Greater Worcester Opera, Boston Midsummer Opera, Monadnock Music Festival and Des Moines Metro Opera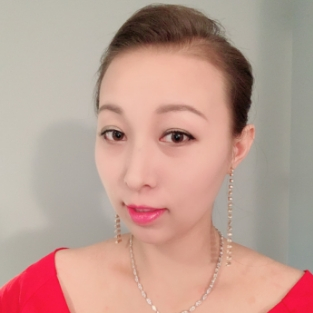 Yan Lian
Adele Cover + Chorus
Bio
 Yan Lian, soprano, is a native of Hebei China. Ms. Lian received her Master of Music in Opera Performance from the Longy School of Music of Bard College. Bachelor of Arts in Vocal Performance from South China Normal University in Guangzhou, China. She performed Jennie in Down In the Valley with Longy School of Music Orchestra in Boston. Internationally, she performed Queen of the Night in The Magic Flute in Italy.  Partial roles include: Viloletta in La Traviata, Lucia in Lucia di Lammermoor, Florinda in La Cenerentola, Norina in Don Pasquale, Marzelline in Fidelio, and Amore in Orfeo ed Euridice.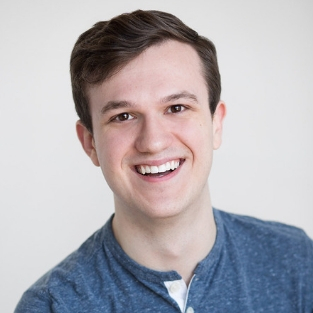 Bishop Burn
Falke Cover + Chorus
Bio
Bass-Baritone Bishop Burn made his operatic debut in 2016, singing Seneca in Oberlin in Italy's production of Monteverdi's L'incoronazione di Poppea in Arezzo, Italy, making his American debut later that year as Mr. Presto in the Oberlin Opera Theater's production of Poulenc's Le mamelle de Tirésias. He has appeared in multiple productions with the Miami Music Festival, singing Parson in The Cunning Little Vixen, Aeneas in Dido and Aeneas and Rambaldo in La Rondine. He holds degrees in vocal performance and music history from the Oberlin Conservatory, and is currently studying for a masters degree in Historical Performance at the Longy School of Music.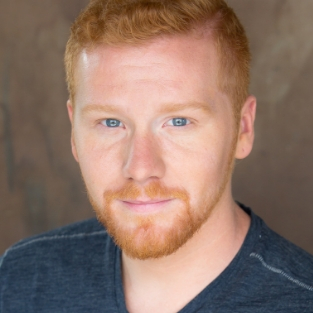 Colin Campbell
Alfred
Bio
Colin Campbell tenor a native to Medford, Oregon, is thrilled to be making his MassOpera debut as Alfred! Recent credits include Candide (Candide), Ito (Mame), Osric (Rosencrantz & Guildenstern Are Dead), Howard Boucher (Dead Man Walking), and Spärlich (Die lustigen Weiber von Windsor). Notable solo performances include the Messiah, Saint-Saëns' Oratorio de Noël, and Evangelist in St. John Passion. Campbell earned a Bachelor of Science in Mathematics and a Bachelor of Arts in Music Instruction from Southern Oregon University ('14), a Master of Music in Vocal Performance ('17) and Performance Studies Certificate ('18) from Boston Conservatory at Berklee under the tutelage of Kevin Wilson.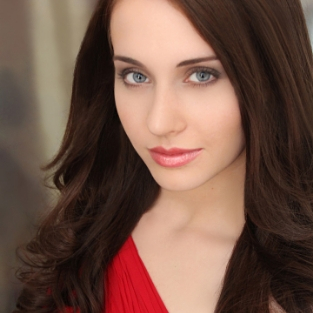 Carina DiGianfilippo
Adele
Bio
 Soprano, Carina DiGianfilippo, praised for her "winsome, "vibrant" and "playful" voice, is exited to make her debut as Adele with MassOpera. Miss DiGianfilippo has appeared as a young artist with Opera Maine, the Natchez Festival of Music, Boston Opera Collaborative, and most recently, the I Sing! International Young Artist Festival in China. She returns to China in March to sing Mendelssohn's Midsummer Night's Dream with the Xi'an Symphony Orchestra. Miss DiGianfilippo is a graduate of Manhattan School of Music and Syracuse University, and was recently a finalist in the Vermont Vocal Competition. For more credits, please see
www.carinadigianfilippo.com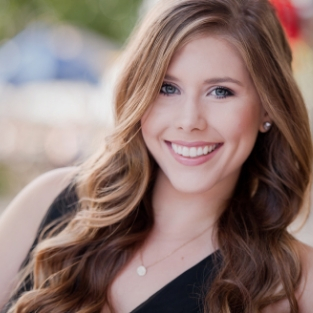 Kristin Fahning
Rosalinda
Bio
Kristin Fahning, Soprano, is thrilled to join MassOpera again as "Rosalinda" in "Die Fledermaus".  Kristin was last seen as Monica in Menotti's "The Medium" with Miami Music Festival, where's she's also performed as Kitty Hart(Dead Man Walking) and La Ciesca(Gianni Schicchi). Kristin made her Boston professional debut as Laurentia(The Beautiful Bridegroom) with MassOpera.  Kristin received her Master's of Music Degree from the New England Conservatory of Music, performing the roles of First Lady(Die Zauberflöte) and La Ciesca(Gianni Schicchi).  Kristin received her Bachelor's of Music Degree  from Baldwin Wallace University Conservatory of Music, performing the roles of Governess (Turn of the Screw), Yum Yum(The Mikado), and The Widow(The Boor).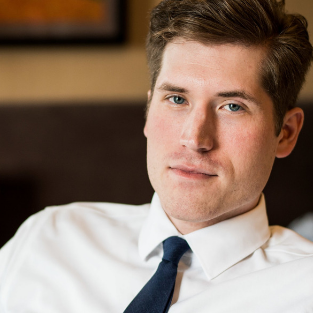 Jeremy Fisher
Blind & Alfred Cover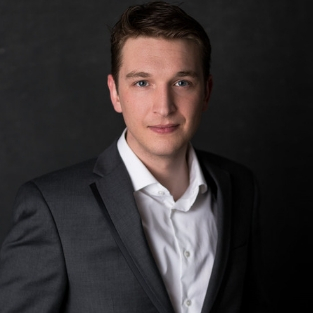 Mitch FitzDaniel
Falke & Eisenstein Cover
Bio
Baritone Mitch FitzDaniel is thrilled to be making his MassOpera debut. Recent credits include Charlie in Jake Heggie's Three Decembers, Schaunard in Puccini's La Boheme, Baritone in Hydrogen Jukebox, and several "Opera Bites" with Boston Opera Collaborative. Mr. FitzDaniel is also an enthusiastic advocate and interpreter of contemporary American art song, having sung for the New Music on the Point Festival in Vermont, Fall Island Vocal Arts Seminar, and as a featured performer for the Boston Art Song Society. Mr. FitzDaniel holds an MM from Boston University and currently resides in Boston, where he continues his studies under James Demler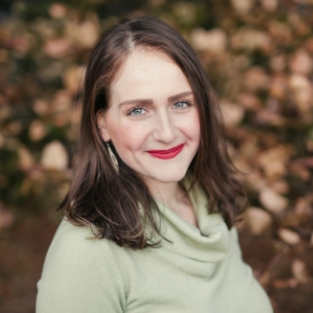 Ann Fogler
Orlofsky
Bio
 Ann Fogler, Boston based mezzo-soprano, looks forward to her MassOpera debut. She has been featured as a young artist in the Bonfils-Stanton Foundation program at Central City Opera for the past two summers, and Ms. Fogler has performed as a soloist with Boston Opera Collaborative, Opera Hub, Boston Art Song Society, Old South Church, The Boston Conservatory, Opera in the Ozarks at Inspiration Point, and OC Ars Vocalis Academy in Rome, Italy.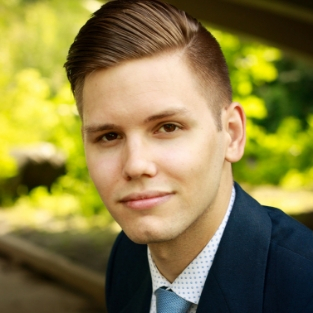 Timothy Gorka
Frank
Bio
Timothy Gorka, baritone, received his Master's degree at Boston University under the tutelage of Penelope Bitzas. A member of the BU Opera Theater, Timothy appeared in scenes from Three Decembers, Il Matrimonio Segreto, Do I Hear a Waltz?, and Gypsy Love.  More recently Timothy has been seen in the operas Albert Herring, Later the Same Evening, Gallantry, and A Midsummer Night's Dream as Mr. Gedge (Vicar), Joe Harland, Donald Hopewell, and Snout respectively.  He has also appeared as the lead, Edward Bloom, in the musical Big Fish this past December with Emerson College. This is Timothy's first production with MassOpera.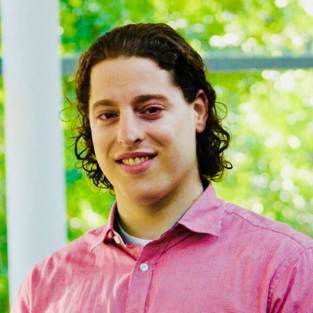 Jacob Harris
Blind (Cover) + Chorus
Bio
Jake Harris is a Massachusetts native, having grown up in Cambridge.  He obtained a degree in voice from the Longy School of Music in Cambridge where he studied with the late Robert Honeysucker.  At Longy he also studied theory, orchestration, and composition. As a composer, Jake's music has been performed around Boston as well as on WBUR, Boston's NPR news station.  As a singer he is usually found at the pulpit, leading Jewish congregations in prayer.  In addition to singing, Jake is an avid pianist, guitarist, and chef.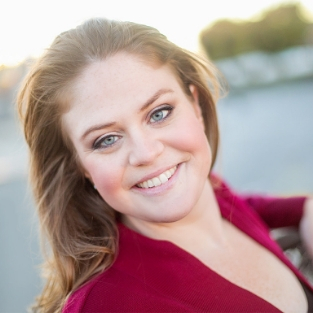 Kelley Hollis
Rosalinda
Bio
Kelley Hollis is a core member of the Juventas New Music Ensemble. In the spring of 2018 she was a featured artist with the Americké jaro festival tour in the Czech Republic and performed at the Prague Castle. Kelley's opera credits include Mimi in Puccini's La femme bohème (Metrowest Opera), Eliza in Nico Muhly's Dark Sisters (Third Eye Theater Ensemble; BU Opera Institute), First Orphan in Strauss' Der Rosenkavalier (Boston Symphony Orchestra), Beth in Adamo's Little Women (MetroWest Opera) and Nina in Pasatieri's The Seagull (Opera del West). Kelley is a graduate of the Boston University Opera Institute and received her Master's and Bachelor's degrees from Northwestern University.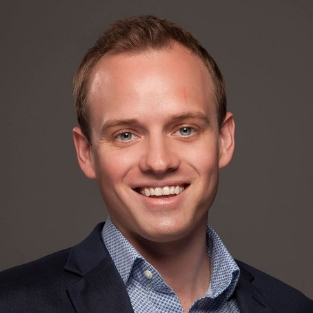 Wes Hunter
Alfred Study Cover
Bio
Tenor Wes Hunter has been praised for his "drama, heart, and shining tone." Recent credits include Count Ory in Rossini's Le Comte Ory, Gastone in Verdi's La Traviata, and Oronte in Handel's Alcina. Other credits include Laurie in Adamo's Little Women, Lindoro in Rossini's L'Italiana in Algeri, and the premiere of Eugene in Leo Hurley's The Body Politic. Hunter has also performed as a soloist in concert repertoire across the east coast including Mozart's Mass in C minor and Requiem, Vaughan Williams' Serenade to Music, Handel's Messiah, Britten's Rejoice in the Lamb, and Schubert's Mass in G.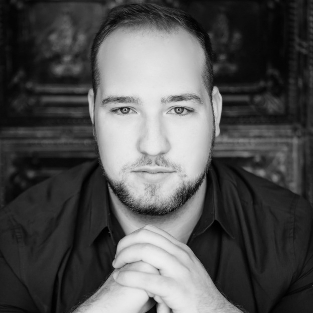 Craig Juricka
Eisenstein
Bio
Craig Juricka, baritone, is an energetic performer and vocal pedagogue. Praised by OperaToday as an "engaging baritone," Mr. Juricka's performance career has brought him to opera, concert, and musical theatre stages around the nation. During the summer of 2018, he was featured as an Apprentice Artist with
Des Moines Metro Opera
, where he covered the mainstage role of
Eisenstein
in Die Fledermaus.  Craig recently received his Master's of Music in Vocal Pedagogy from The Boston Conservatory at Berklee, and received his BM from Capital University in Vocal Performance in 2016. He maintains a private studio in Boston, Massachusetts. 
www.craigjuricka.com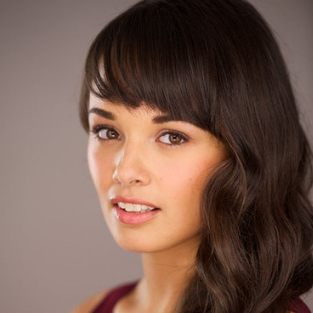 Brianna Meese
Adele
Bio
Brianna Meese, soprano, is thrilled to be performing Adele in MassOpera's Die Fledermaus, after previously appearing in the company's production of Little Women in the quartet and as the cover of Amy March. Previous roles include the title role in Dargomyzhsky's Rusalka, Oberto in Alcina, La Princesa in Montsalvatge's El Gato con Botas, Lucinda (cvr) in Nico Muhly's Dark Sisters,Barbarina in Le Nozze di Figaro, Papagena in Die Zauberflöte, Belinda in Dido and Aeneas, and Olympia in Les Contes D'Hoffman. She received her undergraduate degree at The University of Virginia, and a Masters of Music at the Boston Conservatory.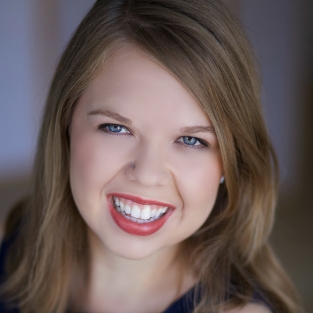 Mary-Alexandra Onstad
Rosalinda Cover + Chorus
Bio
Mary-Alexandra Onstad is an versatile  soprano, voice teacher and arts administrator. She graduated from The New England Conservatory of Music in 2010 with a graduate diploma in Voice and Opera studies and has called Boston home ever since. She also earned her Masters of Music in Voice Performance at Shenandoah Conservatory in Winchester, VA and her Bachelors of Music in Voice Performance at Concordia College in Moorhead, MN. When Mary-Alexandra is not busy on stage or teaching,  she is working as the Administrative Coordinator at North End Music and Performing Arts Center( NEMPAC). She is looking forward to another exciting year with MassOpera as the Director of Individual and Corporate Giving.  You can find more information at mary-alexandraonstad.net.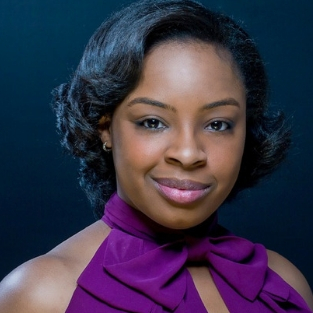 Pier Lamia Porter
Ida + Orlofsky Cover
Bio
Pier Lamia Porter holds a B.M. in Opera Performance from the University of Nevada – Las Vegas.  Opera credits: Countess in Le Nozze di Figaro, Micaela in Carmen, Musetta in La Boheme. Regional credits include: Beauty and the Beast (Wheelock Family Theater), The Wiz (Lyric Stage Company), and 1776 (New Repertory Theater). She was a featured soloist in the concert premiere of the musical Brother Nat at the Emerson Paramount Theater and is a proud member of the AEA. Instagram: @pierlamiaporter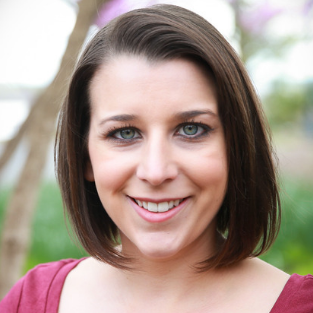 Mara Stewart
Ida + Chorus
Bio
Mara Stewart is thrilled to make her opera debut
with MassOpera.
She
received a BFA in Musical Theatre from Catawba College in Salisbury, North Carolina and has performed throughout Chicago and the D.C. Metro area. Some favorite credits include: Sally Bowles in 
Cabaret
, Reno Sweeney in 
Anything Goes
, Magenta in 
The Rocky Horror Show
, and Winnifred in 
Once Upon a Mattress
.  When not on the stage, you can find Mara directing and teaching children's theatre.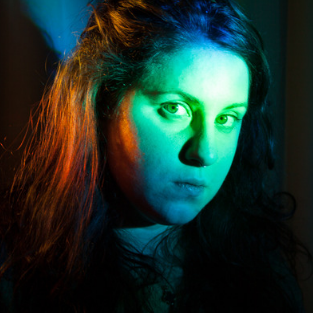 Christine A. Banna
Projection Designer
Bio
Christine

 A. Banna is an internationally showing, multidisciplinary visual artist and educator.

  

She pulls from both modern and traditional methods such as painting, drawing, and animation and utilizes them in her art practice.

  

Christine

 is thrilled to be returning to MassOpera for her second show as projection designer, previously working on Old New Borrowed Blue.

  

Some of her former credits and clients include the National Young Arts Foundation, Greater Boston Stage Company's production of The Salonnieres, and Flat Earth Theatre Company's production of Delicate Particle Logic.

  

Christine

 A. Banna received her MFA from the School of the Museum of Fine Arts at Tufts University and her BFA from Boston University's College of Fine Art.

  

She is currently an adjunct faculty member in the Animation Department at Lesley University's College of Art and Design.  
To see more of her work visit 
www.christineabanna.com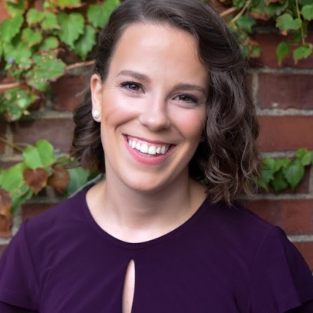 Katie Barr
Rehearsal Pianist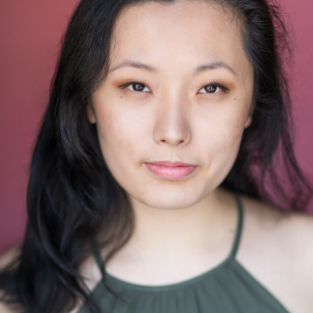 Kendra Cul
Assistant Director
Bio
Kendra Cui (Assistant Stage Director) is a Hong Kong native and recent graduate of Wellesley College (Theatre and Economics), and is excited to be working with Mass Opera.
Die Fledermaus
is her first foray into opera stage directing, having previously directed plays including
The White Snake
(Wellesley College Upstage) and
Pear Blossom Dream
(Wellesley College Theatre)—which she translated from its original Chinese. Additional production credits include:
The Joy Luck Club
(Dramaturg; Umbrella Arts Center),
Working: The Musical
(Movement Director; Wellesley College Theatre),
Goodnight Desdemona, Good Morning Juliet
(Assistant Director; Wellesley Repertory Theatre) and
Medea
(Movement Director; Wellesley College Upstage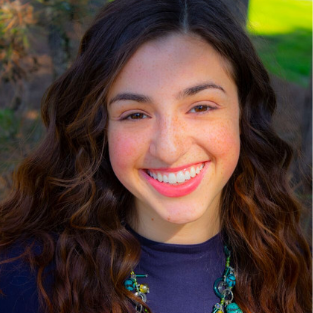 Lindsay Genevieve Fuori
Scenic Designer
Bio
Lindsay

 Genevieve Fuori 
is a Boston based scenic designer and is thrilled to be returning to MassOpera for Die Fledermaus. Previous design
credits include
Ragtime
(Wheelock 
Family Theatre), Paride ed Elena (Odyssey Opera), Death Comes to Us All, Mary Agnes (Hangar Theatre), and
Urinetown
(Lost Nation Theatre)
. Upcoming productions include
The Earth Room
(Fresh Ink),
Pride and Prejudice
, and
Hazardous Materials
(Creede Repertory Theatre).

Lindsay

earned her BFA in Scenic Design from Boston University. lindsayfuori.com.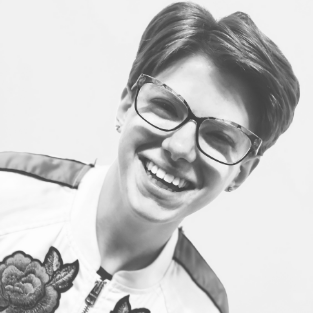 Ariel Grubb
Assistant Projection Designer
Bio
Ariel Grubb is currently an undergraduate at Lesley University studying in the Animation department. Ariel's multidisciplinary work includes digital and experimental animation, character designs, and illustrations. Ariel is excited to be working with MassOpera under Christine Banna as an intern on "Die Fledermaus". Ariel's previous credits include working under Christine on an experimental 35mm film projection design project for the National YoungArts Foundation in Miami, FL. Ariel is graduating from Lesley in 2020 and intends to further pursue a career in animation. To see more of Ariel's work, visit
arielegrubb.myportfolio.com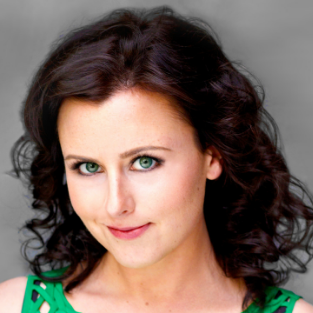 Bridgette Hayes
Costume Designer
Bio
Bridgette Hayes  is delighted to work with Mass Opera again, having previously designed
The Beautiful Bridegroom
and
Miss Havisham's Wedding Night
.  Bridgette is a Boson-based actor, costume designer, dramaturg, and teaching artist as well as an Artistic Associate at Bridge Repertory Theater. Recent design credits include
Albert Herring
(BU Opera Institute),
Fidelio
(NEMPAC),
Stop Kiss
(Boston Conservatory),
Los Meadows
(Boston Public Works), and
Mrs. Packard
(Bridge Repertory Theater).  Bridgette studied at LAMDA and received a BFA in Acting from Boston University. She is pursuing a Masters in Dramatic Arts at Harvard University.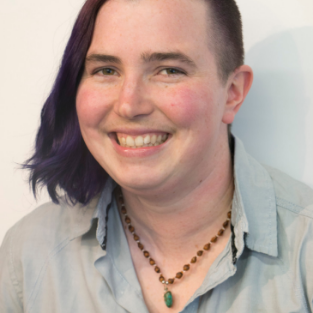 Lori A. Lamberto
Technical Diector
Bio
Lori A. Lamberto is excited to be debuting her career as a Technical Director with Die 
Fledermaus. She is a practicing artist and framer living in Boston. While completing her 
undergraduate degree in fine arts and mathematics at Mount Holyoke College, Lori worked as 
the Assistant Technical Director. The two most memorable shows she collaborated in were 
Beckett Short Plays and Rent. Lori would like to express gratitude to her family and friends.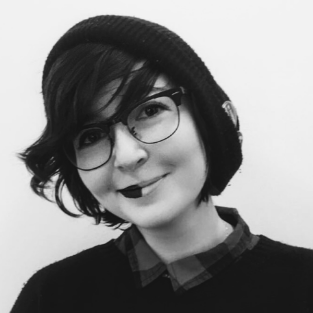 R. Lee
Assistant Projection Designer
Bio
R. Lee is currently an undergraduate at Lesley University majoring in Animation and Motion Media.  They produce a webcomic entitled "A Non-Binary Struggle" and are the head monster designer for Grand Scheme Games.  Lee is currently interning under professor Christine Banna assisting on projections including this production of "Die Fledermaus" for MassOpera and for the National YoungArts Foundation in Miami, FL.  To see more of their work visit 
www.rlee-art.com.
To see more of their work visit
www.rlee-art.com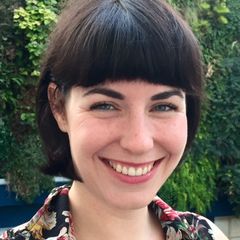 Cassandra Lovering
Stage Director
Bio
Cassandra Lovering is a Boston-based Elliot Norton and IRNE award nominated director, producer, dramatic coach, teacher, and dramaturg.  Her work examines gender roles and relationships with a particular focus on the experience of women.  As the PAD of MassOpera, she's excited to head up new programming like the New Opera Workshop and to direct Die Fledermaus in the Spring. Some directing selections include: It's not about my mother (new work) Little Dog Laughed (IRNE and Norton Nominated) Suor Angelica, Trouble in Tahiti, Miss Havisham's Wedding Night and The Beautiful Bridegroom.  This winter she will be part of the National Young Arts Program's creative team for the classical instrumentalists division.  She received her MA in Theatre from Villanova University with a focus on directing and dramaturgy.  She is a Lincoln Center Director's Lab 2018 Alum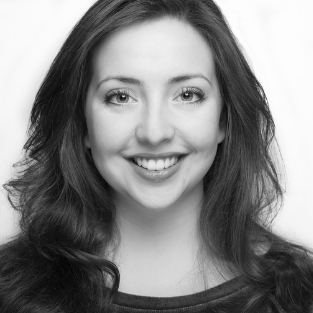 Samantha Lovewell
Front-of-House Manager
Bio
Samantha is thrilled to be a part of the MassOpera team!  She works as the Advancement Officer and a Teaching Fellow for Boston Children's Chorus (BCC), and volunteers as the Co Executive Director for Refugee Orchestra Project (ROP). She believes firmly in the power of the arts to bring all people together to achieve equity, equality, and diversity.
Samantha holds a Bachelors of Music (Voice) and minor in Theater Arts from the University of Massachusetts, Lowell. In May 2019 she will graduate from Boston University with an MS in Arts Administration and Fundraising Management Certificate.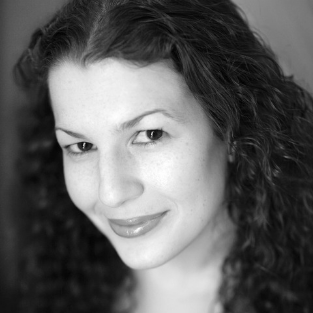 Sarah Ina Meyers
Adaptation and Translation
Bio
Sarah Meyers is an author and stage director based in NY. She has been a member of the directing staff at the Metropolitan Opera since 2006. In addition to translating and adapting existing work, Ms. Meyers is passionate about the development of contemporary opera. In 2018, she directed the premiere presentation of Gregg Kallor's Dramatic Sketches from Frankenstein. The production received rave reviews and was declared one of WQXR's standout performances of 2018. Ms. Meyers is an enthusiastic educator and has directed and taught for companies including Juilliard, Aspen Opera Theater Center, and Wolf Trap Opera.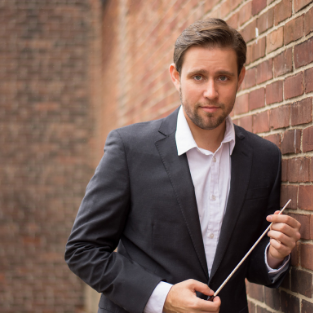 Daniel P. Ryan
Conductor
Bio
Maestro Daniel P. Ryan is a prized multi-hyphenate musician acclaimed for his creative interpretation, nuanced conducting, and adventurous spirit. Ryan's season highlights include being a 2018 finalist for the American Prize in conducting, premiering seven short operas with Opera Bites (Boston Opera Collaborative), Die Fledermaus (MassOpera), and the 21st century premiere of the lost masterwork Pilgrims of Destiny (Clark University Choirs) #BringingBackBranscombe. Just before the season started, he was in Czech Republic conducting the Moravian Philharmonic Orchestra in selections from Bizet's Carmen under the tutelage of world-renowned Russian conductor Alexander Polianichko. Other recent engagements include the workshop of White Snake Productions' PERMADEATH, Brahms' Requiem (Sine Nomine Choral Ensemble), MetroWest Opera, In Good Company Theatre, Berkshire Choral International, MITG&SP, and The Boston Conservatory. Additionally, Ryan currently serves as Director of Choral Activities and Opera Scenes at Clark University, Associate Conductor for VOICES Boston, Conductor for the Boston City Singers, and Faculty at Interlochen Arts Camp.
www.danielpryan.com
Ismael Sandoval
Assistant Conductor
Bio
Ismael Sandoval
is a Mexican-American conductor has been involved with several ensembles across the East Coast, all invested in the pursuit of bringing people together in the beauty and power of music. In his efforts to give back to his community and promote the profound impact that music can have on people, Ismael performs anywhere where music might be needed, including many non-traditional venues. Ismael is currently the assistant conductor for Eureka Ensemble and the artistic director for their Women's Chorus which connects women experiencing homelessness and poverty with the healing power of music.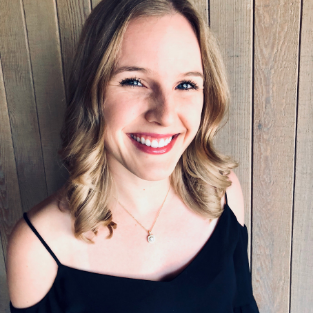 Regan Siglin
Sub Rehearsal Pianist
Bio
Boston-based pianist Regan Siglin has earned recognition for her musical sensitivity and gift for collaboration. In 2018, she joined the artistic team of VOICES Boston as staff pianist, and looks forward to summer 2019 at the Boston University Tanglewood Institute as a vocal coach and pianist for the Young Artists Vocal Program. Her opera engagements include Jake Heggie's Three Decembers (t.b.d.opera.projects) and Die Fledermaus (Opera Coeur d'Alene; MassOpera). Regan holds degrees from Washington State University (BM Piano Performance) and Boston University (MM Collaborative Piano), and is continuing her studies there with Javier Arrebola as a DMA candidate in collaborative piano.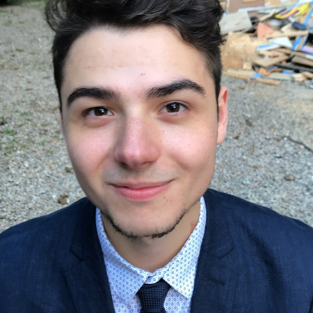 Thomas Simpson
Lighting Designer
Bio
Tom Simpson (Lighting Designer) is a senior BFA Design & Tech major at Emerson College, originally from Brooklyn, NY. Recent design credits include Cabaret, Iolanthe, Pippin, and La Périchole at the College Light Opera Company; Stardust at Emerson Stage, and the live-broadcast 37th Annual EVVY Awards. Assistant credits include Parents' Evening and Billy Bishop Goes to War at London's Jermyn Street Theatre, and Euphoria for Emerson Dance Company.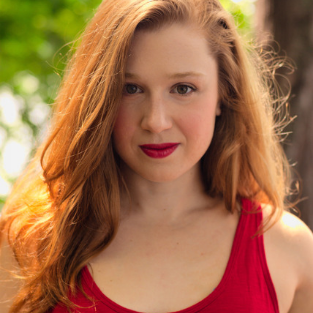 Danielle Smith
Rehearsal Stage Manager
Bio
Danielle Smith is excited to be making her debut with MassOpera stage managing
Die Fledermaus
. She has recently stage managed for Boston Opera Collaborative's
Opera Bites
and various Longy productions, including
Coutness Maritza
. Primarily a singer, her most recent roles include, Pernille/Captain Lovelock (Captain Lovelock) and Amelia (The Finishing School), Peep-Bo (The Mikado), Landry (Chanson de Fortunio) and Katharina in the World Premiere of Katharina von Bora. She studies under Carol Mastrodomenico. Danielle holds a M.M. in Voice Performance from Longy School of Music of Bard College and a B.M. in Vocal Performance from Westminster College in New Wilmington, PA.  
Flute…………………………………………Antonia Styczen
Oboe………………………………………..Lindsay Stilen
Clarinet…………………………………..David Angelo
Bassoon………………………………….Daniel Beilman
Horn……………………………………….Andrew Bass
Violin 1……………………………………Julia Connor
Violin 2……………………………………….Emily Mullaney
Viola……………………………………………Rebecca Miller
Cello…………………………………………….Tom Rodman
Bass…………………………………………….Aidan Phipps
Percussion………………………………….Thomas Schmidt
Piano…………………………………………..Katie Barr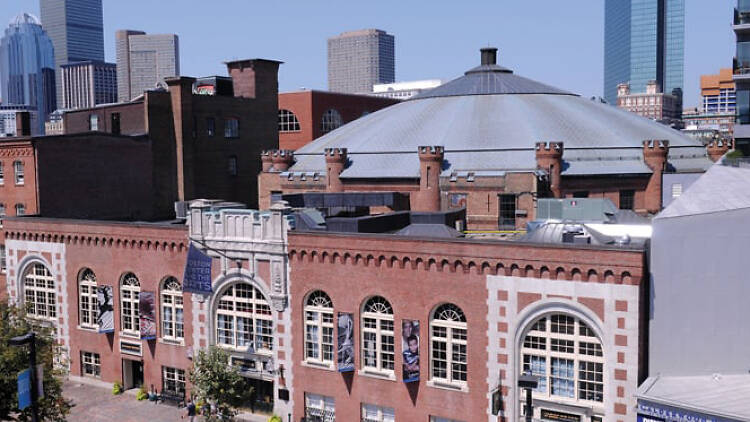 PLAZA THEATRE
AT THE BOSTON CENTER FOR THE ARTS
539 TREMONT STREET, BOSTON, MA 02116
<iframe src="https://www.google.com/maps/embed?pb=!1m18!1m12!1m3!1d2948.9078505086272!2d-71.073230484749!3d42.344487979187974!2m3!1f0!2f0!3f0!3m2!1i1024!2i768!4f13.1!3m3!1m2!1s0x89e37a6d70073d2b%3A0x22592616ec8cc467!2sBoston+Center+for+the+Arts!5e0!3m2!1sen!2sus!4v1545156352320" width="600" height="450" frameborder="0" style="border:0" allowfullscreen></iframe>
OPENING NIGHT RECEPTIONS @ MASA
Following the 4/5 Friday performance @ 10:30 PM and 4/7 Sunday performance at 5:30 PM!
All Audience Members are Welcome and Encouraged to Attend! (Details Below)
<iframe src="https://www.google.com/maps/embed?pb=!1m18!1m12!1m3!1d2948.798137700217!2d-71.07135268462636!3d42.346826943929884!2m3!1f0!2f0!3f0!3m2!1i1024!2i768!4f13.1!3m3!1m2!1s0x89e37a724a0c9507%3A0xa9283f88c580ccb9!2sMasa!5e0!3m2!1sen!2sus!4v1554394105772!5m2!1sen!2sus" width="600" height="450" frameborder="0" style="border:0" allowfullscreen></iframe>
MassOpera on Facebook
[custom-facebook-feed]